Amy Stern - 06/18/2020
3E PR elevated Saint Peter's University Hospital brand leadership during the COVID-19 pandemic by highlighting the hospital's commitment to deliver compassionate care and interpersonal connections on par with medical excellence. The result was placements in national, regional, and local media. 
Challenge:
Establish brand leadership for Saint Peter's University Hospital, an independent hospital competing for share of voice and market differentiation in an area dominated by behemoth healthcare systems comprised of multiple hospitals within each system.
The goal was to deliver a steady flow of positive media coverage during the COVID-19 pandemic.
Strategy: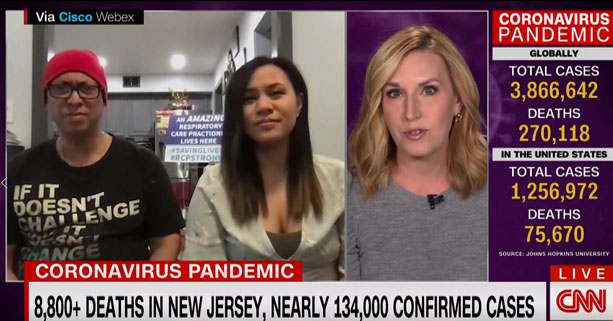 3E Public Relations (3E PR) created a central theme, "Compassionate Care During Crisis," and set out to uncover and disseminate stories that supported that tenet. Leveraging the hospital's unique selling proposition (USP) of prioritizing compassionate care and personal connections while concurrently delivering medical excellence, we researched and vetted multiple human interest stories that resonated with the media. 3E PR and Saint Peter's staff collaborate on developing varied story angles that delivered on the hospital's key points of difference:
Conveying Public Trust
Delivering Optimism
Establishing Brand Leadership
Promoting Thought Leaders

Results:
3E PR secured more than 35 placements in national and regional media. Included in the coverage were featured segments on CNN and the New York affiliates for CBS and NBC. We also secured prominent placements on Forbes.com, as well as key New Jersey outlets across print, digital and broadcast channels.