SERVICES
Public relations. Content creation. Social media. 3E PR leverages the synergies between these marketing tactics to ensure your brand's success.
Services
If you are looking to build your brand through editorial coverage in consumer and key trade media, develop engaging content for search engine optimization (SEO), or engage with followers on Facebook, Instagram, Twitter, LinkedIn and other social media channels, then 3E PR is your ideal partner. We build results-oriented campaigns for clients of all sizes, whether they are our neighbors here in New Jersey or multi-location global corporations or franchises.
We have more than two decades of success building brands in markets such as food, franchise, healthcare, and technology. Industrial, financial, pharma, and logistics are a few of the other industries where we have made our mark. We utilize best practices in PR, content and social media development and blend them with the most proven approaches in each of these markets to develop comprehensive and unique programs for our clients.
The trait you'll find most beneficial, though, is our commitment to understanding you and your goals. Our clients tell us that we invest the time to understand their companies and businesses to serve as a valued marketing partner and consultant, not just a vendor. You will be able to quickly rely on our team for more than editorial coverage, blogs, e-guides, and social media content and management to build your brand. We will help you define audiences, form key messages, and uncover all kinds of opportunities in your target markets.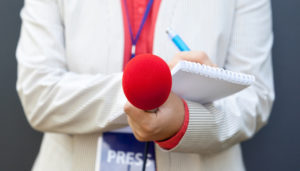 Public relations has been the foundation for our success since 1989, and it can serve as the base for you to build your brand. If you want to secure editorial in national, regional and local consumer media, we can help you achieve your goal. Placements in core and niche trade outlets more important to you? Not a problem, as our team of seasoned experts specialize in generating coverage in those media outlets, as well. In every scenario, we will help position your spokespeople as thought leaders in the markets that matter most to you.
We achieve these results by having skilled, experienced pros who are experts in media relations, writing press releases and articles, developing and managing events, and forging strategic partnerships. These services are provided as part of an all-encompassing program or a la carte to meet your needs.
Public relations can also help your SEO initiatives. That's why it's a good complement to our content development services.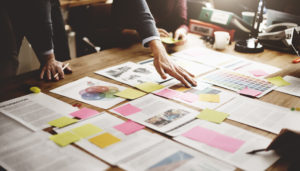 Speaking of SEO, we can help you achieve higher organic rankings on search engine results pages (SERPs) through content development. Creating valuable and educational content that engages your target audience is part of effective lead generation initiatives, as well.
Our strategy starts with extensive keyword research, so we can build a custom vocabulary that speaks to key messages for brands and strong SEO advantages. Our approach also centers on developing content calendars to create the frequency and schedule to achieve optimal success. Whether it's blogs, e-guides, white papers, applications notes, case histories or other valuable content, our experienced team of writers and designers can create the tools you need for success.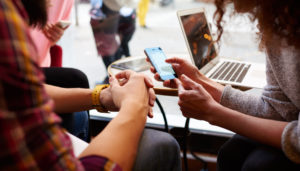 Developing compelling content on social media that will help your brand engage with the proper target audiences is a creative science. Effective social media is so much more than that, though. It's also about monitoring and responding to comments and posts – both on your owned pages and those of third parties. Our social media experts pair organic content and engagement tactics with impactful social media advertising strategies to maximize results. Of course, influencer marketing is now also vital to create social media programs that achieve the greatest return on investment (ROI).
We also keep our fingers on the proverbial pulse of social media, so when algorithms change, a new platform pops up, or audience growth parameters are flipped, we adapt immediately. In the world of social media, there's no other way to be.
Video, Digital Advertising Services
We can also help you with advertising and video services. Our affiliated companies, SGW Integrated Marketing Communications and Changebridge Productions – both of which share our Montville, New Jersey creative marketing exchange location – can help you build effective programs that integrate digital advertising, creative, and educational videos. Best of all, our ability to seamlessly work together will make sure all your marketing communications campaigns sing like a chorus that will be music to the ears of your prospects, customers, investors, and employees.