Lee Groeger - 09/16/2020
3E PR client Dotcom Distribution conducts an annual eCommerce consumer survey to position itself as a thought leader, create content for lead-gen initiatives, and craft timely story angles for its media relations program. By supplementing the initial results with a COVID-19 addendum, the 2020 study achieved all goals.
Goal:
Establish Dotcom Distribution as an industry thought leader and "go-to" resource for eCommerce brands and media alike. The intended audience consists of eCommerce professionals, with particular emphasis on those in the beauty, apparel, and lifestyle industries.
Action: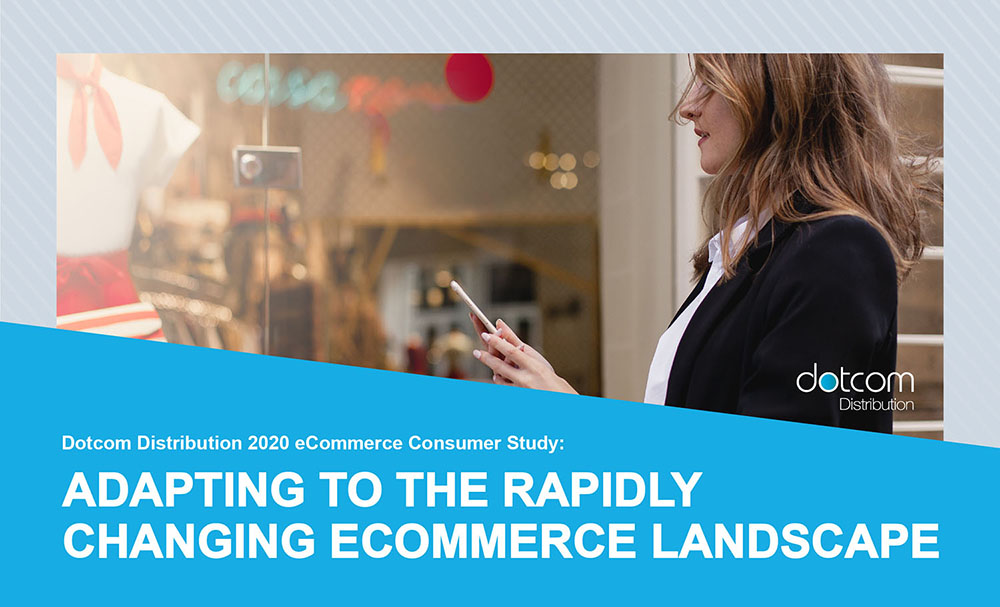 3E PR conducted a web-based survey of 1,000 online shoppers to determine how consumers' eCommerce preferences evolve year-to-year. The data was compiled to create a formal study that revealed trends and opportunities for emerging brands to better allocate resources, adjust fulfillment strategies, and ultimately attract more first-time and repeat customers. The 2020 survey emphasized premier apparel, accessories, and cosmetic products – specialty areas of Dotcom Distribution.
The survey was initially conducted in early February, so the data reflected consumer insights pre-COVID-19. Recognizing that the pandemic created overwhelming changes to the online retail landscape while also dominating most news headlines, 3E PR and Dotcom Distribution administered a follow-up survey weeks after stay-at-home orders swept the nation. This enabled direct comparisons of data gathered before and after pandemic-era habits emerged, providing media with timely information to report and equipping brands with valuable findings to leverage when developing short- and long-term eCommerce strategies.
The data collectively showed that online purchases made during the pandemic were stemming from four major factors – necessity, savings, boredom, and charity. This discovery resonated with editors, as it offered evidence of what brands can do to capture consumer attention, sales, and loyalty during these troubling times. The data also yielded a positive outlook on the future of eCommerce, which stood in contrast to overwhelmingly negative news.
Results: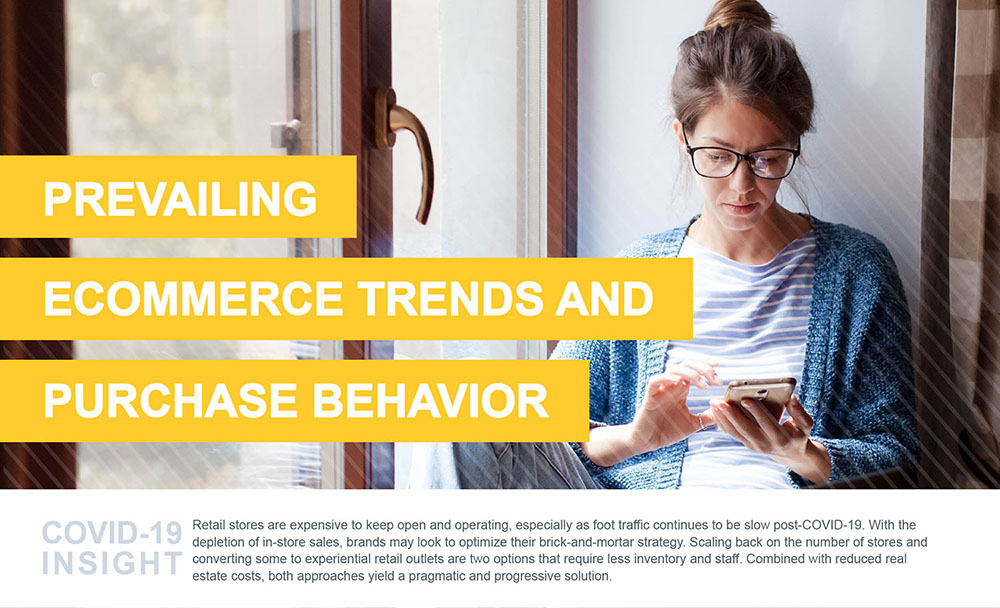 By creating a follow-up survey that addressed COVID-19 and its impact on eCommerce, 3E PR secured editorial coverage in retail, eCommerce, and other media outlets in targeted verticals. A sampling of placements include Women's Wear Daily, Inc., Packaging World, Chain Store Age, and Total Retail. The complete study is also being used as a lead-generation tool to support digital marketing initiatives.