x
3E Public Relations Announces New Leadership Team
Megan Redzia Promoted to Executive Vice President, Made Partner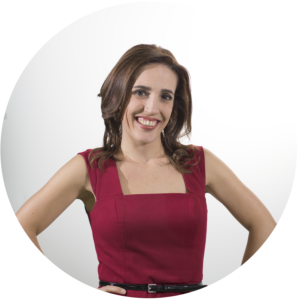 MONTVILLE, N.J. – February 12, 2018— Montville-based 3E Public Relations (3E PR) has announced a new executive leadership team to support its long-term success. Megan Redzia, formerly Vice President, has been promoted to Executive Vice President and named a partner effective immediately. Redzia joins 3E PR President Patrick Brightman in driving the agency's growth and strategic innovation.
"Megan has demonstrated the leadership qualities, innovative thinking, and commitment to her craft that has been instrumental in the success of 3E PR. Her vision is in focus with our philosophy and perfectly aligns with our short- and long-term goals," said Brightman. "Megan possesses the traits necessary to establish a truly special culture and high standard that will help 3E PR continue to provide clients with award-winning public relations and social media services."
Redzia, of Oakland, NJ, is the youngest, and first female partner at 3E PR. Since joining the agency in 2010, she has demonstrated consistent growth, taking on increasing levels of responsibility and management. With a strong background in both consumer and B2B public relations, as well as social media, Redzia's experience spans a wide range of industries including franchising, consumer packaged goods, food and beverage, fashion, financial services, and healthcare.
Redzia's work has garnered industry accolades, including a NJ Ad Club Jersey Awards and JSPRAA Jasper Awards. In 2017, she was also named one of Jersey's Best 40 MARCOM Professionals Under 40.
"I am proud to be part of a diverse team of strategists and storytellers that are nimble enough to adapt to evolving client needs and consumer preferences, while remaining committed to the promises we make to our clients and each other," said Redzia. "3E PR has built a unique culture that fosters long-term client relationships by offering a superior level of personalized service. I look forward to continuing that tradition."
In her new role, Redzia will be responsible for leading public relations and social media strategies across 3E PR's roster of clients. She'll also spearhead the new business development process for prospective clients along with Brightman.
To learn more about 3E Public Relations visit www.3epr.com.
About 3E Public Relations
3E Public Relations (3E PR) is an award-winning public relations and social media agency based in Montville, New Jersey. For more than 25 years, 3E PR has been helping companies ranging from global brands to startups impact their target audiences and grow their business. As its tagline suggests, 3E PR integrates earned, paid and owned communications tactics to educate and engage its clients' audiences by entertaining them at multiple touch points. For more information, visit https://www.3epr.com/.