Megan Redzia - 07/11/2019
There are major differences between how a Business to Business (B2B) and Business to Consumer (B2C) organization operates. The same should hold true for their content marketing strategy. Despite sharing some common ground, both B2B and B2C content marketing require unique approaches to effectively reach and impact a company's specific target audiences.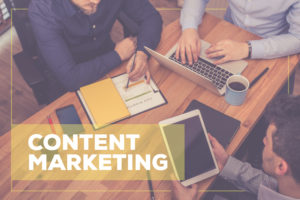 Content marketing is here to stay and rightly so. Generating three times more leads than paid search advertising, content marketing is rising to the top of marketers' priority lists. In fact, 56% of businesses reported they want to increase their content creation spending this year.
Although we often think of flashy consumer campaigns when we talk about content, 91% of B2B marketers use content marketing to reach customers. So how do the content marketing strategies of B2B and B2C organizations differ? Understanding the following five distinctions will help you reach prospects in a meaningful way.
Content Marketing Goals

B2B – The main objective of companies investing in B2B content marketing is generating leads. Achieving this requires B2B organizations to develop content that increases engagement with its prospects by building brand identity and showing value. Another goal of B2B content marketing is building trust. Decision makers at B2B organizations want to not only believe in a company's products or services, but also trust you understand their individual needs and challenges. This trust is usually established by demonstrating thought leadership in in your field.
B2C – The goal of B2C content marketing is rooted more in emotion. Consumer marketers are looking to increase brand awareness and establish an emotional connection with prospects to drive purchases. Another objective of B2C content marketing is building loyalty among existing customers to increase retention.
Customer Motivation

B2B – The B2B purchasing process typically consists of multiple company stakeholders, although one key decision maker may ultimately give the green light on the product or service. This audience is focused on how a purchase will fulfill their specific needs and how that decision will save them time and money, plus help them make money. They are typically motivated to search for a product or service out of need and are very data-driven in their research approach.
B2C – Consumer motivation is linked to Maslow's "hierarchy of needs" – the most common of which are physiological (the need for food, shelter and safety). The higher-level needs, however, are based on social, esteem and self-actualization drivers. It's important for B2C marketers to understand what motivates their specific target audience and develop the intent and message of their content to address these motivators. Consumers also want to be entertained and feel a sense of community with brands, so they are often swayed by brand interaction and third-party opinions. Can you think of a time where you were leaning towards one product, but then your friend told you why another brand is the one to go with and it influenced your decision? I sure can.
Buyer Personas

B2B – With B2B content marketing efforts an organization is usually speaking to a very specific decision maker within a business. Therefore, defining the audience's concerns, needs and priorities is a little simpler than with B2C marketing. For example, if you own a commercial cleaning company, your target audience is likely facility managers whose typical challenges are controlling costs, lifetime of equipment/resources, improving efficiency and record maintenance. Your content should be developed to show how your product or service can solve these problems.
B2C – B2C marketers are typically selling to a variety of buyers within a niche. The most effective way to develop an impactful B2C content strategy is to segment your target audience by buyer personals. This approach will allow you to deliver the right content to the right people at the right time. Let's say you own a fitness franchise. One of your buyer personas might be bodybuilders, while another could be young moms looking to maintain their health. Your content strategy for the bodybuilder buyer persona could highlight the gym's state-of-the-art weight training equipment and protein shakes, whereas content developed for the young mom persona could focus on child care services and group classes. Understand who your audience is, segment them into personals, and develop content for each group.
Sales Cycle

B2B – The sales cycle on a B2B purchase is typically much longer than B2C buying decisions since it involves more stakeholders and often a greater price tag. B2B content marketing strategies can help to move potential buyers along the sales funnel by engaging the customer throughout the journey. At 3E PR, we use marketing automation strategies to simplify this process. This approach allows us to nurture prospects with highly personalized content they can use to make their decision. Plus, the automation allows the sales team to spend more time on other tasks.
B2C – The decision-making time for a B2C purchase is relatively shorter than B2B. You're often only speaking with one or two people who can make or break the purchase. The sales cycle of B2C purchases often has to do with the cost. If a person is looking to purchase a new pair of shoes, the decision is usually made relatively quickly. However, if someone is looking to purchase a new home, this sales cycle will most often be much longer.
Channels

B2B – Where you publish and promote your content should be based on your target audience. Most B2B buyers say they rely heavily on white papers (82%), webinars (78%), and case studies (73%) to make purchasing decisions. Close behind are e-books (67%), infographics (66%), and blog posts (66%).These materials are often filled with data, numbers and charts that help show ROI – a key concern for B2B organizations. Buyers are also increasingly relying on social media to find products and services, but it's important to be on the right platforms. According to DemandGen's 2018 B2B Buyer's Report, 52% of survey respondents indicated LinkedIn was very important or somewhat important to their research for vendors or solutions.
B2C – There are a variety of channels you can leverage to impact a consumer's emotions, so it's important that B2C organizations conduct the proper research to know where their audience is digesting content and when. Our team begins any content marketing plan with a comprehensive audit of the company, competitors, and target audience's social conversations before recommending a channel plan. Video is quickly rising as one of the most popular channels for B2C marketing to increase brand recognition and revenue. Read my other blog post to find out which types of social media videos marketers should use to improve ROI.
The Common Ground
Although there are many differences between B2B and B2C content marketing, there is one very important commonality. ALL content should be developed to answer your target audience's questions. This will not only help move your buyer through the sales funnel, but will increase the likelihood of your brand being found by your target audience when they are conducting research online.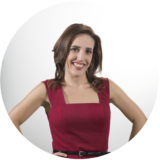 If you want to learn more about how content marketing can increase the bottom line for your B2B or B2C organization, send me an email.