Amy Stern - 02/28/2017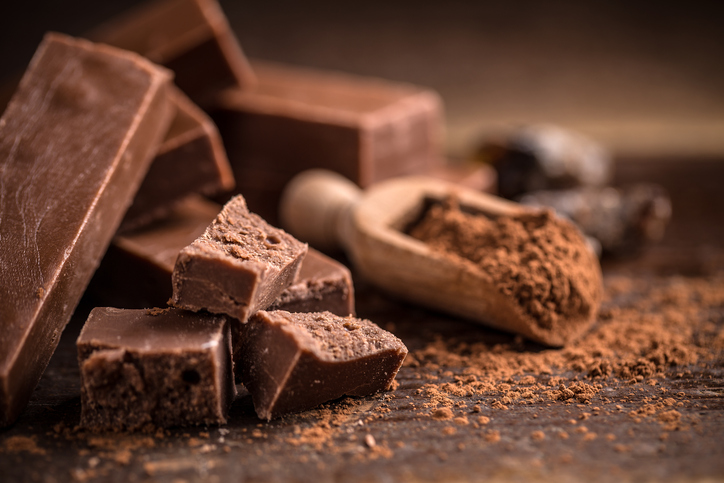 In March, I participated in a panel discussion entitled Building Buzz Through Partnerships during the IACP Conference in Louisville. It is one of our specialties and we have had success in pairing our clients with other brands for mutually beneficial results. In preparing for the discussion, our team reviewed many success stories. In this blog, we'd like to highlight a partnership that produced a sweet outcome.
Perugina, one of the world's premium chocolate brands and Italy's number one-selling brand of chocolate, was seeking increased brand awareness in the U.S. market. A well-known brand whose popularity in the States had initially been driven by the wave of Italian immigrants who settled here, Perugina's popularity had begun to wane in recent years as the next generation began satisfying its sweet tooth with American chocolate brands
Goals & Objectives
Perugina sought the expertise and advice of long-standing food marketing specialists to assist with elevating brand awareness and social media engagement. Another goal was to increase traffic to the Perugina website.
Point of Difference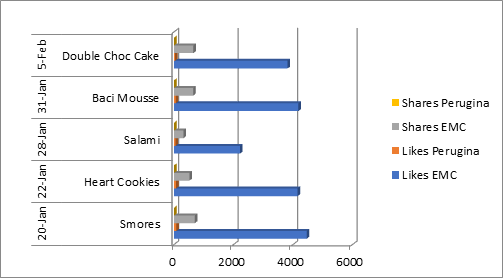 Before crafting a strategy to meet the brand's goals and objectives, it was important to determine Perugina's point of difference in the market place. This meant a focus on its best- known confection, the iconic Baci chocolate kisses. Baci chocolates are:
100% Italian
Made in the hill town of Perugia, near the historic home of St. Valentine
Crafted from the same recipe as the original candy created over 85 years ago
Made from the finest chocolate – a silky dark exterior envelopes gianduia, whipped chocolate and hazelnut filling, and the confection is topped with a single whole hazelnut
While these attributes are characteristic of Perugina's Baci, regardless of the brand, it's important to know what makes a brand distinct from others in the category when executing a strategic partnership. Only when you can identify the elements that set your brand apart from the competition will you be able to create a plan that addresses why consumers should choose you.
Vetting a Partner
This is the most important aspect of crafting a strategic partnership if the relationship is to have long-term value. For it to be successful, both sides need to see it as beneficial. When looking for a partner that could help elevate Perugina's social media presence, we considered several options:
A media partner such as a prominent food and lifestyle publication
Another food brand with complementary assets to those of Perugina
Potential partners whose audience profile mirrored the prestigious chocolate company, but with a large social following
Ultimately, we chose, Eat More Chocolate (EMC), a fervent online community of chocolate lovers (1.1 million Likes).
The decision was influenced by several factors, including the fact that the audience demographic was a perfect fit—we'd have a captive audience of chocolate experts who would likely be very receptive to finding a new outlet for their "addiction." Another major factor in the decision to partner with EMC was its following on Facebook, in excess of one million, a number that far exceeded the social following of Perugina at the time.
Strategy
We negotiated what would be EMC's first-ever brand integration:  a Valentine's Day promotion that allowed Perugina Chocolate's brand and recipes to be shared via the EMC community. The activation featured branded, yet tasteful placement of the Perugina logo on six highly visual chocolate recipes incorporating Perugina Baci as a key ingredient. As part of the project, we convinced the Perugina marketing team to re-work the logo from its standard rectangular shape to a small heart that not only reinforced the Valentine's Day theme, but also the meaning of Baci, which means "kisses" in Italian.
Results
The final results achieved all of our objectives and then some:
Exponential exposure to potential new customers
Views of Perugina's Facebook wall increased by more than 20X
Shares and Likes of Perugina-branded recipes were significantly higher then when the same recipes were posted on Perugina's site alone
Consumer engagement was dramatically higher, resulting in more traffic to the Perugina website overall
If your brand could benefit from a strategic partnership, but you were unable to attend the 39th annual IACP conference in Louisville, then you should read "Building Buzz Through Partnerships." To secure your copy, visit the 3E PR food partnership page.