Emily Maupai Zinberg - 10/29/2019
With new regulations in place, financial marketers are seeing their Facebook ads get disapproved left and right. Find out why and what you can do to combat it.
With Facebook tightening the reigns on social media advertising regulations, financial marketers find themselves between a rock and hard place. Brands in the financial services industry have adopted social media as a tool to build a community of customers and prospects, but the ability to reach and engage with these audiences continues to be restricted.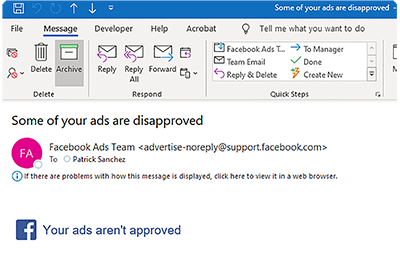 Last year, a change to the Facebook algorithm resulted in users seeing less content from business and brand pages, and more content from family and friends. Now, why are your Facebook, Instagram and/or Messenger ads getting shot down left and right?
Sparked by a question of civil rights violations a few years back, Facebook reevaluated the targeting abilities available to its advertisers that may contribute to discrimination, particularly in the housing, employment and credit categories. Following that review, housing, employment and credit (HEC) advertisements are now deemed "special categories" and must adhere to more strict regulations.
Facebook outlines these "special categories" to include:
Housing Opportunity or Related Service: Ads that promote or directly link to a housing opportunity or related service, including but not limited to listings for the sale or rental of a home or apartment, homeowners insurance, mortgage insurance, mortgage loans, housing repairs and home equity or appraisal services. This does not include ads designed to educate consumers or housing providers about their rights and responsibilities under fair housing laws. You can include the Equal Opportunity Housing logo and slogan to help differentiate your ads as non-discriminatory.
Employment Opportunity: Ads that promote or directly link to an employment opportunity, including but not limited to part- or full-time jobs, internships or professional certification programs. Related ads that fall within this category include promotions for job boards or fairs, aggregation services or ads detailing perks a company may provide, regardless of a specific job offer.
Credit Opportunity: Ads that promote or directly link to a credit opportunity, including but not limited to credit card offers, auto loans, personal or business loan services, mortgage loans and long-term financing. This also includes brand ads for credit cards, regardless of a specific offer.
Facebook Note: This is not a comprehensive list of examples and does not constitute legal advice.
To eliminate the possibility of discrimination against particular races, ethnic groups, age groups, genders, etc., HEC advertisers are no longer able to target based upon age, gender, zip code, or multicultural affinity.
Below are key takeaways from the settlement between Facebook and civil rights advocates that will most directly affect "special category" advertisers.
Gender, age, and multicultural affinity targeting options will not be available when creating Facebook ads.
HEC ads must have a minimum geographic radius of 15 miles from a specific address or from the center of a city. Targeting by zip code will not be permitted.
HEC ads will not have targeting options that describe or appear to be related to personal characteristics or classes protected under anti-discrimination laws. This means that targeting options that may relate to race, color, national origin, ethnicity, gender, age, religion, family status, disability, and sexual orientation, among other protected characteristics or classes, will not be permitted on the HEC portal.
Facebook's "Lookalike Audience" tool, which helps advertisers identify Facebook users who are similar to advertisers' current customers or marketing lists, will no longer consider gender, age, religious views, zip codes, Facebook Group membership, or other similar categories when creating customized audiences for HEC ads.
Advertisers will be asked to create their HEC ads in the HEC portal, and if Facebook detects that an advertiser has tried to create an HEC ad outside of the HEC portal, Facebook will block and re-route the advertiser to the HEC portal with limited options.
If you are the owner or marketer for establishments such as an auto dealership, community bank, credit union, or other financial institution, these changes will present real challenges for your social media strategy. But, like all marketing challenges that have come before, there are ways to overcome (or work around) these new challenges to achieve your goals.
Pro Tip: Do not try to dodge following the new Special Category requirements and protocol. Facebook will find out and they will punish your page for it. 
Custom Audiences
While Facebook has removed the ability to use Lookalike Audiences for HEC advertisements, they are still offering an option to create a more qualified, custom audience referred to as a "Special Ad Audience."
Creating a "Special Ad Audience" allows you to leverage existing data you have about your target audience to reach a more qualified audience. It uses online behavior similarities from the people in your data source to form a new audience.
To create a Special Ad Audience, you must first create a custom audience in Ads Manager using data such as:
Uploaded email lists
Pixel data (website or landing page visitors)
People who have engaged with your:

Pages (Facebook and Instagram)
Events
Videos
Form Ads
Instant Experiences
You can then use the custom audience in your Special Ad Category campaign with alterations that comply with the new regulations. This means you will not be able to filter the audience down by specific age and gender, or certain demographics, behaviors or interests.
You are not able to create a Special Ad Audience using any pre-existing Lookalike audiences.
Leverage Local Tools
Organic gains have thinned in the social media marketing world, steering brands into the pay-for-play arena. But there are still a variety of effective tools that can help your brand get exposure on social media without all the red tape in Ads Manager.
The last few Facebook "facelifts" came with obstacles, but they've also provided local businesses great tools to reach and communicate with their target audience.
If you're a local bank or credit union, review your social media marketing strategy to make sure you're taking advantage of Facebook's local resources.
Recommendations – encourage your current consumer and business clientele to review or recommend on social media.
Groups – find a way to join and participate within community groups (without spamming them!).
Events – make sure to create official event pages for your events; this local tool is great for brand awareness due to the viral effect it has across the platform as people continue to engage with event pages.
Geo-tag – Remember to check in and/geo-tag your organic Facebook and Instagram posts – the platforms strive to serve local content to the respective local audiences.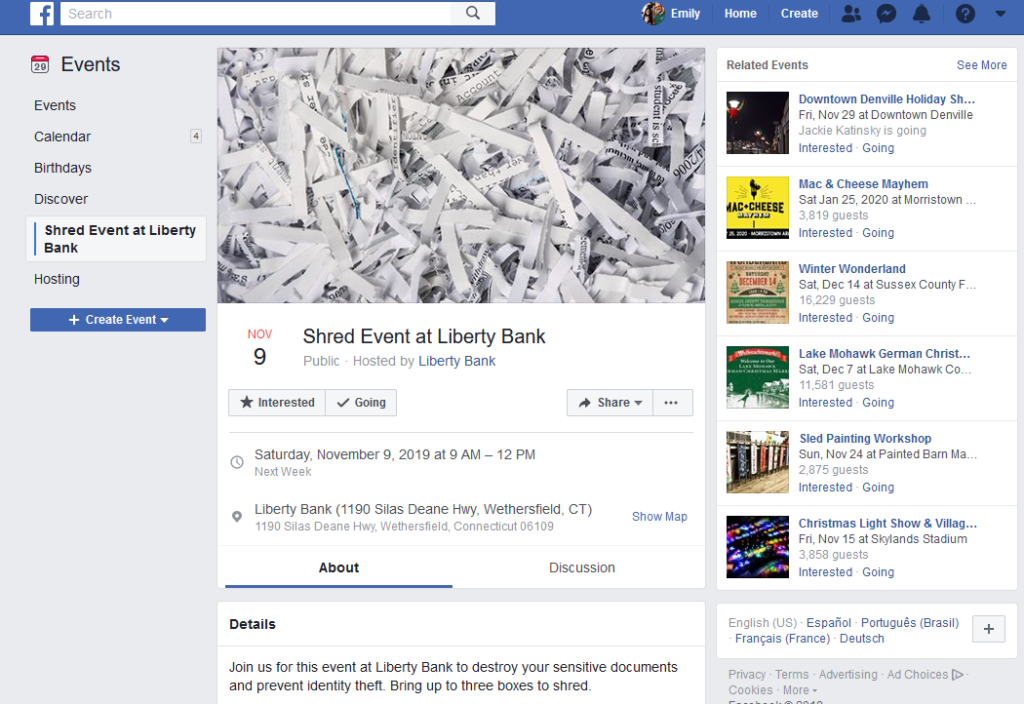 Think Beyond Social
Even as the biggest proponents of social media marketing, we would never say that it is the "cure-all" for your business challenges. Your marketing strategy should not be one instrument; it should be an orchestra of marketing tools that work together to create a harmony.
If you aren't already, consider supporting your social media initiatives with public relations, media relations or content marketing strategies. These tools can not only effectively communicate your brand's messaging to your target audience but can also fuel your social media program.
A strategic plan executed properly will not remove the need for using social media advertising, but it will certainly minimize it.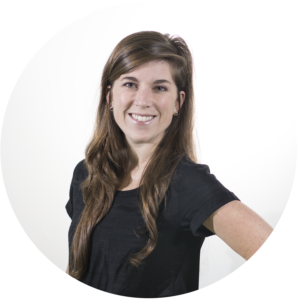 If you're looking for some help in navigating social media regulations or creating your strategy, please feel free to reach out to us. We'd love to discuss your business goals and help you figure out how to achieve them. You can contact me at ezinberg@3epr.com.