Emily Maupai Zinberg - 08/14/2018
Are you a local business or service trying to reach your target audiences on Facebook? It's hard to "feel the love" when new algorithm changes make it increasingly difficult for you to achieve your brand goals.
The marketing community is always grateful for new tools that help us reach and connect with consumers, but we've grown accustomed to Facebook platform changes challenging a brand's social strategy. However, it appears Facebook's decision to revamp the way businesses appear on its platform is in our favor– fingers crossed.
Last week, Facebook announced a series of platform updates rolling out for Pages that allow users to more easily discover, access and/or share information about businesses and services. These updates are also meant to result in more meaningful and valuable connections between brands and users.
Read through our blog post to learn about each new tool and how it can benefit your local business on Facebook.
Recommendations
A facelift for the already-existing Facebook "Reviews?" Recommendations allows users to quickly and easily let others know if they recommend your business by simply answering "Yes" or "No," with the option of elaborating why with text, photos – and tags! When users select tags they can "help themes emerge in the feedback from Recommendations, making it easier for potential customers to see what your brand is known for."
Recommendations are featured on your business Page and can be discovered on Facebook when people are searching for or talking about your brand. Leveraging the trust users place in their Friends' opinions, these Recommendations will be highlighted well.
If the idea of Reviews and Recommendations make you panicky, we hope you find some peace of mind in the ability to report fraudulent, unwarranted or irrelevant submissions.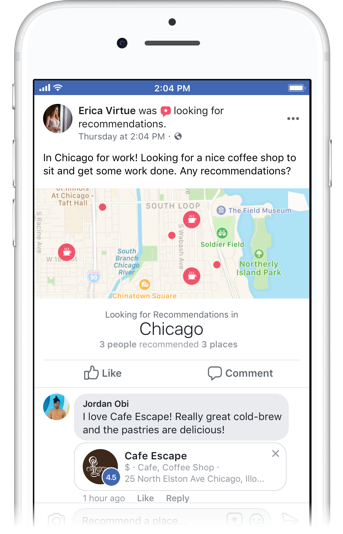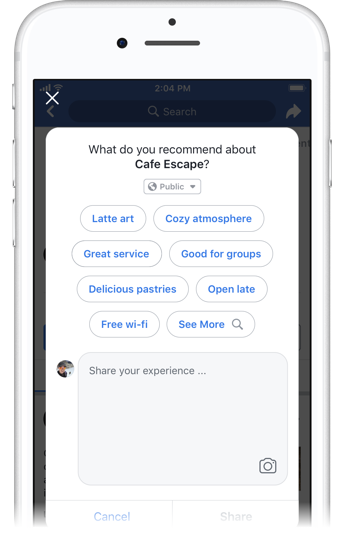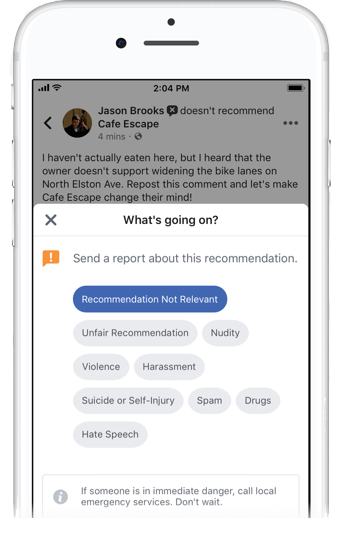 Call-to-Action Buttons
Once you've captured the attention of a potential customer, it's important to let them know what action to take – and make it as easy possible for them to do it.
Facebook expanded existing Call-to-Action Buttons to be more prominent and accessible for users, allowing them to take more specific actions directly from your Page and the newsfeed.
CTA button options will vary based upon your Page template, so be sure to select one (in Page Settings) that accurately reflects your brand. Find details on templates and CTA buttons here.
Product and Services Listings
One size does not fit all – neither does one Page layout. Businesses will now be able to select specific information to feature more prominently on their page, for example your hours, price range, Recommendations or a restaurant menu.
Facebook also plans to highlight new content or brand activities from Service pages, such as any Events or Offers you are promoting.
Facebook Events
Facebook Events play a vital role for brand marketing in local communities and regions. Facebook is trying to make it easier for businesses to sell tickets for Events directly on their Facebook Pages with new ticketing integrations. You can also use their new event-specific ad options to streamline promotion.
Pro Tip: It may be smart to hold off on these new ad options until information emerges on their performance and/or cost-effectiveness.
Facebook Jobs
Finally, Facebook expanded its Page job listings to all people and businesses across the world. This was first introduced to North American businesses last year, but will now be available on all Pages, globally, "within the next few months".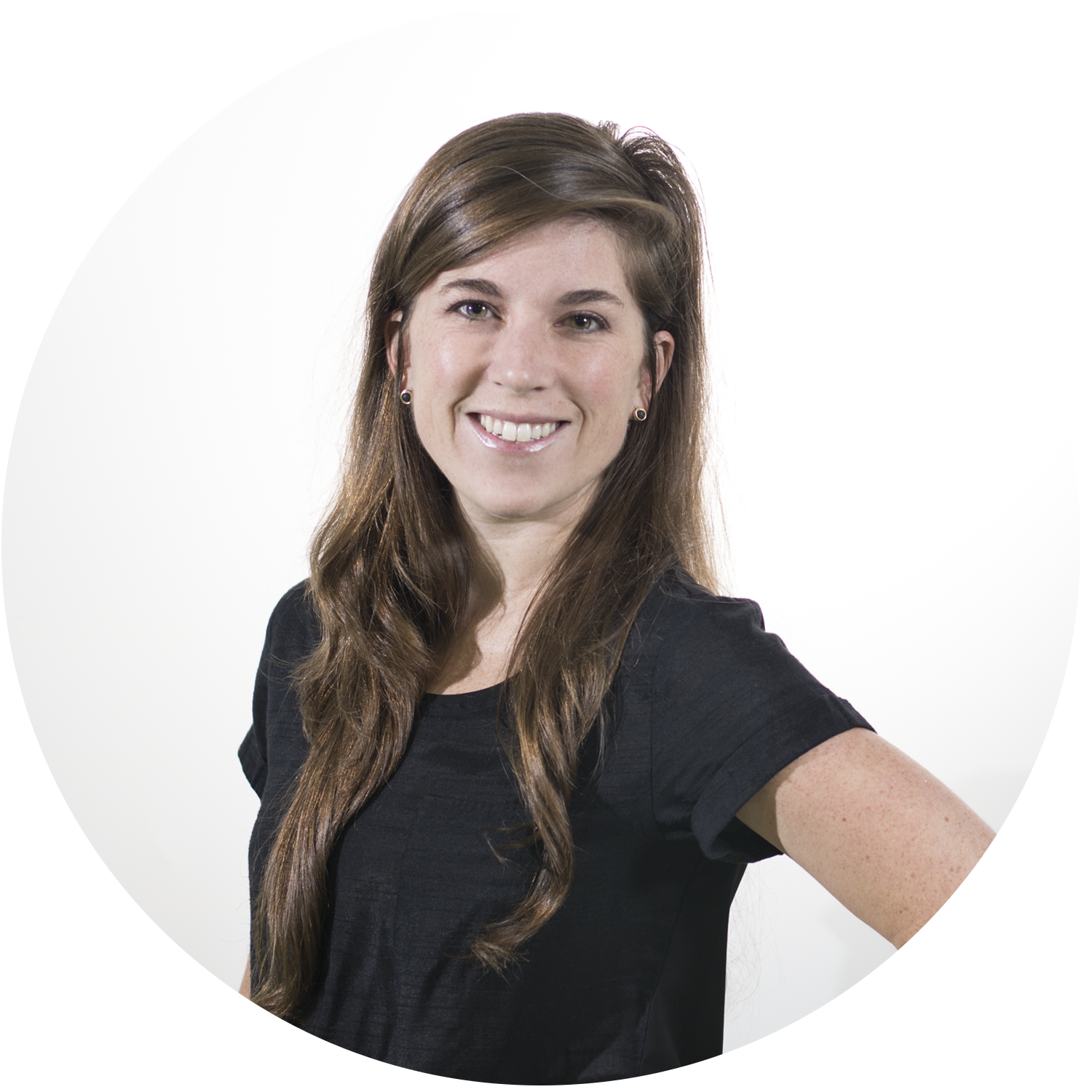 Feeling overwhelmed at the idea of keeping up with the fast-paced changes social media brings every day? Reach out to Emily Zinberg at ezinberg@3epr.com – 3E Public Relations will streamline and manage your business' social media strategy.