Megan Redzia - 10/27/2022
Public relations has evolved significantly over the years, but its main objective remains the same: to increase awareness for an organization among its target audience. With the explosion of social media marketing, PR pros now have another tool to achieve that goal. Rather than only relying on the media to share key messages, PR teams can leverage owned social media channels to tell a company's story. Although social media and public relations strategies require different approaches, they are the most successful when they work together.
Why Public Relations Should Play a Role in Your Social Media Strategy
Establishing Consistent Messaging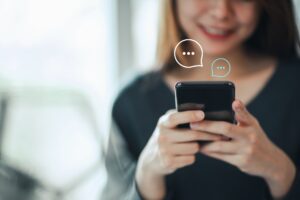 Whether you've been a family-owned business for 50 years or you're a startup in an exploding market, your public relations strategy should start with key message development. Key messages are the main points about your organization or product that you want your audience to understand and remember. They serve as the foundation for any written and spoken communications and therefore, help you to maintain consistency in your branding.
Strong key messages have a couple of attributes:
Concise – we recommend developing no more than 2-3 key messages per topic and they should be no longer than two sentences.
Relevant – it's important your brand communicates what it wants, but it needs to resonate with the target audience in order to be impactful.
Compelling – the end goal is to drive your audience to take action, so you need to plant those seeds in key messages.
Memorable – brands are up against a ton of noise today, so your messages need to be easy for your audience to recall.
The key messages established by your public relations team can then fuel your social media content strategy. Content pillars can be built to support each message topic with the key messages then being woven into post copy and the creation of images and videos. For example, if one of your message topics focuses on how your customers consistently benefit from your product or service then you can develop a series of testimonial posts or videos for social media.
The end goal is that no matter where your audience is interacting with your brand, they are hearing the same messages repeatedly.
Media Coverage Creates Engaging Content
One of the main reasons that organizations retain a public relations agency is to build credibility for their company through press coverage. People are much more likely to trust something they read about a company in a well- recognized third-party news source than an advertisement. Seeing your business in an article written by a journalist gives consumer confidence in your brand.
This is the same reason why media coverage tends to perform well on social media. According to a Pew Research Center survey, a little under half (48%) of U.S. adults say they get news from social media "often" or "sometimes." The same survey found that about a third of U.S. adults (31%) say they get news regularly on Facebook, while about one-in-five Americans (22%) say they regularly get news on YouTube. Twitter and Instagram are regular news sources for 13% and 11% of Americans, respectively.
At 3E Public Relations, we work with clients in a variety of industries, but one thing we see consistently among all of them is that press coverage is a top performing piece of content on social media. Media outlets typically have a lot of followers on social media, so by properly tagging their social media profiles in your posts, your own pages can build engagement.
The Benefits of Social Media on Public Relations
Building Relationships with Journalists
Good media relationships take time to establish and begin with doing your homework. According to Cision's 2021 Global State of the Media Report, the number one pet peeve journalists have with public relations pros is receiving pitches that have nothing to do with their job. Social media has become a great way for public relations specialists to research what a journalist covers, topics they are interested in, and the audience who reads their work.
Once you have identified that a reporter is a fit for your brand, social media can also be used to slowly build relationships and dialogue. Monitor their social media posts and engage with content, but only when you have value to add. You can also seek opportunities to share a reporter's work on your brand's social media channels. This casual approach will help a journalist become familiar with you and your brand so that when you do reach out with a pitch, your email is more likely to be opened.
Just be careful not to cross a line with journalists on social media. If they are using a platform for only personal purposes, then respect their privacy and avoid engaging with them there. Stick with platforms where they are sharing professional content. Among journalists, Twitter clearly ranks at the top of the list for work-related tasks, according to a Pew Research study. Around seven-in-ten U.S. journalists (69%) say it is the social media site they use most or second most for their job.
Managing a Crisis Situation
Social media allows PR teams to control the narrative. That certainly comes in handy when you're navigating a crisis. The messaging being used by your PR team to communicate with media can also be used to take control over the situation on your social media pages. Simultaneously, PR pros can use social media to "read the room" during a crisis. By monitoring people's comments, you can assess the impact of a situation and make more informed decisions on next steps.
Social media can also often be used to spot a crisis in its early stages and take swift action. If your social media team is using the right listening tools, they can spot a negative situation with enough time to bring it to the attention of the leadership and public relations teams to develop a strategy to prevent it from escalating.
Monitoring Trending Topics
Relevance and timeliness are two of the key factors that make a company's announcement newsworthy.  Relevance means appropriate to the current point in time and timeliness refers to how an announcement fits within the news climate. Social media is a great way for PR professionals to take the pulse on if their news fits into these categories of relevance. It's also a helpful tool for mining for trending topics that a brand can newsjack to seek media opportunities. To learn how newsjacking can be a secret weapon to enhancing your public relations efforts, read our blog here.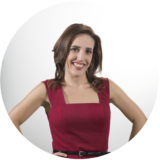 Our social media and public relations specialists at 3E Public Relations work in tandem to create impactful strategies that achieve economies of scale. If your company is interested in learning more about how to reach your audience through an integrated public relations and social media strategy, email me at mredzia@3epr.com.