Patrick Brightman - 09/05/2023
Being recognized as a thought leader is what brands aspire to achieve. It brings the cache of being a trusted and respected voice in a respective industry, as well as a level of reputation and influence that separates a brand from competitors. Ultimately, thought leadership brings growth and success at every level.
A study found that 57% of buyers say that thought leadership builds awareness for a new or little-known brand. More than half (53%) of buyers say it's important for start-up and small companies to generate thought leadership if they want companies to consider working with them.
So, the question becomes, "How can a brand become a thought leader?" A comprehensive public relations (PR) program is one proven way. Let's explore all the ways PR can create thought leadership.
Media Relations 
Let's start with a staple of PR – media relations. The inherent third-party endorsement of a reporter, producer, and/or editor who features a brand in a story still carries heavy weight. It also creates an effective avenue to explain key messages and craft a compelling story to establish thought leadership.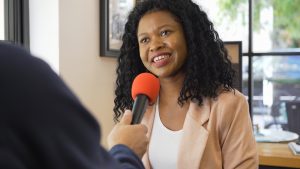 Whether it's trade media as part of a B2B campaign or a broadcast and print/digital consumer media effort to reach the masses, the philosophy remains the same – provide value to the reporter/editor and to the respective audience. The greatest value is attained by delivering educational (read: not promotional) insight on a subject.
Providing educational material helps build a rapport with the media. Reporters view such spokespeople as thought leaders because they provide valuable content to help create engaging stories. Ultimately, that relationship grows and spokespeople become "go-to" resources.
Surveys/Research to be a Thought Leader
One highly effective way to create an educational media relations program is through surveys and research reports. They can also serve as a means to directly connect with target customers. A survey of 1,000 executives found that they value credible research more than anything else when it comes to thought leadership.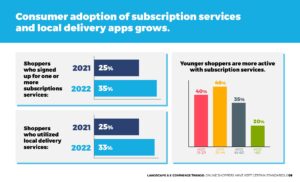 At 3E PR, we craft surveys and reports for clients on a regular basis. A public relations agency is an effective partner for these initiatives, as we work with media on a daily basis, therefore, know the trends and topics that are important to key constituencies. That creates a mindset to develop the best questions to generate the most compelling results. Experienced at story-telling, PR firms can translate that hard data and craft a captivating narrative that resonates with media outlets, customers, prospects, and other targets.
Speaking Engagements
Securing keynote speeches, panel discussions, TEDx talks, and other speaking engagements are highly effective means to convey thought leadership. Many PR campaigns will incorporate speaking engagements, as PR professionals are adept at researching and vetting the most appropriate venues and opportunities.
Speaking engagements and media relations feed off of each other in many cases. Spokespeople who appear in major media outlets are often viewed more favorably for speaking engagements. Conversely, a spokesperson with an impressive speaking resume will be more appealing to media. This is especially true for broadcast opportunities, as many speaking engagements are video recorded, allowing producers to see how the spokesperson is on camera.
Awards Showcase Thought Leadership 
Few things scream "thought leader" more than awards. They are third-party validation that a brand has achieved something of note. Awards come in all shapes and sizes. They can be based on technology, growth, work environment, sustainability, and community giving.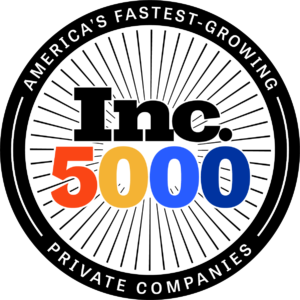 There is an art form to identifying the best awards and preparing a submission. It is also time-consuming to filter through all the opportunities. Understanding those factors is often the difference between earning the award and walking away empty handed.
Partnerships
An often-overlooked thought leadership initiative is strategic partnerships. Collaborations with well-respected associations, community organizations, and likeminded companies can enhance a brand in the eyes and minds of target audiences, as well as customers and affiliates of those partners.
The key is selecting the best possible partners. Fully evaluating the collaboration, including doing a deep dive into the potential partner and how it is viewed by key targets, is essential. Another important aspect is negotiating the best possible deliverables to ensure the partnership is beneficial to both sides.
Message Consistency is Key
As you can see, many of these initiatives complement each other. Having them weave together almost seamlessly will help messages best resonate for greater retention and establish the desired goal of becoming a thought leader.
Speaking of messaging, it must be consistent or thought leadership will not be attained. Brands need to build messages off three pillars:
What defines them
What makes them different
What is/are their unique offering(s)
The best way to construct this foundation is to conduct research prior to the launch of a thought leadership campaign. It can be done with customers, partners, and employees. Messages are crafted from the results that will differentiate a brand from competitors while also attracting customers.
Message building goes hand-in-hand with media training. Spokespeople must be able to inject those messages into every opportunity. Media training is more than preparing key spokespeople for how to best convey thought leadership when talking to an editor. It also addresses how to present those messages – virtually and in-person – to internal and external audiences.
Leveraging Thought Leadership
All of these thought leadership opportunities are great as stand-alone marketing tools. They become incredibly more powerful when they are leveraged as part of an integrated campaign that incorporates social media and content. A series of social posts that highlight speaking engagements, awards, key editorial placements, and strategic partnerships will magnify brand perception and create a larger-than-life brand persona. When those same tactics are highlighted in newsletters and on a website, the full power of thought leadership will be unleashed
Looking to launch a thought leadership program? Following these steps can help ensure its success. Contact me to discuss how to get started.