Patrick Brightman - 08/21/2021
How do you know if your public relations program is working and when will you see results? These are two questions regularly asked whose answers may surprise you.
Let's dive into how to evaluate a PR program.
It's a Long-term Play
Are you day-trader who looks to flip stocks on a daily/weekly basis? Or are you the type that buys shares with a long-term view focused on dividends and consistent strong growth over time? If you are the latter, then public relations is for you.
Successful PR programs are built on a sound foundation. Media training and message building are the cornerstones of effectively communicating your brand differentiators. That is followed by a strategic approach that targets effective media relations. What do we mean by effective? Well, that entails determining the media outlets and properties that matter most to your target audiences.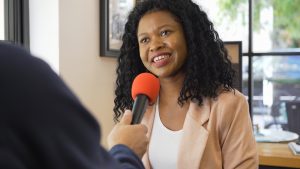 A general rule of thumb is that it takes 3-4 months before consistent placements occur. Having existing media relations experience with turnkey relationships can create opportunities early on in a campaign but there is never a guarantee. There is an old adage, "Advertising is paid for, Public Relations is prayed for." While those existing relationships will serve as an answer to those PR prayers, it still takes time.
Why? Well, there are a few reasons. One, there is the introductory phase. Many reporters, producers, on-air talent and other media members may not be very familiar with your brand or products and services. Again, experienced media relations professionals with existing relationships can bridge that gap quickly but media still need to be educated on a brand before giving it coverage.
Another reason is that the media follows its own editorial calendar. Rarely does a brand's launch of a PR campaign align perfectly with that media schedule. Even if an editor is comfortable with a brand and is interested, the placement may not appear until it fits the editorial calendar.
Finally – and this is particularly true in today's media – it takes time to actually connect with media. Editorial staffs are skeleton crews for many outlets. Couple that with remote work created by COVID-19 and media relations experts have to be part private investigator to find and speak with the appropriate media contact and secure an opportunity.
Once the faucet of editorial placements is turned on, however, the return on investment (ROI) becomes compounded. Similar to a solid stock investment.
What About Leads?
Analytics give us data on virtually all marketing initiatives and draw a solid line to leads. In some cases, even sales can be tracked to a specific marketing tactic. Public relations is a bit different when it comes to how thick and solid that line is to a lead.
The nature of PR is that it casts a wide net over many different media outlets, events, community activities, and grass roots efforts. Attaching offers to events and similar activities is one way to monitor leads generated from certain efforts.
When it comes to media relations, custom links – some with UTM codes – can help, as long as the media placement is in a digital outlet/property. Oh, you also have to rely on the editor inserting that specific link somewhere in the story. That is not always the case. Alas, when it comes to traditional broadcast and print, there is no way to have a tracking cookie to directly connect it to leads and/or sales.
One approach is to do a baseline of website traffic prior to launching a public relations campaign. Compare it to the first six months of a PR campaign, then the next six months. There should be a steadily growing wave of visitors. Granted, this is more of a dotted line but it does provide metrics that relate to effectiveness.
Public relations is most impactful at creating positive brand opinion. That will support more direct lead-generating efforts that do not have effective brand-building elements. Sure, digital marketing tools put your brand and services in front of target audiences but will consumers have any emotional connection? Not likely, unless those people learned about your brand through PR efforts. That connection will lead to more clicks overall, which is why the website traffic analytics are a good barometer.
It's Educational
Back when I was a youngster, I always enjoyed watching Schoolhouse Rock. I learned about government, math, English – on a Saturday morning! While watching TV! It was because the short cartoons made learning fun.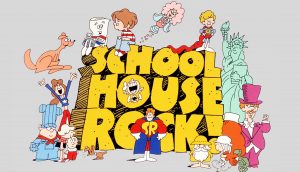 Public relations is a little like Schoolhouse Rock. It educates a target audience but in an engaging manner. When you read an article, watch a program, or listen to a podcast, it is your choice. You want to learn more about the subject. An effective media relations programs injects your brand and messages into those editorial features that your target audience has chosen to engage. They learn about your brand on their time in a manner they prefer.
That approach is more important than ever. Consumers are smarter today and more marketing savvy. They do more research and are not as easily swayed by advertising when making a decision. In fact, 84% of millennials don't trust traditional advertising. A sound PR program that generates quality placements conveying key messages will educate your target audience on your brand without the "hard sell."
It's more engaging and entertaining. Just like Schoolhouse Rock. It is also how PR builds that emotional connection mentioned in the previous section.
What's Your Cause?
Corporate social responsibility (CSR) has never been more important than today. More than 40% of millennials have "begun or deepened" their relationships with businesses they believe have positive impacts on society or the environment. Seventy percent of Gen Z consumers try to buy from companies they believe are ethical, and 65% research the origins of products before buying.
To attract these powerful buying segments, brands have to initiate legitimate cause marketing efforts. There is one large hurdle – it takes a lot of time and effort to find the right partners; those that align with a brand's true charter and resonate with consumers.
That's where an experienced PR firm can help. Researching, vetting, and developing a strategic CSR initiative is a specialty certain PR professionals possess. They also know how to subtly make a brand's target audience aware of such initiatives, so it doesn't come across as self-serving.
What's Success?
Finally, how do you determine if the program works? It's really a multiple-choice question:
A)  Improved brand awareness/perception
B)  Increased qualified website traffic
C)  Social initiatives that impact underserved
D)  All of the above
The answer is D.
Want to learn more in an engaging fashion? Shoot me an email and we can talk.