Patrick Brightman - 01/20/2020
Summary: There are new ways to use PR to effectively convey brand messages, secure media placements, and determine success. Understanding these nuances will be the difference between PR success and failure in 2020.
Public relations constantly evolves to meet the ever-changing landscape, including how to secure and quantify earned media. In 2020, that means new ways to convey brand messages, contact media, and metrics to clearly illustrate the value of PR.
Understanding these nuances will be the difference between PR success and failure. While people's opinion of media has changed, securing placements in respected news outlets, especially those with high domain authorities (DAs), remains one of the most valuable aspects of a comprehensive marketing program. So, here are five trends that will impact how much editorial coverage your brand secures – and its effectiveness – this year and in the future.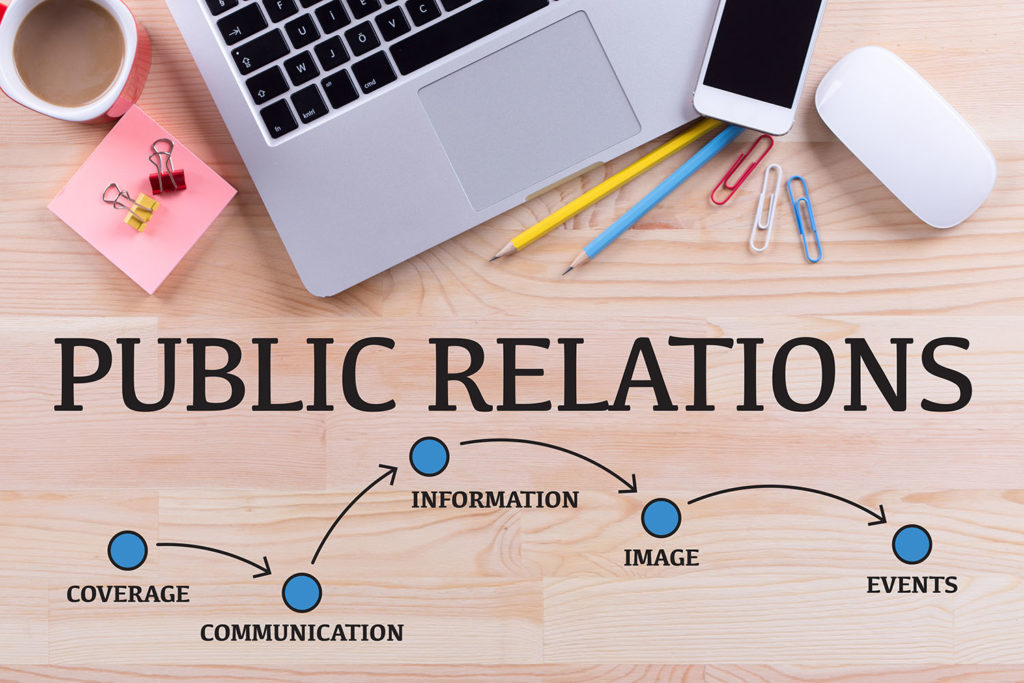 Value of Storytelling
Technology impacts every aspect of our lives, including how we access and gather information. We now live in a 24/7/365 news cycle. That may be great for us as consumers, but it places tremendous pressure on journalists. The result is they're in dire need of higher quality content.
The type of content these reporters, producers, editors, et al needs goes well beyond news releases. In fact, if sending out releases is the main part of your PR program, it is doomed to fail. For one reason, it doesn't separate your brand, as nearly half of journalists receive 50 or more releases each week.
A sound strategy uses a release as a conversation starter and a small soundbite to an overall story. To secure consistent editorial coverage, engaging content that is practically ready to publish needs to be developed. PR teams must craft the story, helping editors who no longer have the bandwidth to gather all the elements necessary for a successful feature.
Smart and successful PR firms recognize this dynamic and gather all the necessary elements and serve it on a proverbial silver platter. This includes why the story is relevant, key findings that support the story, people/companies (beyond your brand) that expand the story, and compelling imagery.
It takes more than a great story to break through all this noise, though. Your message must be authentic. Today's journalists and consumers are savvy enough to see right through a spokesperson who conveys messages they believe people want to hear rather than those that truly convey the brand's essence. That's one reason media training is an integral part of a successful PR program.
Power of Media Relationships
As mentioned, editorial staffs are a fraction what they were a few years ago. In fact, there is now one editor for every six PR pros. That means experienced media relations professionals with established and proven editorial contacts are worth their weight in gold. A media relations expert has the know-how to cut through all the clutter associated with pitching editors and get results.
Our relationships with media outlets are so strong that editors/producers often contact us to see how our clients may contribute to a story. That is because we understand the subtleties of working with media, recognizing it's a collaboration where we support each other.
Know Your (Media) Audience
Strengthening media relationships is done by understanding their job. That requires having a finger on the pulse of the reporters, producers, etc. In 2020, that means conducting due diligence that includes:
Story research – Savvy media relations professionals spend countless hours reviewing outlets, editors, producers, and reporters to understand the type of stories they do, the information they need, and their interests. This knowledge allows pitches to be customized for an outlet, improving the odds of securing a placement.
Timing – It takes more than a great story to garner editorial coverage. You must understand when editors are most open to ideas. According to a study by Propel, Tuesday (62% of pitch emails opened) is the best day to reach out to media, followed by Wednesday (60%). Those pitches should be sent between noon and 1:00, as 70% are opened in that time. If you miss that window, wait until the 6:00 hour, when 52% of pitch emails are opened.
The mix of sound relationships, understanding who you are pitching, and when to do outreach will help increase your pitch engagement so your PR campaign is successful.
Media Still Has Tremendous Value
Today's consumers don't trust media as much as previous generations. That doesn't mean editorial  placements still don't have tremendous value when building a brand.
Proof is in the 2020 Relevance Report from the USC Center for Public Relations. The report revealed  that people only value the advice of family more than journalists, who rank above clergy and online influences.
New Metrics of Success
In the past, measuring the value and return on investment (ROI) of PR was nebulous. That is no longer the case in 2020, as we now have access to real-time data and insights to truly show the importance of PR. We can understand how our message is received and based on those findings adjust the program, as needed, for greater impact.
Here are three important benchmarks to effectively measure the success of your 2020 PR program:
Domain Authority (DA) – Establish a goal of securing placements with backlinks in media outlets with high DA. These placements do more than raise brand awareness amongst visitors to those websites. They also positively impact your search engine optimization (SEO) program by improving organic rankings in search engine results pages (SERPs).
Referral Traffic – Review your website's Google Analytics to see how much referral traffic is due to media placements. Take it a step further and analyze the most effective outlets based on traffic and develop additional methods to secure editorial coverage on those valuable websites.
Brand Mentions – One traditional metric that remains is the number of mentions. How it is positioned has changed, though. Tools are now available to evaluate coverage based on sentiment and the outlet influence score. These analytic tools help establish the message, the narrative, and how different people are hearing your message.
Looking to have a strong PR program in 2020? Contact us to discuss how we can help integrate these keys into your campaign, so you achieve your goals.