Amy Stern - 06/11/2020
COVID-19 has had a major impact on consumer buying habits, especially with regard to grocery retail. Here's what food marketers need to know to appropriately respond to these market changes.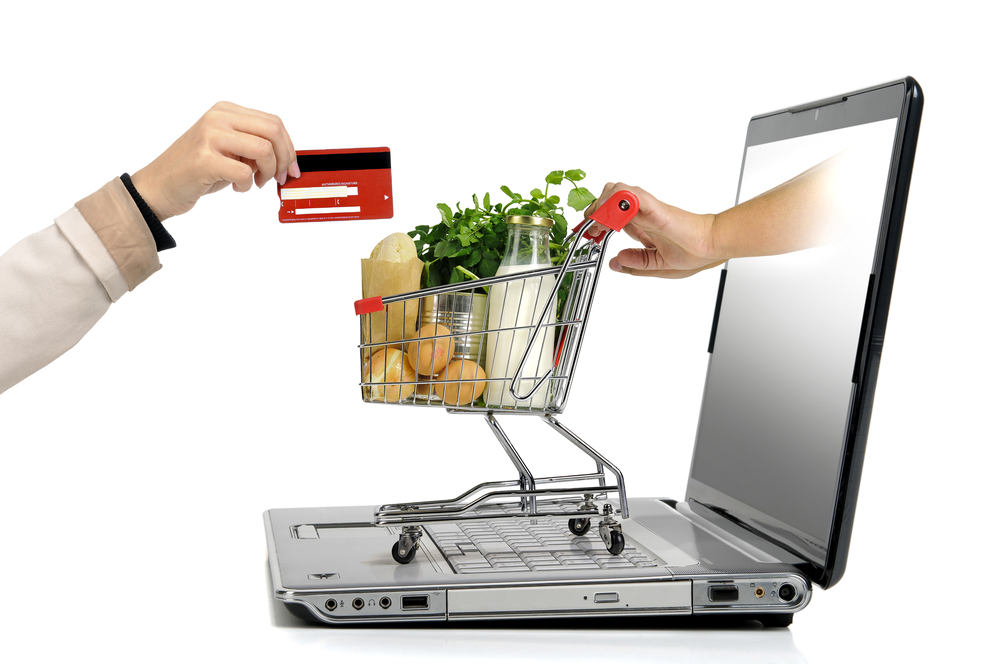 What Matters Now
To build strong, lasting consumer relationships, food marketers need to meet consumers where their mindset is now. Here are 5 things that matter now and that will have the greatest impact on your marketing campaigns:
Convenience
Family
Health and wellness
Exploration/Discovery – of new ingredients, new products, new cooking skills & techniques
Fun & positivity
To communicate these tenets and build strong, lasting relationships with your consumer base, you are likely to need a marketing strategy that focuses on a combination of tactics including media relations, digital marketing, and social media. Traditional advertising may still play a roll, but consumers are feeling vulnerable now. Authentic, personal connections are what resonate. How you build those connections will determine who survives to meet the next global challenge.
For most of us, it's getting more challenging with each passing day to remember what it was like before COVID-19 forced us into quarantine and made the nuances of grocery shopping something we thought long and hard about before stepping outside of our homes to do so. With challenges like how the virus was transmitted to how long it could live on inanimate objects, public anxiety began to mount. The more we learned about the virus, the more we were told to social distance. Even the idea of going into a supermarket was enough to result in heart palpitations. Almost immediately, consumers began looking for alternatives.
HOW WE ARE BUYING
In-store Purchasing – Challenges & Opportunities
During a May 7th webinar entitled "How COVID-19 is Shaping Shopper Behavior," by sales and marketing company, Acosta, two of its executives discussed survey findings and what they mean for the future of U.S. grocery shopping. What they found is that feeling safe is the number one priority for consumers. As we've seen over the past few weeks, this has meant a major overhaul by grocery retailers.
From aisle flow to modified store hours to protect the health and wellness of our population's most vulnerable, grocery retailers have also had to spend additional time and resources sanitizing the retail environment. Then there's the inventory issue. With an uncertain timeline regarding how long we'd be required to shelter in place, consumers began to hoard food, especially meat and canned goods. Retailers were left struggling to re-stock inventory as supply chains just couldn't keep up. Those retailers who own and leverage their data had a significant edge when adapting to the crisis and it's anticipated that data will continue to deliver a strong competitive advantage.
Some shoppers continue to patronize local retailers because they prefer to select their own produce, be the sole decision maker when substitute items are required, and for the immediate gratification of going home with their purchases on the same day. Time will tell if pre-pandemic traffic patterns will return to grocery stores or if new behaviors will become the norm.
Online Purchasing with Home Delivery and/or Curbside Pick-up
Thirty-three percent of online grocery shoppers made their first-ever online grocery order in April due to COVID-19. For a certain percentage of the population, especially millennials, online purchasing via Amazon or home delivery from the nearest national chain- be it Kroger, Publix, Wegmans, or the like – was accepted behavior. Older consumers also adapted and found buying groceries online convenient. Acosta's survey revealed that boomers were one of the fastest growing categories of online grocery shoppers.
In fact, COVID-19 has accelerated online shopping trends by as much as two to three years, according to John Bierfeldt, executive vice president of client development for Acosta. Given this rapid acceleration, Bierfeldt said, "Retailer response to this crisis has been impressive."
The pandemic has also been responsible for a spike in curbside pick-up. For consumers new to online shopping and curbside pick-up, while it was necessity that drove them to trial, many will likely to continue to engage in these new purchasing behaviors for the long-term.
According to Acosta's survey, while consumers are making 52% fewer trips to the grocery store, online grocery shopping is thriving, with 38% of shoppers placing an order in the past four weeks. Another recent study, this one from Cleveland Research, found that manufacturers expect e-commerce to reach 21% of their U.S. retail sales in 2020, something they equate to a four-plus year acceleration vs. before the pandemic.
WHAT WE ARE BUYING
One of the major behavioral trends as a result of sheltering in place is a shift to food at home. With restaurants shuttered or relegated to take-out or delivery only, the social benefits of dining out have all but evaporated.
Working parents are home with their kids who are no longer in school and in many cases, adult children have come back to the nest, as well. The family dinner has seen a resurgence, and so has family mealtime in general. This has led to consumers exploring and discovering new meal solutions, with a focus on value. For food brands, there is an hourglass effect: premium brands and lower tier value brands are seeing a boost, while those in the middle report shrinking market opportunities.
According to Colin Stewart, Acosta's executive vice president of business intelligence, early food purchases reflected an emphasis on pantry items like soup, pasta, and rice, but as the pandemic continued there was a shift to more comfort foods and meal preparation items.
Another key insight is how scarcity of some items is disrupting brand loyalty. A recent article in Food Business News sums it up well and reflects how some brand challenges have led to breakthroughs for others.
IMPLICATIONS FOR FOOD MARKETERS – Retailers and Manufacturers
Brands cannot afford to stay quiet. It is a critical time to build trust with consumers and that's why marketing matters now more than ever. With less disposable income, yet feeling constrained socially, consumers are scrutinizing their purchases even more and most have more time to do so. The opportunity: the current climate has created a window for brands to establish meaningful dialogue with their house-bound consumers. This is true for CPG as well as Private Label (PVL).
According to Forbes, the increase in internet usage since COVID-19 is up between 50-70% and news consumption is up 35%. This means that food brands and grocery retailers can benefit from a captive audience online.
Even if you had a high-performing marketing strategy in place before COVID-19, you need to rethink it. For most, what worked before is not likely to work in the "new normal."
Several weeks into the pandemic I offered some suggestions regarding content tools to engage your consumers.
Now that we are "returning to business not-as-usual," additional strategies are key. How have these challenging times impacted your food business? I'd love to hear about your challenges and successes. Please connect to me at Astern@3epr.com and let's schedule a complimentary assessment to see how we can help you connect with your target audience.