Emily Maupai Zinberg - 06/06/2019
Our dedication to doing the best job possible for our clients can be defined in many ways. One, of course, is receiving awards. That is why we are proud to say that 3E PR has earned six awards from the Public Relations Society of America (PRSA) and New Jersey Ad Club this past month
3E Public Relations is proud to announce and celebrate the awards our team received for their hard work and accomplishments this month.
Our team is comprised of professionals who are cut from the same cloth. We set out to achieve our clients' goals and do not accept anything less. "Going the extra mile" is our modus operandi.
We are so grateful to the PRSA, New Jersey Chapter and the New Jersey (NJ) Ad Club for these acknowledgments and honored to be singled out among the industry's best.  Whether it be through competition or collaboration, we all inspire each other to raise the bar each year. We look forward to what 2019 brings – cheers!
PRSA Pyramid Award and a 1st Place NJ Ad Club Jersey Award in the Public Relations Category Media Relations – Consumer for Summit Plaza.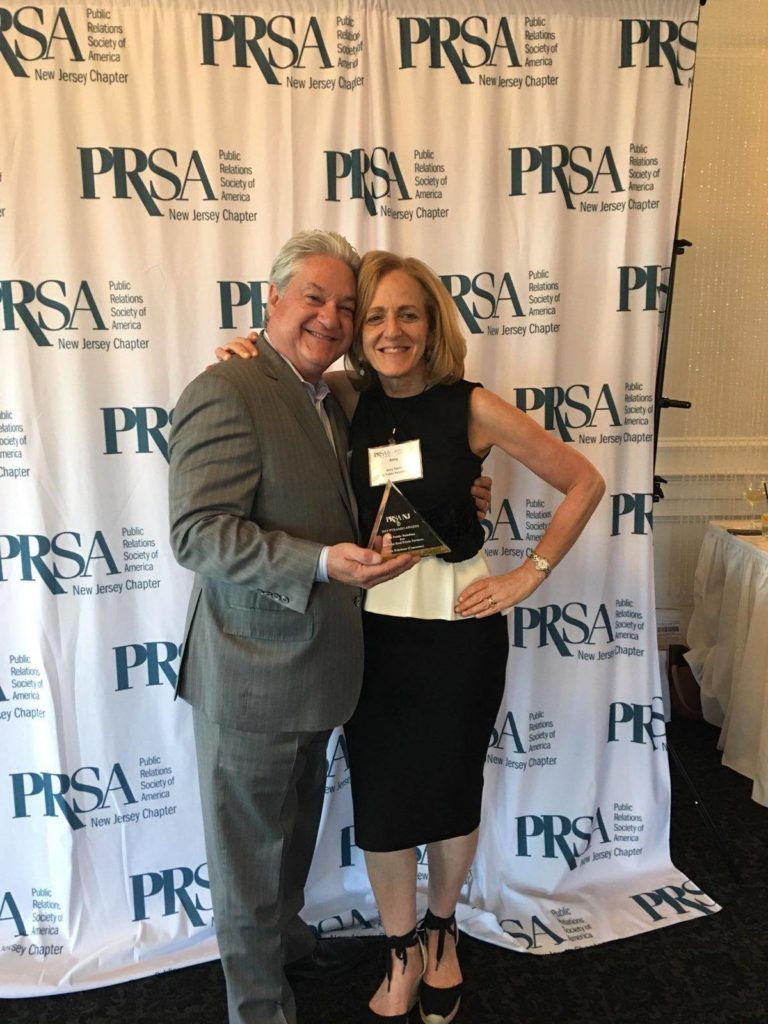 Target: The target market was local and regional news outlets across print, broadcast and digital categories with an emphasis on getting Belveron/LIHC's story told so that local government would see the benefits and improvements that our client had made to the community.
Objective: As an agency, our objective was to garner as much positive press as possible in effort to position Belveron and LIHC as "heroes" and advocates of the community, providing safe, clean and contemporary housing with modern amenities and a sustainable infrastructure.
Results: The event exceeded our client's expectations. We not only secured media coverage and reinforced brand equity, but as a result of delivering the mayor, our client was able to secure a face-to-face meeting with him in subsequent weeks to discuss additional improvements to Summit Plaza and future projects for the city.
2nd Place NJ Ad Club Jersey Award in the Public Relations Category Feature Media Placement for Frutta Bowls
Target: The audience being targeted via editorial media placement included a mix of prospective franchisees for a health food concept in New Jersey, as well as general consumers throughout New Jersey.
Objectives: 1) To raise general awareness of a fast-growing franchise brand (Frutta Bowls) by showcasing the impressive entrepreneurial achievements of its young, female CEO, Brooke Gagliano, and 2) to educate prospective franchisees about a relatively new business concept in the marketplace they may be interested in exploring.
Results: This article ran as the cover story of the June 18, 2018 print issue, and was published on ROI-NJ's website on June 20, 2018. As of February 19, 2019—eight months later—the story was still ROI's #1 most read Lifestyle piece.
Awareness generated from this coverage resulted in various immediate and long-term queries, from franchisee leads to customer and vendor inquiries, to business partnership opps, speaking engagement requests and more. Examples of such inquiries include, but are not limited to, the following:
New York Red Bulls partnership
Request from Drew University (CEO Brooke Gagliano's Alma Mater) to appear at local store opening (Madison, NJ)
Vendor introductions (real estate, commercial architectural and engineering, etc.)
Women in Leadership conference panel and award invitation
Single and multi-unit franchisee inquiries (both in and outside NJ)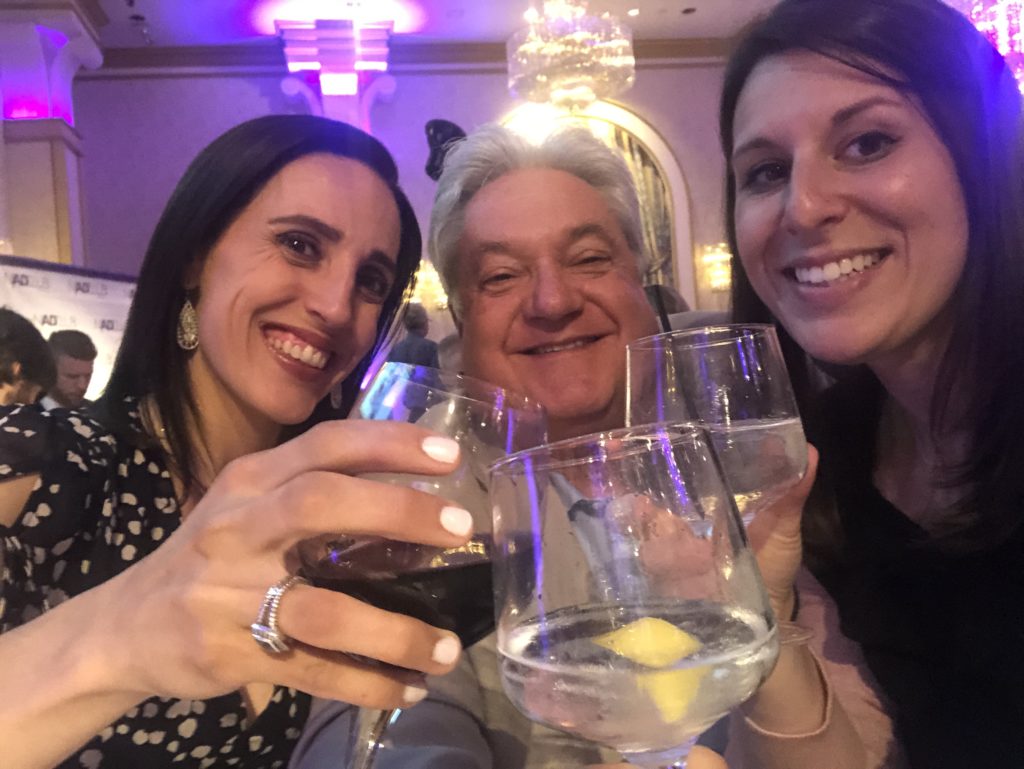 2nd Place NJ Ad Club Jersey Award in the Public Relations Category Special Events for Freedom 365
Target: Reach moms — the key driver of health care decisions for themselves and their loved ones — through participation in one of The MOMS live town hall event series called Mamarazzi® designed to raise awareness about addiction connected to the release of the movie Ben is Back.
Objective: The objective of supporting this Mamarazzi® event was to help mom bloggers and influencers learn more about solutions for addiction recovery including Freedom 365
Results: Reach and exposure for the Freedom 365 Virtual Recovery System included:
80+ mom bloggers and influencers guests and their social network
Tony Award winner and actress Rachel Bay Jones (Dear Evan Hansen and Ben is Back)
The Mom's social network of nearly 140,000 followers on Facebook, Instagram and Twitter
Freedom 365's email subscribers and social followers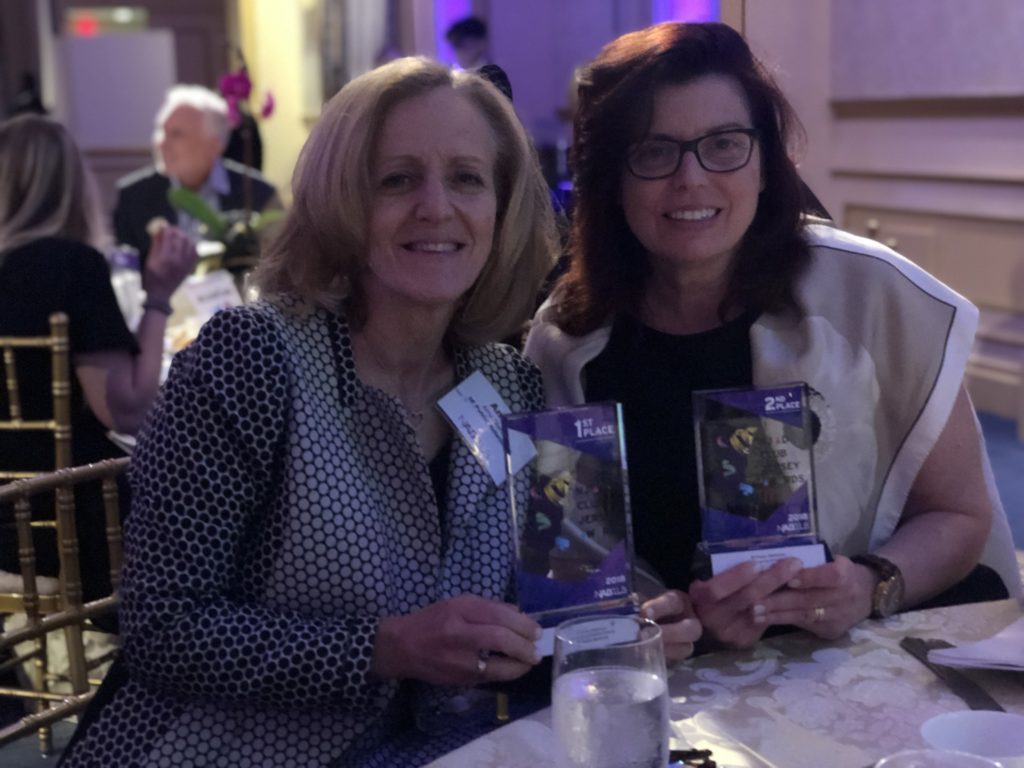 2nd Place NJ Ad Club Jersey Award in the Public Relations Category External Communications Campaign for Dotcom Distribution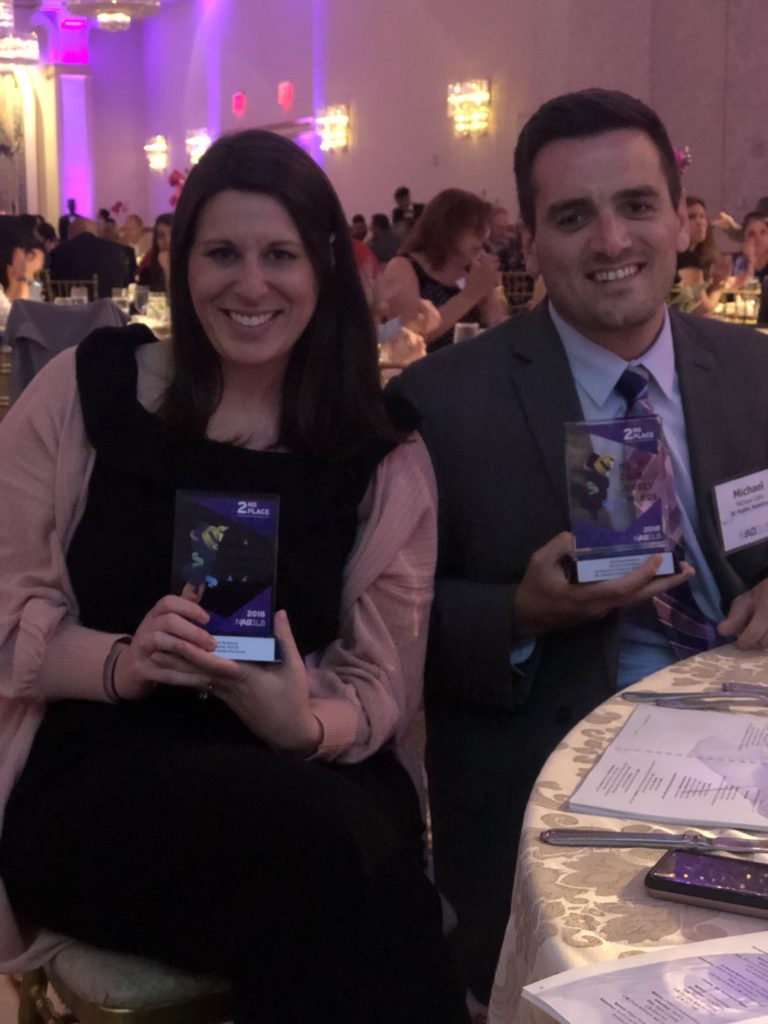 Target: C-suite executives, entrepreneurs, and investors of emerging eCommerce brands with a focus on fashion/apparel and health and beauty brands who want to create a memorable unboxing experience and build retention.
Objective: Position Dotcom Distribution as the expert – not just in logistics but also in eCommerce overall. Decision makers needed to see them as an experienced partner who can help develop an eCommerce strategy, lengthen customer lifetime value, and help emerging e-retailers develop processes to improve operations and experience successful growth.
Results: Through a series of campaign elements:
44 editorial placements
52,945,577 impressions
$100,000+ publicity value
3 blog posts
E-Guide ranked in top 3 downloaded content pieces on the Dotcom Distribution website
Emily E. Zinberg, 3E PR Director of Social Media & Digital Marketing, was was named one of Jersey's Best Marketing & Communications Professionals under 40! Thank you NJ Ad Club for this special recognition and we are so proud of you Emily.
If you'd like to discuss what 3E PR can do for your business or brand, feel free to reach out to us!