Emily Maupai Zinberg - 05/25/2023
Social media agencies offer many benefits to brands that can be more cost-efficient than taking on social media in-house. Find out how we can help your brand reach social media success.
In my 13 years as a social media professional, I've watched it grow, blossom, and take over the business world, across all industries and verticals. For a long time, brands and businesses needed explanation and convincing as to why these platforms were worth their time and investment, especially when it was difficult to show a clear return on investment (ROI). But with great culture shifts and advancements in user experiences, business tools and analytics available to us, if brands are not on social media they may be deemed obsolete.
Now, just because brands are on-board with social media, see its value and want to leverage it, doesn't mean they can…easily. With more features and tools comes more competition and resources needed to properly execute a social media strategy. While bigger brands can staff up and create dedicated in-house social media teams, many medium/small brands do not have the budget to do it. That's where we (agencies!) come in.
Does this blog appear to be self-serving? Yes, but that doesn't change the fact that our social media agency offers many benefits to existing and new clients that – believe it or not – can be more cost-efficient than taking on social media in-house. Read on to find out how we can help your brand reach social media success.
Bandwidth
The most obvious benefit hiring a social media agency offers is additional bandwidth for your marketing team. People who don't really understand what goes into managing a brand presence on social media may believe you can just post something once a day and expect success. Maybe 13 years ago, but not these days, my friend. It takes a lot of time and real work to maintain and grow social media pages, and even more so to see a true marketing ROI.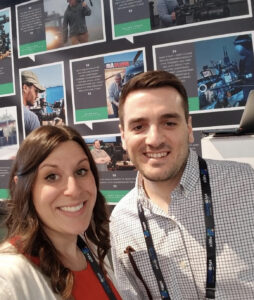 There are many reasons why brands look to keep their social media in-house, which can include but are not limited to:
Save money
In-house brand knowledge
Distrust in agencies
Saving Money – this is the number one reason we hear from brands most often; they do not have the budget to hire an agency. But, what is often not considered is that in-house social media can cost you, and not just in terms of money. In-house social media team members are rarely only responsible for social media; it is a responsibility tacked on to their job role. Managing a social media strategy is full time job on its own. YES, it is. When you list out the daily tasks necessary for success – monitoring, publishing, content creation, research, measurement – each day is very quickly filled up. It may save you dollars to task your team to manage social media, but it may overwhelm them and result in a decline in quality of work across the board with very little strategy success.
In-House Brand Knowledge – of course your internal team understands your brand better than an agency. But that doesn't mean they know how to grow your brand on social media. In some cases, being too close to the brand can actually inhibit objective thinking and inhibit social media success. We've seen the greatest results for our clients through collaboration; the in-house teams offer brand guidance and product/service expertise, while allowing our agency experts to bring them to life on social media.
Distrust in Agencies – are we all in business to make money? Yes, and it's no different for agencies. We understand the hesitancy and concern of being taken advantage of, especially when budgets are tight and there is very little room for any failure. Or frequently heard, "We've been burned in the past." But with the right agency, like 3E Public Relations, brands will discover a true partner that becomes an extension of their team and has as much desire to see success as much as they do. When we win, you win.
Expertise
Of course there are companies that do have the budget and bandwidth to create internal social media teams, and that is fantastic! 3E Public Relations works with many clients who have internal social media teams that handle the execution of their brand strategy. In those cases, our agency is brought in for our industry expertise to help inform and develop the overall social media marketing strategy.
The social media landscape is fluid, constantly changing, and can even be volatile at times. Along with the time it takes to manage and execute a strategy, there also needs to be time for research and trend monitoring to ensure the brand is leveraging the best and/or new tools that can enhance its online presence.
Those familiar with the most popular social media platforms are also aware that information and content can spread across them like wildfire. Knowing how to tap into these platforms and their trends comes with experience and intuition that is gained from navigating the social media world on a daily, monthly, and annual basis. Social media agencies are not only paid for their services, but also this experience and intuition that allows us to make informed strategy decisions and pivot – quickly – for our clients when necessary.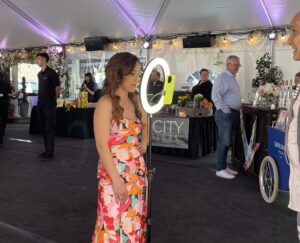 Consistent Growth
Over the years, many clients – existing and new – have come to us in need of assistance in launching a new campaign, brand or product on social media. These types of short-terms projects are great for propelling an existing brand presence on social media, but cannot be the sole element for long-term success.
Internal brand teams usually have key objectives or goals they need to hit each quarter or year, which is very normal, but can result in too much focus on short-term success instead of planning for long-term, sustainable growth. Even when working on short-term campaigns or projects, we always consider and create a plan that will also pay off beyond the end of our contract.
This case study is a great example of 3E Public Relations' philosophy and work ethic. Our client residing in the franchise, education space enlisted our social media services to run social media campaign designed to promote a key service and attract new leads for their business. We created and implemented a campaign that successfully attracted both leads and phone inquiries, demonstrating an overall return on investment of 327%.
While this was a great success on its own, the 3E PR team prepared our client for ongoing social media success by using the data gathered from this campaign to create more targeted, qualified audiences for future social media advertising campaigns. In doing so, our team decreased our client's cost-per-lead by 80% and increased their phone inquiries directly from social media by 17% over the next year.
Again, working with a social media agency allows brands to combine the invaluable knowledge of their internal teams along with the expertise and intuition of the social media experts to create strategies that – with consistency – will pay off month-over-month and year-over-year.
Proper Measurement
Usually measurement and reporting are near the bottom of every brand marketing team's list of favorite tasks. Engagement rates? KPIs? ROI? Familiar or not, these terms are important to every brand truly committed to achieving social media success.
For every client, we monitor and measure their brand's social media performance each day, week and month to ensure they stay on the path to short and long-term social media success. These time-intensive evaluations are important and we are happy to take it on for our clients so they have the opportunity to focus more on the overall brand message and strategy.
In determining success, you have to have a clear understanding of what you are measuring or tracking, and that is achieved through setting defined goals and objectives for your social media strategy from the start. 3E PR works closely with client marketing teams to create a strategy that works to support and achieve marcom objectives, while growing the overall brand social media presence. Tracking a direct ROI from social media is easier than its ever been, but it is still not easy, especially if a brand team doesn't take the time to plan and organize the strategy carefully.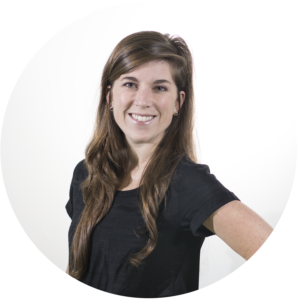 If you'd like to learn more about what we do and how we've helped our clients achieve social media success, please shoot me a message at ezinberg@3epr.com. It can just be a conversation about your brand and its social media challenges or goals; no other obligations.