Emily Maupai Zinberg - 10/15/2021
Read through this case study to learn how we helped our client pivot during the pandemic to leverage their altered industry landscape and tell an impactful story on social media to secure new, qualified leads.
While the media alerts us to the spread of "pandemic fatigue" among consumers across the country, many businesses are still navigating the challenges brought on by COVID-19.
Let's be honest. In an already digital world, shifting to communicating with each other virtually was not really that difficult. Software and platform providers like Zoom and Microsoft Teams were already primed to satisfy and capitalize on the immediate need for streaming video services for both consumers and businesses.
However, for the businesses that achieved their success through an in-person customer service experience, it's been a tougher transition. The ones who have survived and flourished are those who were able to recognize new and different opportunities and act on them to continue connecting with their target audience.
To learn how our client pivoted during the pandemic to leverage their disrupted industry landscape and secure new, qualified leads, read this case study.
Education and Understanding
3E Public Relations (3E PR) client Huntington Learning Center, a national tutoring and test prep franchise, faced great challenges in March 2020 when our world suddenly turned virtual. The corporate and individually own learning centers needed to transition their in-person structure to a virtual experience to keep their services relevant and in-demand.
Offering their tutoring and test prep services online was not enough to maintain business success and, more importantly, stay relevant in a pandemic world. Huntington Learning Center recognized that parents and students needed (and still need) more than tutoring services; they needed an education partner to support and guide them through two of the hardest school years of their lives.
The most impactful story you can tell on social media is one that communicates a true understanding of your target audience's pain points and inspires trust in your brand as a resource for them. This is what 3E PR helped Huntington Learning Center do in order to maintain and strengthen the connection with their target audience.
Seize the Opportunity
As Huntington Learning Center and schools across the world shifted to online learning, parents, students and teachers were rocked by how challenging school became. The environment and connection required for teachers to reach and truly educate a child was lost in a virtual classroom. This brought on great concern from parents and teachers who watched students' struggle and fall behind throughout the year, referred to as "the COVID slide."
This trend presented an opportunity for Huntington Learning Center to become a relevant and valuable resource for parents and students looking to combat learning loss, while also generating awareness and leads for its Academic Evaluation.
Huntington Learning Center's Academic Evaluation is designed to assess each child to identify strengths and weaknesses. The certified tutors can then develop a customized learning plan to address the areas where a student needs help to succeed academically. This is the first step of Huntington Learning Center's proven tutoring method. The Academic Evaluation became an invaluable tool for parents during the pandemic to help measure the impact virtual learning had on their child's school progress.
3E PR worked with Huntington Learning Center to create a strategic social media campaign comprised of Facebook and Instagram ads that would:
Grow awareness of Huntington Learning Center's Academic Evaluation and its benefits by speaking to timely parent pain points.
Drive signups for Huntington Learning Center's Academic Evaluation by offering a limited-time price.
Generate leads to be used for future Huntington Learning Center marketing communications.
Educate & Engage
Social media marketing cannot be successful without engaging and relevant content that educates the target audience about how a product or service will benefit their life or solve their problem.
Landing Page
The first step in creating this campaign was developing a dedicated landing page that would focus on the benefits of the Academic Evaluation. This page reinforced the growing danger of learning loss for students in a virtual classroom and explained how Huntington Learning Center's evaluation can help children catch up and improve their knowledge and skills.
The landing page then pulled visitors' attention to a form to fill out in order to receive the limited-time price coupon for the Academic Evaluation.
For the purposes of monitoring and measuring the success of this campaign, website tags and event codes were also placed on the landing page to track visitors and conversions resulting from social media.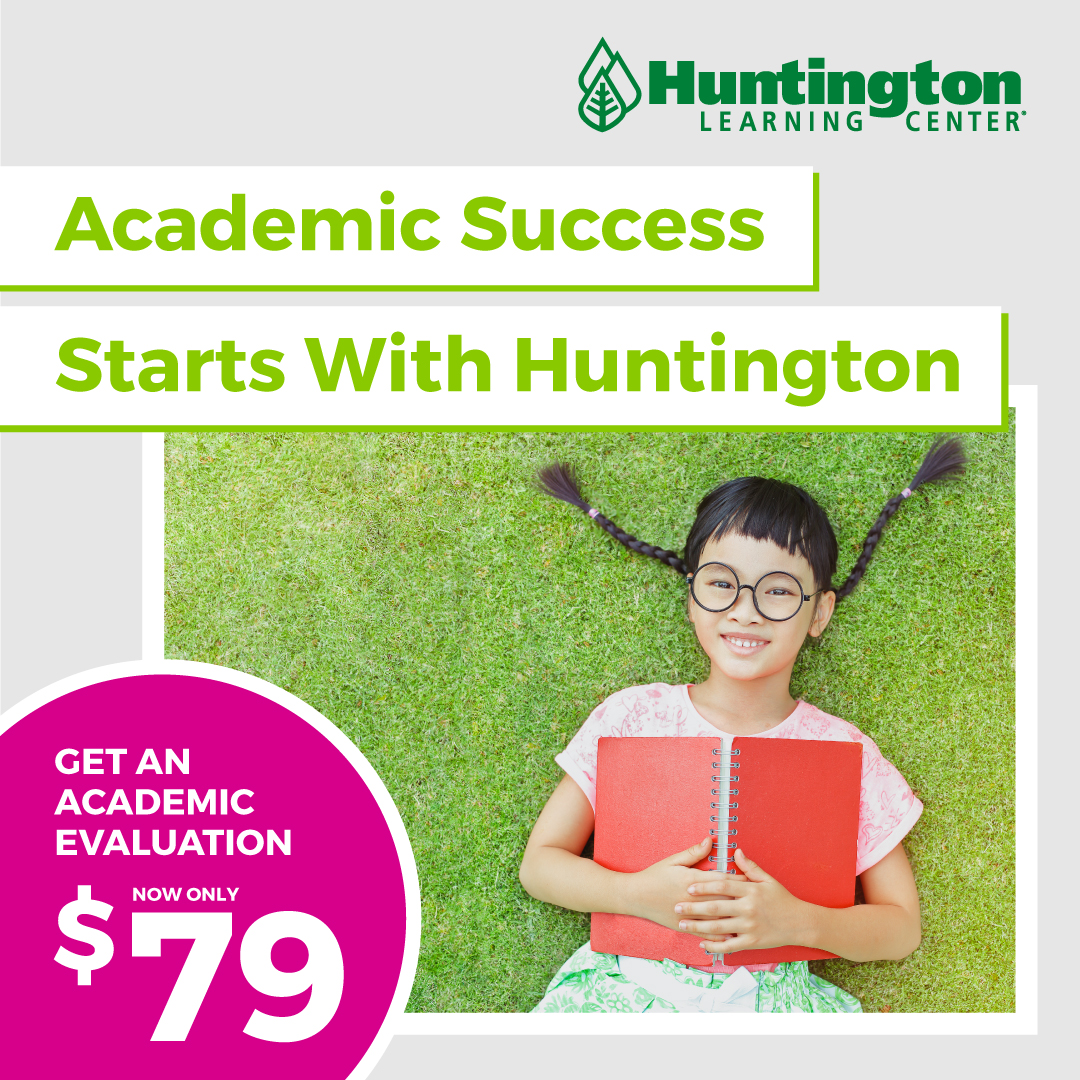 Content
Transparency and authenticity are incredibly valued by social media users, especially in the realm of parents whose daily lives are very real and challenging. Brands who can let parents know they understand their struggles often capture their attention and sometimes gain their trust.
A series of social media ads were written to recount the story of the challenging school years that put our children's education at risk and reinforced Huntington Learning Center as the premier partner that could help them.
The social media ads included:
Casual language and terminology that spoke to parents on their level to avoid alienation.
Eye-catching graphics that clearly stated the offer along with imagery of happy children in learning settings to inspire positive and hopeful emotions.
Strong calls-to-action to drive parents to act in the moment of interest.
Social Media Ads
In running a lead generation campaign where the cost to convert is often higher, careful attention to the targeting parameters is necessary to avoid a wasted media spend. Targeting users who are the most likely to take interest and purchase the service or product is the ultimate goal.
Through Facebook's advertising platform Huntington Learning Center's Academic Evaluation campaign was promoted to Facebook and Instagram using a variety of data sources to build out more qualified audience targeting.
Lookalike audiences were created based off current page followers and users who had engaged with the pages previously.
Custom audiences were created using email lists to deliver ads to current and past Huntington Learning Center customers.
Interest-based audiences were created to leverage the like-minded followings of popular parent websites, blogs, brands, etc.
Evaluation & Adjustment
One of the most frustrating occurrences in digital marketing is when a media budget is wasted by advertisers who "set it and forget it." It is rare that the initial advertising copy and imagery selected for a campaign achieves the desired level of results.
3E PR monitored the performance of the social media ads daily and recommended adjustments at appropriate intervals. These adjustments included but were not limited to:
Turning off low-performing ads that were not attracting results.
Writing several new ad copy variations to find the message that inspired users to click-through to the landing page.
Interchanging ads and audiences to identify the most beneficial pairings.
Adjusting the layout of the landing page and the length of the form fill to capture more conversions.
With these strategic optimizations, the social media ads saw consistent improvement over the run of the campaign.
Pro Tip: Learn how to optimize your social media campaigns with these tips!
Results
The Academic Evaluation campaign ran on social media from July 14-August 3, 2021. During that time, the ads themselves secured 116 leads through Facebook and Instagram. There were also 132 inquiries (people called the Huntington Learning Center call center or an specific Huntington Learning Center location) about the $79 Academic Evaluation offer.
Including the sales from people who purchased an Academic Evaluation and those that went on to purchase a full tutoring program, Huntington Learning Center saw an ROI of 327% as a result of this campaign.
The leads and new customers captured in this campaign will be added to future Huntington Learning Center marketing communications to potentially convert on key services multiple times.
And, Huntington Learning Center now has the benchmark data required to run more informed and strategic social media campaigns in the future.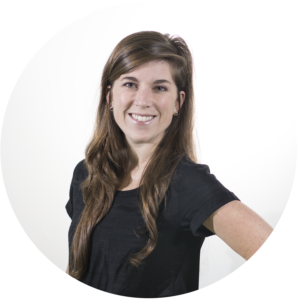 If you'd like to learn how you can use social media to grow your lead generation, please feel free to email me at ezinberg@3epr.com.