Emily Maupai Zinberg - 06/26/2020
How marketers respond and support our brand communities on social media during this time of unrest is critical. Read about the five things brands should be incorporating into their current social media strategy.
Over the last 16 years, it's been heavily debated whether social media is a hero or a villain. Platforms and environments that were established (mostly) with good intentions to create virtual connections have evolved to satisfy human wants, behavior patterns, and candidly, to fill the platforms' pockets.
In the wake of the COVID-19 pandemic and recent protests surrounding racial inequality, social media is being called upon to responsibly regulate content published and promoted across the platforms. In fact, many corporate advertisers are pulling ads from Facebook for the month of July joining the Stop Hate for Profit boycott.
As marketers, how we respond and support our brand communities on social media during this time of unrest is critical. Your audiences are looking to you for action and the moves you make can change views of your business and values.
The (Mis)Education of Social Media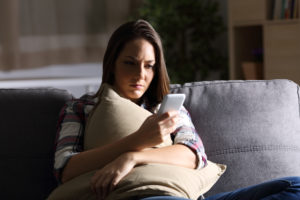 According to new study from Flixed, nearly one-in-six Americans now use YouTube as their primary platform for news about coronavirus, with Facebook and Twitter close behind. As many Americans continue to play it safe at home, they are faithfully tuned into their streaming devices for the latest news and updates.
However, it's clear that the dissemination of "news" on social media has been a little misleading. Like a terrible game of telephone, headlines splashed across the internet lack more and more facts with every new Share and Retweet. Whether it be related to coronavirus or the protests taking place all over the world, users are confused about what is reality.
According to this recent study, "56% of people who believe there's no hard evidence COVID-19 exists use Facebook to source their information, nearly three times higher than the 20% who believe otherwise."
The spread of false news can lead to dangerous situations and consequences. With our country in a state of crisis without any clear direction on how to find our way out of it, brands need to provide support and education to their audiences through social media.
What Companies Can Do to Provide Support Via Social Media
For many reasons, now might not be the right time to use your brand's social media platforms to talk about your products and services. Continuing to post content without recognizing the change in the world and the associated challenges people are facing can be viewed as insensitive.
But this doesn't mean you should go dark on your pages. Your audience needs you right now, and those brands that can successfully engage, support and satisfy their target audience in the midst of crisis, will see the reward of their efforts in the long-term.
Here are 5 things your company should work into their current social media strategy.
Listen
Listening and responding to your audience's needs will be the key to business success in the "new normal." Strategies based on older research or customer feedback may not resonate now. Make the investment in a social media listening or research tool to home in on your audience. What challenges are they talking about? What are their opinions of the current environment? What tools or services are they asking for to get through this time?
Beyond monitoring conversations about your brand, social media listening is also an excellent tool for:
Fueling your content creation strategy
Supporting your customer service team
Staying updated on your competitors
Brands that listen and respond to their target audience will retain the loyalty of their current customers and make more new, meaningful connections.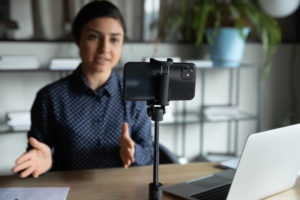 Stay Connected
Adapt your social media marketing strategy to incorporate the communication tools users have now become accustomed to using daily. While video chatting has been around for a long time, the forced reliance on these tools to connect with friends and family has made it more prevalent.
Brands are leveraging more dynamic social media advertising, webinars, Live chat tools, video content and promotions. These effective marketing tools will not only keep you virtually connected to your audience, but they will also keep them engaged.
Shifting your marketing dollars to accommodate the new communications landscape will help you:
Reach and engage your audience where they are spending more time.
Show support for your audience by adapting to maintain your relationship with them (especially those still formally quarantining).
Establish your brand as an active participant and industry leader within your space.
Compensate for offline marketing tactics you're unable to execute during this time.
Be Real.
As I've mentioned previously, transparency and authenticity are crucial in marketing to your target audience on social media, and now even more so. Social media users are tired of trying to distinguish the truth from fake news, and they are more sensitive due to our medical and political crisis.
In a time when businesses are all trying to make up for lost sales, it can be hard not to oversell your audience. Depending on your business, it may still be relevant to reinforce your brand or product messaging points to educate users but consider weaving in a more human element too.
Brands who can highlight their products while also demonstrating how they are giving back to their customers or communities in this time of crisis will see appreciation. Being a socially responsible brand is greatly increasing in value, and not only among the younger generations.
85 percent of Americans expect companies to help address racial inequality (up from 81% in 2018).
Striking this balance can be very tricky. For guidance on creating content that will be effective, but not offend, during this sensitive time read this blog post.
Learn and Be Prepared.
Most businesses were blindsided and hit very hard financially by the pandemic, and we have also seen specific brands fall from grace as a result of the protests, too. We hear many people say they wish they knew ahead of time so they could've been better prepared. Well, hindsight is 20/20 and we cannot change the past, but you can absolutely still prepare for the future.
Take the time to evaluate where your business was the weakest when crisis arrived and make the investment to remedy it. No one can really predict if another pandemic will come, but if it does, will your business survive again? Developing a thorough plan and protocol for future situations will help protect your business and your employees.
Pivotal moments are not the time to stay quiet or play it safe. It is important to be clear about who your brand is and how you want it to be viewed on social media. Anything in-between will be ineffective and will come through as inauthentic to social media users.
Work with your PR and marketing team to prepare social media responses for various situations now. They may need to be customized later, but they will help minimize the panic of scrambling to address it all in real-time. Brands who can confidently acknowledge and address sensitive conversations with well-thought out messaging will be able to weather the storm and be viewed as an industry leader.
Watch this video featuring our 3E PR team to learn more about responding to a crisis.
But, maybe you feel that taking a firm position in sensitive situations is not the right fit for your brand. At the very least, continue to monitor these conversations and consider how your audience is affected by them. Even if you are not chiming in, that doesn't mean that a user won't bring you into those discussions.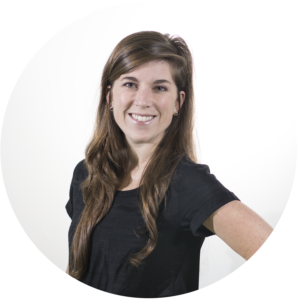 To learn how you can best prepare your brand and marketing strategy for re-opening, read this post from my colleague Patrick Brightman. And if you are looking for a partner to help you navigate this "new normal," feel free to send me an email, I'd be happy to talk with you about your social media challenges.