Patrick Brightman - 09/23/2019
Summary: Taking a different media relations approach for an online gambling client pays off with 100+ editorial placements on media websites with high Domain Authority (DA) in less than three months.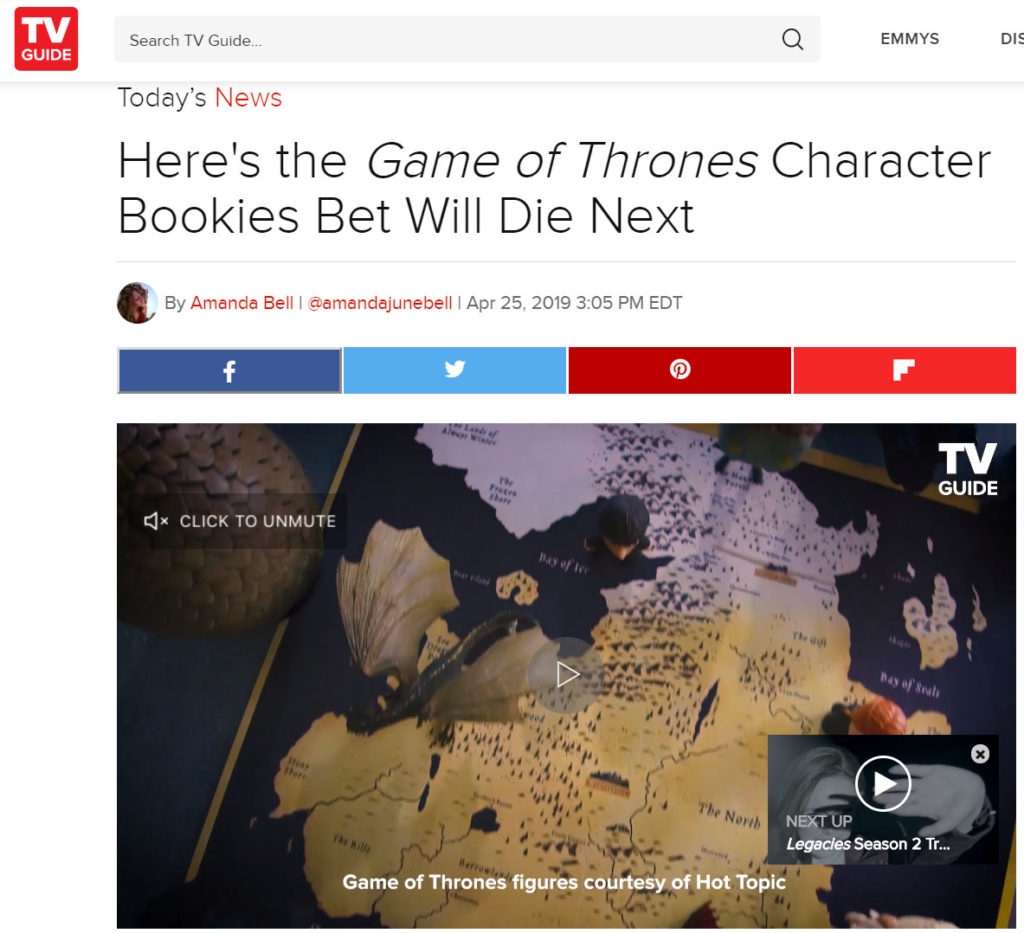 Successful public relations (PR) campaigns shouldn't be judged on if they generate the most editorial placements. Instead, the emphasis should be on securing prominent coverage in the most valuable outlets. In 2019, the definition of "valuable" is based on digital criteria as much as any other factor. That point was never proven more than for a campaign 3E Public Relations (3E PR) conducted for Better Collective.
The online betting company based in Europe had a simple – yet challenging – metric for the success of the PR program initiated to launch its US-bookies.com gambling education platform. It wasn't about securing coverage in betting media. It wasn't based on garnering as many clips in sports outlets as possible. The client wasn't even interested in broadcast or print of any kind.
Success was gauged by the number of online placements secured with backlinks to the US-bookies website. And not just any old placement would do. Those backlinks had to be on websites with a Domain Authority (DA) of 80 or higher. This coverage was part of the brand's overall search engine optimization (SEO) effort to increase organic rankings in search engine results pages (SERPs).
Traditional Approach Not a Safe Bet
Our research and initial outreach revealed that the standard approach would not be effective. Reporters who covered traditional sports and gambling had already established relationships with resources and experts based in the U.S. They weren't interested in another spokesperson or perspective. Plus, many of the outlets did not meet the DA threshold.
So, we took a new approach – one that focused on trending news topics with odds-related aspects. Again, relying on research, it became apparent that entertainment held the key to success, with politics playing a supporting role. Specifically, we leveraged the final season of Game of Thrones (GOT) and the upcoming theatrical release of Avengers: Endgame.
To give the campaign "legs," we also positioned the benefits of legalized betting on politics and entertainment, as they do in Europe. This angle was pitched to states who had passed online gambling laws, such as New Jersey and Pennsylvania, as well as states with pending legislation on the matter.
Investing in Pop Culture
We developed a media relations program that focused on those key areas:
GOT – In the weeks leading to the season premier, we crafted pitches based on the odds of which character would sit on the Iron Throne at the conclusion of the popular series. Subsequent weekly pitches provided updated odds on the future king (or queen), and prop bets that would interest editors.
Target media focused on entertainment editors and outlets. The approach was well received, as the media welcomed new angles for articles on the series. It also proved to be fertile ground, as no other betting website or experts had reached out to these reporters.
Avengers: Endgame – We took a similar approach with the summer release of the final installment of the popular series from Marvel Studios. A media pitch centering on who would be victorious and those that would be vanquished was crafted. It, too, was met with great interest by editors from entertainment and comic/graphic novel outlets.
Elections – The Democratic Party had plenty of candidates for its 2020 presidential nomination. There were also hotly contested elections in key areas throughout the country. We developed local pitches for those crucial spots, emphasizing those that had high DA media outlets.
Media Relations Approach Pays Off
Finding new media resources and betting angles proved to be the winning ticket. In the two months in which we pitched Game of Thrones and Avengers: Endgame, 107 placements with the requisite backlinks on designated media properties were secured. All told, 203 editorial mentions were garnered in that timespan. The remaining outlets did not meeting the backlink or DA criteria. Nonetheless, they still had branding and SEO value.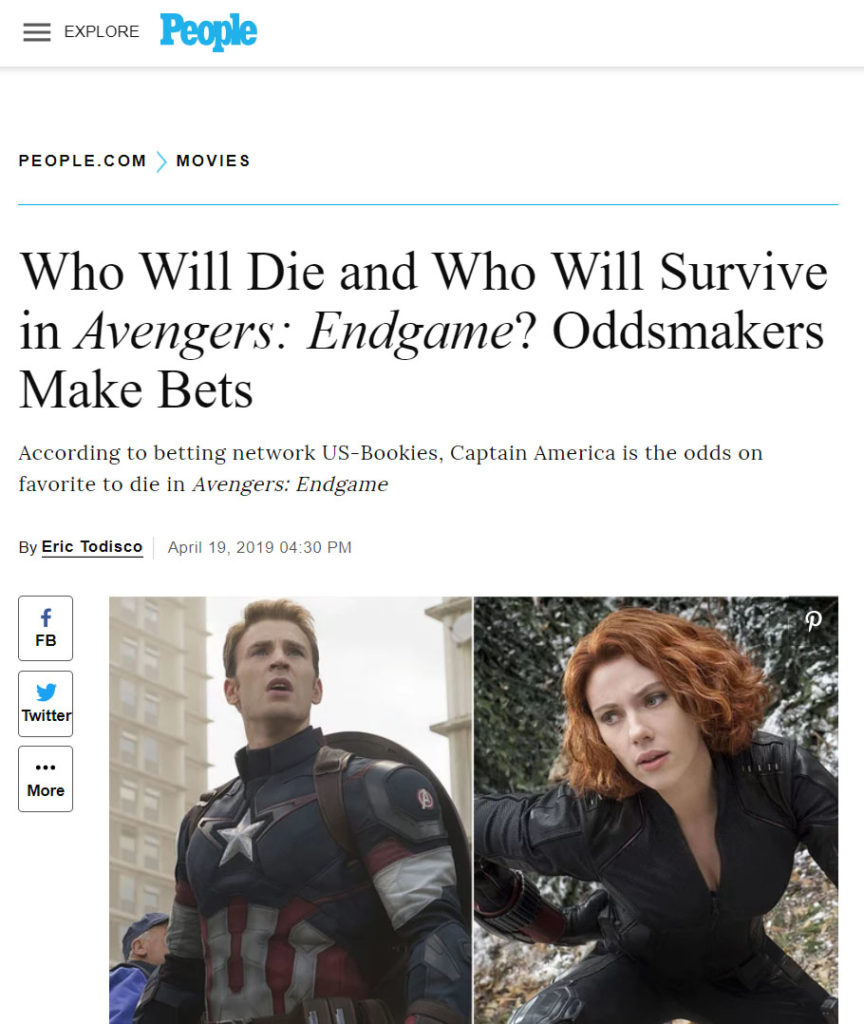 While less than 10 of the pickups were on the political odds, they were in key media that had an average DA of 90+. Additionally, they appeared in outlets who serve states that had legalized online gambling or had pending legislation on the matter. These media placements have potential long-term benefits for our client and us, as a result.
A key to the coverage was to forge relationships with editors whose articles were syndicated, including those writing for the USA Today network and TV Guide. Other high DA outlets included the New York Post, People, and Comicbook.com.
The campaign continues to generate editorial coverage with the required backlinks, even though the curtain has dropped on GOT and Avengers. The editorial relationships established have proven fruitful for other entertainment-oriented pitching. Media placements also are being consistently garnered based upon the Democratic debates. Overall, the DA of the US-Bookies website has risen by 45% since the implementation of the program.
A New PR Metric
Impressions and ad equivalency have been replaced by DA and driving website traffic. Despite the change in how to view PR value, the approach and creativity have not. To achieve the goals, it takes an understanding of how to develop a story and creating media opportunities based upon crafting appropriate pitches and having editorial relationships.
We have published a digital PR e-guide that outlines the strategies and approaches necessary to have public relations support digital marketing initiatives. I'm also available to discuss how we can help develop a program for your brand. Email me at: pbrightman@3epr.com.