Emily Maupai Zinberg - 05/23/2019
Facebook's new platform updates present users with more privacy and new ways to communicate with their friends, family and businesses. Get the latest on these Facebook, Instagram and WhatsApp updates and learn about new opportunities for your business to connect with its audience.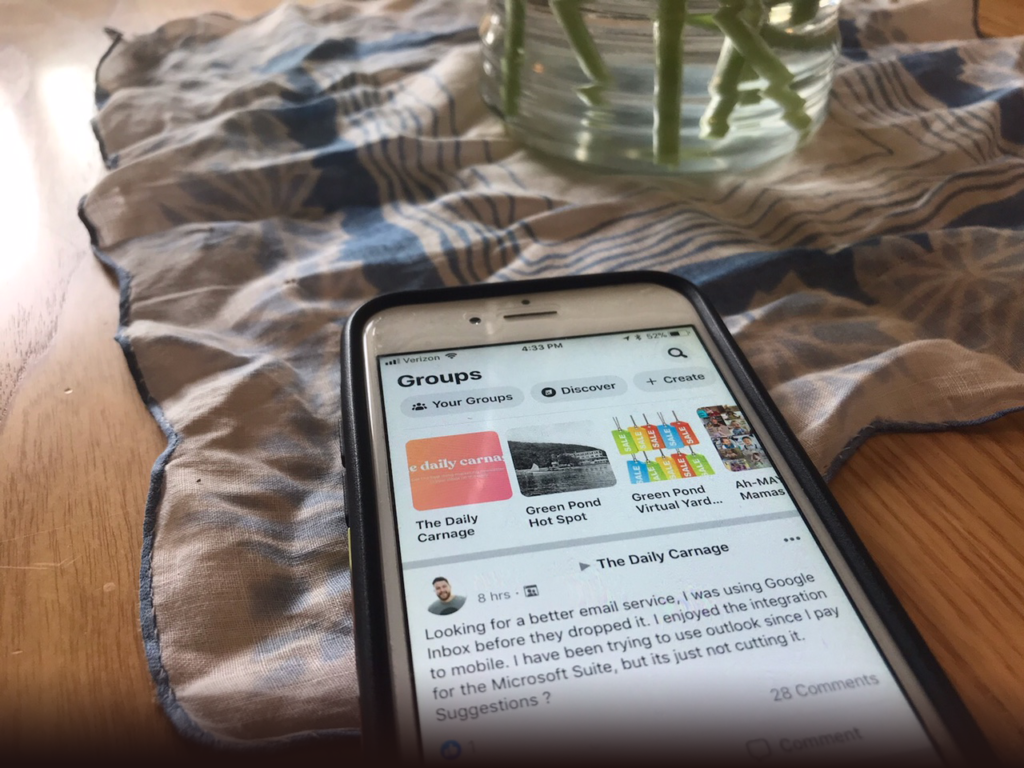 A few weeks ago, Facebook announced its fifth major revision (FB5) during its annual sales meeting signaling a shift in focus for the suite of platforms (Facebook, Instagram and WhatsApp) and a change in how users will interact with them.
Beyond a new look and feel for the platforms, FB5 announcements included a slew of feature updates and a fresh commitment to protecting users' privacy. While it's just another day in social media paradise for users, these changes signal some big differences in the way businesses should be communicating with their target audiences.
With a heavy focus on Groups, private messaging and shopping, it's time to re-evaluate your social media marketing strategies to ensure your current tactics align with the evolving landscape.
Hold the phone (the smart one). What does this all mean for your business? Read about on to learn about the big FB5 updates and new opportunities to connect with your audience.
Groups
More than 400 million people on Facebook belong to a group that they find meaningful.
Facebook Groups are not a new feature, but their foray into the spotlight indicates a few things to marketers about user preferences. While people on Facebook maintain their public profile persona, they are frequently looking to connect and converse on a smaller scale and in a more private way.
The "new look" presents a series of tabs at the top of the page, including front and center access to Groups. We can also see the "subtle" suggestion to the right encouraging further Group exploration in this video showcasing the new desktop layout.
Users will also be able to share a post to a Group right from the News Feed, and will be offered suggestions on Groups to participate in while exploring other areas of the platform, such as Marketplace, Watch, etc.  See an example in the mobile screenshot to the right.
Different types of Groups will now also have custom features that cater to their purpose.
Different communities have different needs, so we're introducing new features for different types of groups. Through new Health Support groups, members can post questions and share information without their name appearing on a post. Job groups will have a new template for employers to post openings, and easier ways for job seekers to message the employer and apply directly through Facebook. Gaming groups will get a new chat feature so members can create threads for different topics within the group. And because we know people use Facebook Live to sell things in Buy and Sell groups, we're exploring ways to let buyers easily ask questions and place orders without leaving the live broadcast.
If you haven't yet, consider how Groups can benefit your business or brand. Groups allow businesses to create smaller communities based around one topic. If your target audience has a shared interest surrounding your product or industry, creating a Group for them to connect with each other (and your brand) can bring powerful insights and results.
For example, a local camera shop could create a Group for its customers and photographers to exchange photography equipment tips or techniques and share their work. They could even encourage and arrange photography meetups at different local attractions or events.
This is a great reminder that it should ALWAYS be quality over quantity. Identify YOUR community, invite them into a more private setting, and nurture them through content and genuine conversation.
Ask the Pros: Need help brainstorming a potential Facebook Group for your business – give us a shout!
Messaging
As teased last year, Zuckerberg plans to merge the messaging infrastructures across Facebook, Instagram and WhatsApp to streamline private user conversations. The promises of a united, encrypted messaging platform address Facebook's past betrayals and privacy violations.  A "safe space" to discreetly chat – and watch videos– with friends and family with no worry the exchange will see the "light of Facebook."
If users prefer having more private conversations with their friends and family, it is likely that they also prefer connecting with businesses that way. We've already experienced the power of social media as a customer service tool. Social media managers poised for action when a user reaches out through Messenger or Chat to ask a question. What if…the business initiated the conversation first? Yes. Forward-thinking brands are already doing it.
Messenger ads and Sponsored InMails alike have already been touted as "hot" ad formats in 2019, but post FB5 launch they are now must-dos for social media marketing strategies. The new updates will now offer businesses lead generation templates in Ads Manager that can drive customers to a Q&A in Messenger to carry on a one-on-one conversation.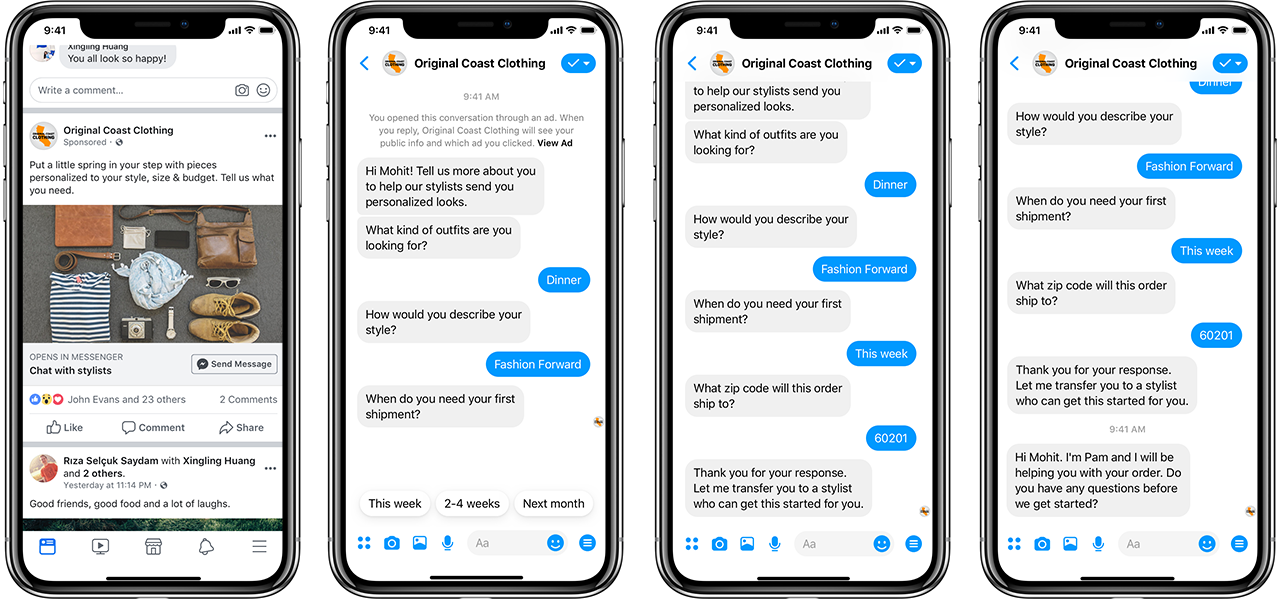 This new feature offers opportunities for businesses to learn more about their customers through authentic conversation, or to streamline the process of booking appointments for a service, such as hair appointment.
Pro Tip: As I mentioned in my blog post about 2019 social media trends, users are looking for a more transparent and authentic experience on social media. If you're looking to connect with them one-on-one, ditch the salesy vernacular in your messages. They already know you're selling, trust me.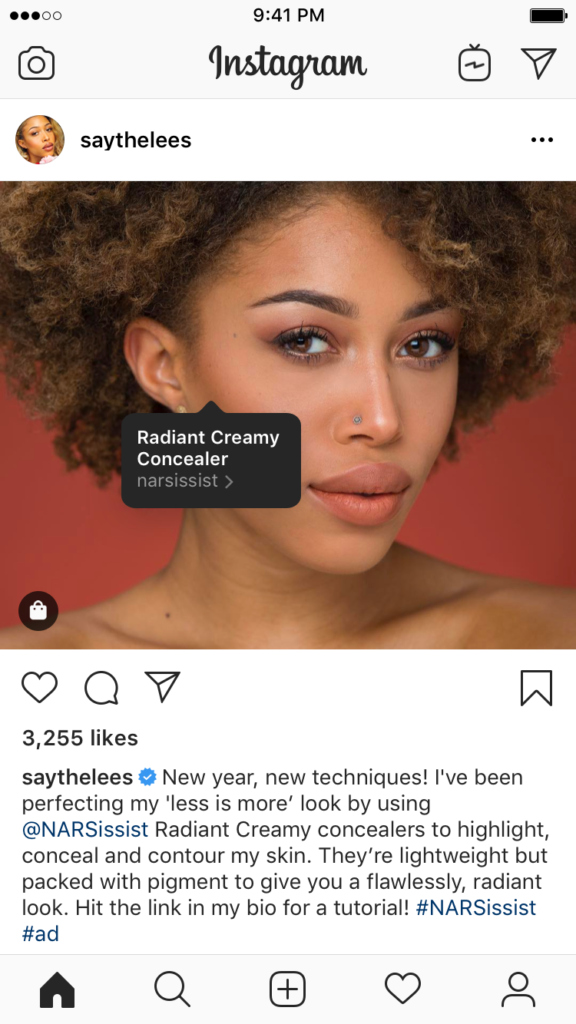 Shopping Shout Outs
If you're considering taking your business' e-commerce to the social media level – you're in luck! FB5 brings a wealth of new tools and features for users to shop, and businesses to sell.
Marketplace– Users will soon have the option to pay for their purchases directly on Facebook and ship Marketplace items to anywhere in the continental US. For sellers, this means getting in front of more customers with a higher chance of conversions, and a secure payment process. For shoppers, a better shopping experience that opens doors to purchasing items anywhere in the country.
WhatsApp– The social media sophomore (well, in comparison) has proven itself a great tool for connecting people and businesses. To enhance the customer shopping experience, users will soon be able to view a catalog within the app while chatting with a business. Businesses will be able to showcase their goods, and customers will more easily discover them.
Instagram– While businesses already have the option to apply for an Instagram storefront, the platform will now enable users to directly shop popular content from creators. Translation – if you haven't considered an influencer marketing program for your business, now is the time.  Partnering with the right influencer(s) can help expose your brand to a more captive and qualified audience.
Interested? Find out what type of influencer marketing program is a fit for your business here.
With the end of the second quarter upon us, you might feel like it's too late to adjust your 2019 social media strategy. But there is still plenty of time and a variety of ways to modify your tactics to satisfy your audiences' wants/needs and achieve your goals this year.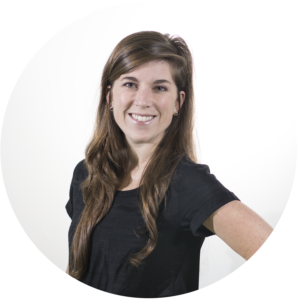 If you'd like to discuss updating your strategy to leverage Facebook's updates, feel free to shoot me an email at ezinberg@3epr.com!