Megan Redzia - 09/20/2019
There are five steps franchisors should take to build a franchise social media marketing strategy that aligns the needs and goals of the franchisee and franchisor. We'll tell you what they are in this blog post.
Implementing a social media marketing plan that moves the needle can be a challenge for ANY brand,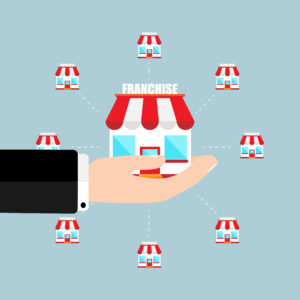 but for franchises, social media comes with a unique set of obstacles. Franchises brands often have hundreds or thousands of locations in various markets that are owned by franchisees. Although these locations all fall under the umbrella of the franchise corporation, they have different needs and challenges than the franchisor who owns the corporation.
The key to building a successful franchise social media marketing strategy is to align the needs and goals of the franchisee and franchisor. There are five steps franchisors should take to achieve this cohesiveness in a social media plan. Let's look at what they are.
Set Franchise Social Media Goals 
If you don't start by setting expectations for the franchisor and franchisees, you're both bound to be disappointed by the results. Franchisor goals should focus on the corporation's overall presence – both the brand pages and the location pages. Determine which KPIs you want to measure to gauge success. Not only will this help to evaluate the ROI of the program, but it will guide the strategy that needs to be implemented. For example, if engagement (the number of likes, shares, and comments that your social updates receive) is your primary KPI, your strategy should have a focus on developing high-quality multimedia content.
Franchisee goals on the other hand should concentrate on individual goals for the locations. Are they expected to generate a certain number of followers? Do they need to maintain a specific content frequency? Make sure to take into consideration any regional factors that may impact a specific location on social media.
Decide Who Will Be Responsible for Social Media 
Developing a plan for who will manage social media will likely depend on your organizations' size. If you have a large internal marketing team with social media expertise, you should be able to handle the corporate franchise presence on your own. However, if you are a small and mighty corporate team, you might want to consider looking for a social media agency to spearhead your strategy. Social media can be a 24/7 job and getting the greatest return on your time requires multiple people dedicated to nurturing your presence.
If your franchise concept is just starting to grow, either your internal marketing team or social media agency might want to handle the franchise location pages. At 3E Public Relations, we use social media management tools with scheduling abilities to post content across multiple accounts on a variety of channels. This approach can help you save a lot of time managing your franchise's concept, while also ensuring you maintain consistency and frequency. If your franchise already has thousands of locations, you might want to consider requiring your franchise owners or their store managers to manage their own pages. You can still publish brand content on their pages or provide them with monthly content calendars to use.
Develop Franchise Social Media Guidelines 
If your franchise was investing in a national TV campaign, would you want the spot that ran in the Northeast to look drastically different than what airs in the Southwest? Aside from some localization, the answer is no. So why should your social media strategy be any different? Ensuring you have a consistent brand identity on ALL your social media properties begins with social media guidelines. Your franchise logo, colors and imagery preferences should be included in the guidelines.
It's also important to set the tone of your content for both the corporate franchise and location pages, which should be determined by a combination of your brand identity and target audience. Will you be more professional, or will you have a more conversational tone that uses humor and emojis? ?. If franchisees or store managers will be responsible for their location pages, you should also include guidelines on user engagement. What is the protocol for addressing positive and negative comments? How about reviews?
Establish a Content Plan 
By now, we all know it's king, but content can be one of the most challenging aspects to implementing an effective social media marketing plan. Your content strategy should be based on the types of content that will best communicate your brand messages, plus what will engage your audience. To understand the later, we start most of our social media strategies at 3E Public Relations with a comprehensive social media listening audit that analyzes:
What is your target audience posting about on social media?
What content is your audience interacting with?
What influencers and trending topics is our audience engaging with?
Is your audience saying anything about your brand or products?
Is your competition posting anything that is engaging your audience?
The data gathered in the audit allows us to develop an informed content strategy and helps avoid allocating resources to developing ineffective content. It's important to keep in mind that although the franchise organization may be providing a certain number of posts all locations can use per month, each location should be developing content unique to their store, customers and the area. For example, unique promotions, special celebrations, involvement in community events and notable customers should be highlighted.
Monitor & Measure 
I can't emphasize enough the importance of having someone at the corporate franchise level or at an agency partner who monitors the social media pages for franchise locations. Franchisees have a million things to take care of every day, so social media may not always end up on the top of the priority list. This can often lead to pages that aren't updated, old cover imagery or profile pictures, unanswered negative reviews and missed engagement opportunities. These issues can be avoided – or at least addressed promptly – if you have someone dedicated to ensuring franchisees are following your social media guidelines.
You should also be evaluating the performance of your social media strategy on a monthly basis. Make sure you are measuring how results are stacking up to the KPIs you set in step 1 to determine if your strategy is delivering ROI. Although each platform has some reporting capabilities, using a social media management solution such as Sprout Social, Sysomos or Hootsuite is the easiest way to look at the results of your program across the board.
Developing a social media strategy for a multi-location franchise system may see impossible, but by following these steps you can implement a program that addresses the goals of the franchisor and franchisees, while reaching your target audience. To discuss how social media can move the needle for your franchise brand, send me an email at mredzia@3epr.com. If you want to learn about how your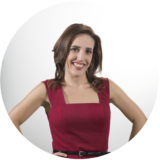 social media goals can fit within an overall centralized franchise marketing plan, download our e-guide.