Amy Stern - 02/06/2019
Even though the broadcast landscape is becoming more challenging due to P2P, an experienced media relations pro can secure placements without additional fees.
A common question we receive from companies that have partnered with us as their public relations firm, or those considering doing so, is, "Can you get me (or my product) on TV?" As a public relations expert with 20+ years of experience securing countless broadcast segments on behalf of my clients, my answer is as one might expect, "Well that depends…"
While pay-to-play opportunities (P2P) are more ubiquitous than ever, there are still opportunities for companies, brands and their spokesperson to secure broadcast media opportunities without incurring an out-of-pocket media fee. In this blog post, we'll look at several ways to accomplish garnering broadcast media coverage.
Leverage the Credibility of a Spokesperson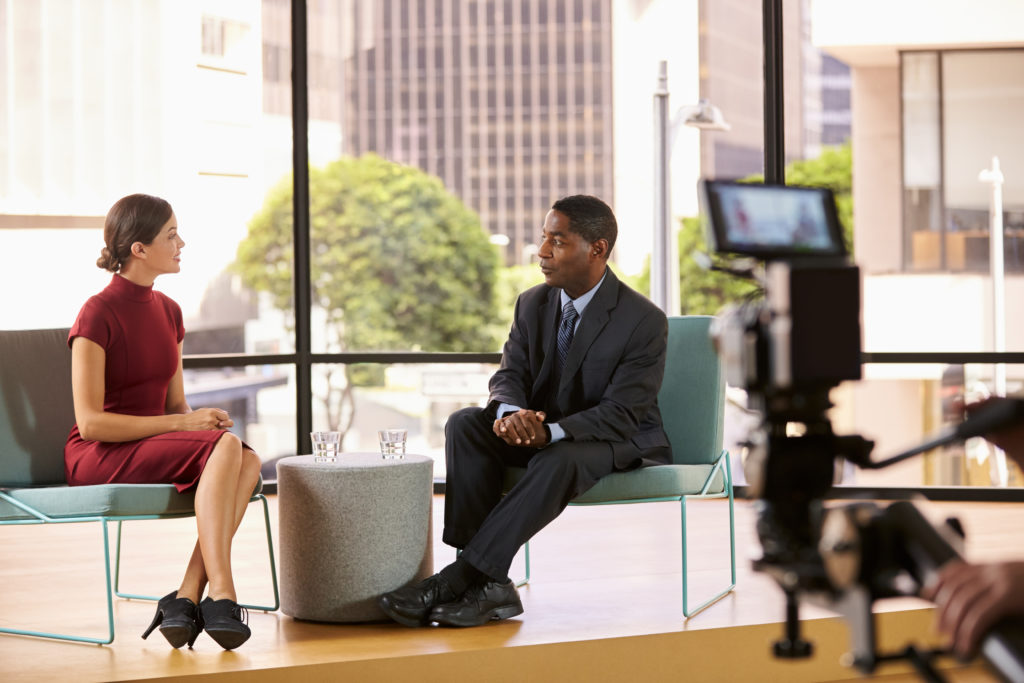 All media outlets are faced with the same challenge, an ongoing necessity to deliver valuable content to their viewers. As a result, if you have access to an expert, there is importance in what he or she has to say about industry trends, breaking news, and of course, new products entering the category. As a publicist with clients across multiple industries that include CPG, healthcare, and higher education to name a few, I understand the importance of having the answer to the all-important question, "What insight does this individual have to offer?"
For example, we secured our client, an orthopedic surgeon, on multiple broadcast outlets discussing innovations in treating chronic back pain. We were successful in booking him because he had a variety of assets we could leverage: degrees from several nationally recognized universities, board certification in spinal injuries and surgery, and a warm, friendly bedside manner that conveyed he was "someone to trust." It's important to think about what assets your expert has to offer—a recently published book, an upcoming speaking engagement on a topic of universal interest (such as back pain), or solution to a common problem.
A successful public relations professional is one that puts him or herself in the shoes of the show producer and thinks about what valuable information the client can impart to the story. For example, a recent court case put a specific aspect of the pharmaceutical industry under investigation. We saw this as an opportunity to offer a senior executive at a specialty pharmaceutical client as an industry expert who could explain the issues in layman's terms and offer insights about how the news might impact individual medical decisions. (Note: In cases where a client is not as articulate or engaging as might be needed for TV appearances, especially for a national broadcast outlet, the agency can usually provide media training to be sure he/she is up to the task.)
There may be P2P opportunities worth exploring for spokespeople as well. For example, the same orthopedic surgeon discussed earlier was invited to co-host a weekly sports radio program hosted by a retired NFL player that featured a recap of the local team's recent game. Our client would have the ability to promote his medical expertise in conversation with a pro sports legend, as well as offer commentary about the home team's sports injuries and how to treat them. We negotiated and secured a sponsorship commitment with the station that elevated our clients' brand, especially given that it came with multiple promotions touting the benefits of his private practice.
Get on the Radar of Guest Contributors
A guest contributor is an individual with a particular expertise that curates products for the viewers at home, appearing with regularity on a specific show. Many nationally broadcast programs have contributors that are experts in specific industries. For example, nutritionist Joy Bauer is a contributor to the Today Show, and while not all her segments feature food brands, she often recommends "healthy snacks" or "make-ahead breakfasts for those on the go." The Today Show also has beauty and style experts who often share "insider" tips and new-found discoveries with viewers. In addition to industry experts as contributors, publications often feature their editors as on-air experts.
A savvy publicist will have personal relationships with regular contributors at national and regional morning shows to successfully get your products in the hands of the experts. This is a critical skill as there are often specific instructions as to how and where to ship samples and with prior permission required.
Enter Industry Awards
All industries have awards. For example, the Specialty Food Association (SFA) produces the annual SOFI Awards which recognizes excellence in specialty food products across 28 categories, including best chocolates, cheeses and a host of other culinary delights. The organization also bestows leadership awards honoring influential and innovative entrepreneurs, with the SFA's Hall of Fame recognizing industry pioneers whose impact has had a lasting impact on the industry.
In addition to industry associations, many publications (both print and digital) offer awards which can be leveraged to garner broadcast coverage. These opportunities are generally editorial in nature, with no fee required.
Partner with Book Authors
In most cases, publishing a book lends credibility to a potential on-air expert. As a restaurateur, publishing your most requested recipes or a compendium of holiday favorites is one way to entice producers. In fact, cookbook authors lend themselves to frequent guest segments as cooking features endless visual opportunities for television and online. In addition, beyond the holidays, Americans can always find a reason for discussing food. Tie the conversation to current trends, like gluten-free or "10 Ways to Use Jackfruit" and producers will likely be "eating out of your hand" (pardon the pun).
If you or your company doesn't have a book author to leverage, it might make sense to partner with one. This was the approach we took for our client – the largest kosher food manufacturer in America. We learned that a major food historian, with a lengthy list of academic credentials and affiliated with a major museum, released a book about the kosher food industry, we suggested the opportunity for the author to collaborate with our client. By leveraging the author's knowledge of kosher food laws and the release of his new book, we were able to book him on multiple broadcast outlets.
His expertise was of particular interest to PBS. After securing a segment in conjunction with the upcoming Passover holiday, we were subsequently able to offer the producer access to our client's manufacturing facility which brought the book to life before viewers' eyes. The win-win was additional exposure for the author and his book, while simultaneously promoting the history and heritage of our client's brand, both as a pioneer in kosher food manufacturing and one that had continued relevance for today's contemporary consumer.
Offer an Audience Giveaway
Another way to get your product on TV without a sponsorship fee is to provide an in-kind donation in the form of an audience giveaway. Before you panic and start thinking you might be required to give everyone in the audience a brand-new car, be aware that your product might be required to meet a minimum dollar value in order to be considered. That said, programs with a live studio audience are always looking for ways to engage, both those in-studio and the viewers at home. This is where an experienced publicist can help, crafting a creative and timely giveaway tied to the host's special interests or pet charity.
Reach Multiple Markets with Satellite Media Tours (SMTs)
One cost effective way to ensure broadcast placement is via a satellite media tour. The benefits of an SMT are its ability to communicate key messaging across 25-30 markets without requiring your spokesperson to travel to multiple markets to do so. Using satellite technology, a single spokesperson can connect with multiple broadcast markets from a single location. The designated spokesperson presents an array of products around a theme, for example, Wellness Goals for the New Year, Back to School Nutrition, or Tech Tools for Everyday Living. While the format requires brands to share the stage with others (generally 3-4 in total), a good producer will try to keep direct competitors at bay.
In addition to covering multiple markets across the US, an SMT means you don't have to hire a dedicated brand spokesperson, often saving big talent fees – the cost of production includes the talent. Clients should be mindful that while SMTs allow promotional content, the messaging still needs to be tasteful and educational. In addition, clients should be aware that smaller, local market affiliates are frequent participants, but major DMAs like NYC, LA, Chicago and Boston, generally are not.
In summary, broadcast placements can be secured without P2P, but require exclusive content, creativity and co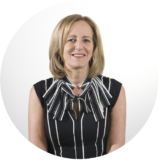 nnections. For additional insight, email me to schedule a private consultation today: Astern@3epr.com.