Lee Groeger - 06/18/2019
Winning an award is a huge boon for your brand, but it's what you do with the news of your award-winning product that really drives its impact.
You are reading this, so there's a pretty good chance you've either won a sofi™ Award (if so, congratulations!) or you plan to win in the future and want to learn how to leverage your award. Or maybe you just want to know who won this year's awards. In any case, you're in the right place!
Using the right blend of public relations, social media, content development and other marketing ingredients creates the recipe you'll need to successfully use your award as a foundation piece for long-term success.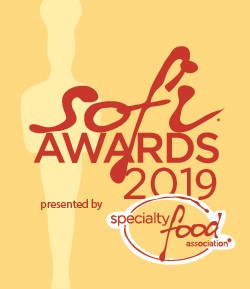 The Specialty Food Association's sofi™ Awards have been paying homage to praiseworthy specialty food brands for 47 years. Whether you win gold, silver, bronze, "Best New Product" or the coveted "Product of the Year," you've got more than just bragging rights in your arsenal. Honorees—chosen through a blind tasting process—benefit from a halo effect that carries with it the potential for exposure to leagues of food-buyers industry-wide. That will only take you so far, though, unaided by strategic promotional efforts. It's what you do with the news of your award-winning product that really drives its impact.
Having attended the  Summer Fancy Food Show annually for the better part of a decade, I've come across many-a-brand with amazing products, beautiful packaging, dynamic leaders, and much more to offer, but they don't have the bandwidth or expertise to promote all of these wonderful facets. This is especially common among newer and smaller companies, who have to wear at least a few hats, if not all of them. At 3E PR, it's our job to help our clients recognize where their value lies and leverage that appropriately. Communicating what makes a brand valuable—such as earning a sofi™ Award—can be manifested in many ways. Here's what you need to know, and do, to make it count.
Carpe diem. As a sofi™ Award winner, you receive a whole list of benefits, which you can read about here, including but not limited to a shiny new trophy (hashtag #sofitrophy, am I right?), exclusive use of the sofi™ logo, special features on Specialtyfood.com and in Specialty Food Magazine, an exclusive meet-and-greet event with industry buyers and key press, and inclusion in a special display at both the Summer and Winter Fancy Food Shows. Familiarizing yourself with, and taking advantage of, the opportunities that accompany your award is a huge part of doing your due diligence, but remember, you must be your own best advocate, which means proactively building on that momentum in a manner that best suits your business objectives.
Seal it with a…seal! Associating your brand with an award from a respected industry institution conveys quality, innovation and potential. As a sofi™ Award winner, you are provided exclusive use of the logo. Make sure you get that logo in whatever file sizes and types are available, then plaster it all over the place! On your website, in your email signature, on your social media pages, in print and email marketing—you get the idea.
Hold court. While the feeling of receiving an award is rewarding no matter what, it won't move the needle if one knows you won it. Press coverage is an excellent vehicle to communicate that news, but you must know how to properly interface with media. It's important to make sure the information you're communicating to any press is comprehensive, informative and appropriate for their respective audience. In the vast and sometimes mystifying multimedia world we live in, this can be overwhelming to navigate, which is a major reason many of our clients bring us on board. Always keep in mind that the media's objective is to deliver news of value to their audience, so be sure the shoe fits!
Social[w]ize. A brand's social media pages serve as so much more than they did even just a few short years ago. They are the hub of customer service, advertising, marketing, public relations, and more components that drive awareness and trial. In many cases, these pages are leading traffic referral sources to your website, which can be hugely impactful, particularly for brands that sell direct. With so much potential for visibility among existing followers and new eyeballs, it's crucial to be prepared. Communicate a clear brand identity across all platforms, plan out your content, pay attention to how people are engaging, be responsive, and roll with the punches!
Get your peacock on. This may seem obvious, but touting brand and product awards at your booth or table at industry events is a must. The Specialty Food Association does provide a small sign winners can place on their tables at the Summer Fancy Food Show; however, they do suggest winners create and display their own signage to bring more attention to it (and so do we!). Between creative production and show fees, signage and displays can get pricey—at some shows, even springing for a garbage sets you back a pretty penny. My point is that decisions about event collateral should support the goal of making an impact, but it's possible to do so cost-effectively. The good news here is that it's usually pretty easy to incorporate an award seal into any number of promotional materials.
Prepare for next year. The sofi™ Awards are open only to members of the Specialty Food Association; however, the awards program operates independent from the Fancy Food Shows, so you do not need to be an exhibitor to win. Check the rules for member and product eligibility. Entries for next year's awards will be accepted beginning February 1, 2020. Click here to see all 32 categories and winners from 2019 and years past.
Awards have legs that can take you well beyond a trophy case. They can help you attract customers, retailers, press, and employees who seek out and recognize excellence. So, show them how excellent you are.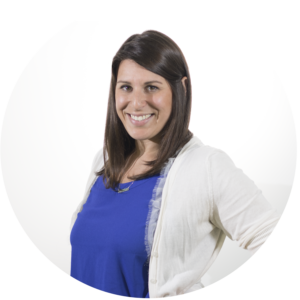 If you're in need of guidance, support, or just ready to elevate your brand's game, we're your resource for PR, social media, and content development. See what we've done, and what we do for the brands we work with in our food brand success stories and feel free to email me to start a conversation any time.
For anyone thinking about attending the Summer Fancy Food Show to see what it's all about, do it! It's great research if you're considering exhibiting in the future, and honestly, what's not to love? It's a giant building full of delicious, innovative, specialty food…and lots of samples. The 2019 Summer Fancy Food Show takes place at the Javits Center in New York City from June 23- 25.