Amy Stern - 10/23/2020
When it comes to marketing strategies, public relations remains one of the most cost effective-methods to achieving brand awareness, third party credibility and thought leadership. Check out these proven tactics for securing media placement now.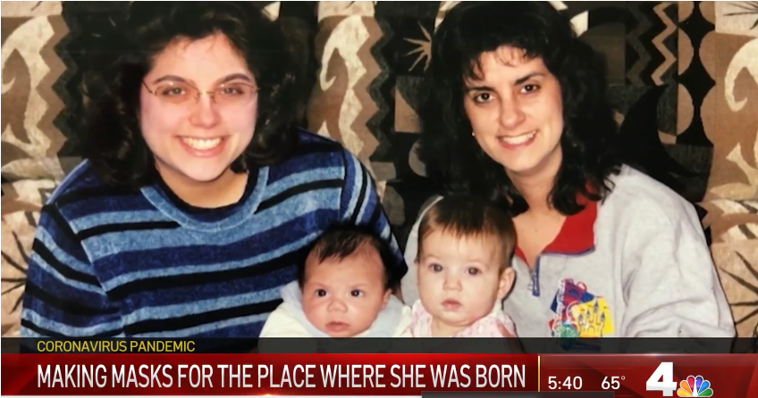 Amid the coronavirus pandemic, it's commonplace to be questioning your marketing strategy as well as a host of other corporate initiatives. However, securing media coverage through a public relations strategy remains a critical element to keeping your brand top-of-mind and staying connected to your target audience. Securing coverage may seem elusive in the current media environment, but with these insights from our public relations experts, you can land key placements that advance your marketing goals, navigating the turbulence of the pandemic until we reach calmer seas.
Be Relevant
More important than where your brand is disseminating its message, is what it is saying. Ask yourself, "Is my message relevant now?" There are multiple conversations happening right now, from the pandemic and personal health to politics, economic unrest, racial inequality, financial uncertainty, unemployment and more. Does your message relate to any of these current news trends? If not, how can you tailor your existing message to address them?
Remember too that consumer behavior has changed. So many Americans are working from home while juggling additional responsibilities like remote learning, the return of grown children, senior family members enduring separation, and more. The pandemic has also had an exponential impact on consumer shopping patterns as they've tried to concurrently address concerns about physical and mental health. Where can you connect to this conversation?
Another factor impacting relevancy of your message: reporters, editors and producers are trying to operate with less resources as they work overtime to continue delivering impactful content. Help them to connect the dots between what your message is and why their audience should care. If it's not a concept that's digested quickly, your story will likely be cast aside for one that resonates instantly.
For more insight on the value of relevancy, check out my recent radio interview with veteran business reporter, Joe Connolly, of CBS News Radio 880 here.
Offer a Solution
As the pandemic continues, anxiety remains high among most Americans, so companies that are seeing success are those that can provide a solution. Repositioning existing brand messaging in a way that solves a problem will likely increase your sales, but can also expand your media opportunities. Media professionals, like their audiences, are tired of the negative news cycle and looking for ways to inspire positivity during the pandemic.
For example, a local news story that took flight for one of our hospital clients and was shared well beyond local markets highlighted the collaborative efforts of the hospital's OB-GYN and the patient she delivered 20 years previous. Now a college senior, the patient turned to the doctor as a source for frequently discarded sterile fabric that could be repurposed to create masks during the PPE shortage facing so many hospitals. The story increased awareness for the New Jersey hospital, not just in the local market, but regionally, by showcasing the personal relationships and bonds created between patient and physician, some that last a lifetime. This was a story that that not only advanced the hospital's mission to be known as an institution putting humanity on par with medical excellence, but distinguished it from key competitors in the marketplace.
 Promote Key Thought Leaders
In addition to traditional media outlets, consider new opportunities where you can connect thought leaders to target audiences. Here are some suggestions:
OpEds – provide the opportunity to spotlight key thought leaders and because they deliver opinions on the news from a personal perspective, they allow audiences to secure a more intimate connection with those in the Corner Office. OpEds let you create copy in a way that offers freedom of expression, something that is often limited by traditional media interviews.
Blogs – deliver information that your target audience is searching for, and position you as an expert as well as a problem solver. In addition to crafting blog content for your own website, look for opportunities to gain share of voice as a guest blogger on other sites that align with key values. These new platforms are places where you can not only engage with current customers but also have the potential to reach new audiences, as well.
Podcasts – have a very loyal and targeted listener base so they are wonderful resources that often lie untapped, but should be moved higher up the food chain of marketing opportunities.
Newsletters – are a great tool to reinforce your brand while connecting with existing and potential customers. Weekly contact via email can convey brand updates, new product information, as well as other news, such as strategic partnerships and philanthropic endeavors.
Bylined articles – offer senior management increased share of voice that advances their reputation as key thought leaders. Public relations professionals are key to vetting and securing these opportunities for bylined content that give their clients new ways to share information and connect with constituents. The value of a bylined article was experienced first-hand by our pharmaceutical client who was seeking to gain market share from a competitor with an existing 80% of the market. A virtual unknown, our client who was a start-up entering a very specialized category, was besieged by news outlets seeking his perspective, after his expertise and industry experience were reflected in the previous editorial content.
Advance Advocacy
As consumers continue to align with brands that mirror their values, there's no time like the present to amplify brand advocacy. Organizations and their leadership that exhibit corporate social responsibility in the areas of sustainability, gender equality and other socially conscious arenas, can benefit by attracting new members to their communities. If you don't have a corporate social responsibility initiative, the culture during the pandemic is a great time to create one. That said, it's important that initiatives are carefully and thoughtfully executed to be sure they reflect authenticity with the ability to translate to long-term commitments.  To better understand how corporate social responsibility can be executed effectively, read this article.
Time it Right
Remember that the timing of your message is just as important as the message itself. Monitoring breaking news is critical in this environment. Delaying an announcement or the launch of new campaign, even by a day or two, can make the difference between success and failure. So, adopt a culture of flexibility, it will continue to serve you well.
For more examples about how to approach public relations in a Pandemic, check out our recent webinar and If you're interested in discussing specific marketing challenges, contact me to schedule a free 30-minute Zoom chat at Astern@3epr.com