Megan Redzia - 01/15/2021
Is your social media marketing strategy not moving the needle? You may be falling into some common pitfalls. Don't worry - they are easy to avoid. Here are the top 10 social media marketing mistakes we see and what you should do instead.
Despite the unprecedented crackdown social media companies are undergoing in the wake of the recent attack on the U.S. Capitol, social media is here to stay. We hope 2021 will bring better control over the content on social media, but its popularity will remain, making it a necessary part of your overall marketing strategy. We want to help you make the most of your social media program this year by sharing some common social media marketing mistakes to avoid.
Often, we hear from brands who are investing a lot of time and resources into their social media but are not happy with the results they are achieving. Reaching your target audience and getting them to take your desired action is challenging today. Small mistakes can significantly reduce the effectiveness of your strategy and in some cases, can cause long-term damage.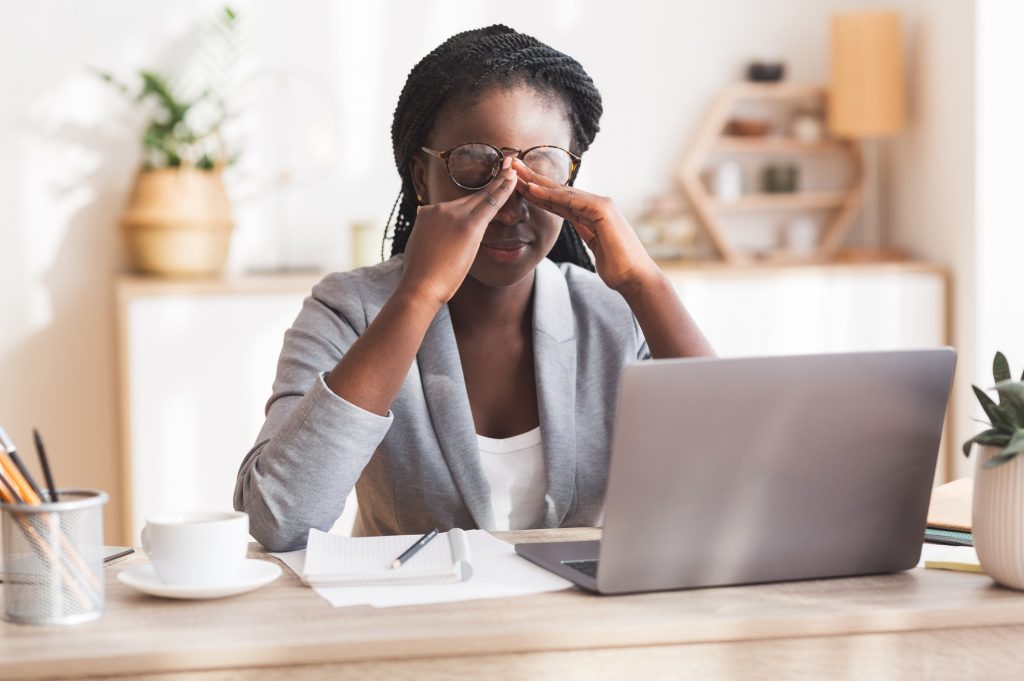 Social Media Marketing Mistakes
So, what are the most common social media pitfalls? Here are the top 10 social media marketing mistakes and what you should do to avoid them.
Not Defining Objectives
When a prospect comes to us looking for recommendations to improve their social media program, there's no doubt our first question will be: "What are your social media objectives?" Without clearly defined social media goals, it's impossible to develop a strategy that will propel your business forward – especially if your budget isn't unlimited budget.
Your objectives for social media should be aligned with your overarching business goals, measurable, time-specific and realistic. For more tips on identifying your business' objectives from the start to keep your social media strategy and tactics on-target this year, read this blog from my colleague: How Setting Social Media Marketing Objectives Leads to Success.
Focusing on Follower Counts
No brand wants to have only 100 followers on Instagram, but when it comes to your social media audience, it truly is about quality over quantity. It's easy to look at a competitor and assume they are being more successful on social media because their follower count is 40% higher. However, a large following doesn't mean the audience is engaged or even seeing their content! Growing your following important, but don't lose sight of how critical it is to create original content those fans will want to interact with on a regular basis.
Failing to Engage
Social media is all about two-way dialogue. You can't sit back and pat yourself on the back for putting out a good post. Even though we know how much time that takes 😉. Your team needs a plan to monitor and respond to comments and reviews – both good and bad. Showing there is a human behind your social media pages will go a LONG way in building trust and loyalty with your audience.
Making sure you have an engagement plan is particularly important in times of crisis. We've seen negative situations escalate very quickly if they aren't promptly addressed on social media. And conversely, we've seen negative experiences turn into opportunities if the brand handles the response well. Determine who is responsible for monitoring your social media pages, what tools and dashboards they will use to do so, and who they should reach out to for any needed approvals.
Stretching Yourself Thin Across Too Many Platforms
New social media platforms pop up every day and it's easy to want to jump on the bandwagon. However, most brands do not need a social media presence on EVERY platform. The key to social media success is putting time and effort into the platforms that are going to be successful at reaching and engaging your target audience.
To make sure we're building a social media strategy on the platforms that are going to have the greatest ROI for your company, we start all our programs with a comprehensive social media audit. Learn how an audit sets a roadmap for a successful social media strategy by providing an objective view of your brand's strengths, weaknesses and opportunities in my previous blog post.
Relying on Organic Growth and Reach
Organic reach on almost all social media networks is diminishing. Paid social advertising helps to get all the great content you're spending time developing in front of your audience without relying on the constantly changing platform algorithms. In addition, if you're looking for fast results and customer conversions from social media, a paid strategy is a necessity.
There are a variety of cost-effective social media advertising options that can achieve your objectives and fit within your overall marketing budget. Conducting a social media audit like I mentioned earlier, will allow you to develop a strategy that spends your social media advertising budget wisely to get the greatest return.
Being Tone Deaf
I'm sure we've all seen our fair share of cringe-worthy social media posts lately. This was a common social media marketing mistake seen in 2020. The world is upside down right now and it's critical that brands pay attention to what is going on in the world and adjust their strategy accordingly. Providing your audience with the support and content they need right now will help to foster trust and loyalty. For tips on re-thinking your social media strategy during the pandemic, click here.
Using Hashtags to Use Hashtags
Yes, there are hashtags for #NationalPancakeDay and #PuppyDay, but are they relevant for your brand? Using hashtags is proven to result in better-performing social media posts, but it's important to use hashtags that your audience is following. When you're developing content, research hashtags you're considering incorporating on each platform to make sure they are  being used and that the content associated with it is relevant. For more tips on properly using hashtags, read this blog post.
Being Overly Promotional
It's very easy to turn people off and even lose followers by being too promotional. Yes, you need to highlight your products and services on social media, but it's important to strike a balance between promotional content and delivering value to your audience. Focus on building an online relationship with your audience by giving them the content they crave. They'll return the favor in the form of engagement 😉.
A nationwide tutoring franchise turned to us when the pandemic hit to develop a social media strategy that would increase engagement among its target audience to ultimately drive inquiries for online and in-center programs. Our content development program has focused on speaking to the pain points parents are experiencing due to COVID-19 – remote learning, hybrid schedules, the work and school juggling act, decreased student performance, and confusion over standardized testing. By providing parents with the support and content they need during this challenging time, the brand is experiencing a significant increase in engagement across all channels. In fact, their average engagement rate per profile was 13.3% higher than their top competitor in Q4 2020.
Using Poor Quality Visuals
If you visit a business's page – or see one of their sponsored posts in your feed – and the imagery or video quality is poor, how likely are you to just move on? You have a very small window of opportunity to catch your target audience's attention on social media, so you can't afford to have bad visuals. Social media design needs to be at the forefront of your strategy. Make sure you have someone in-house or an agency partner who specializes in visual content.
Trying to Do it All Yourself
It can be very challenging for one person to take on an entire social media strategy – and make it successful. There is no autopilot for social media. It takes time, resources and specific skills. If your brand wants to harness the full power of social media, you will need a dedicated team in-house or an agency partner.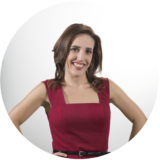 If you think your brand is making some of these social media mistakes, reach out to me to talk through your challenges. You can send me an email at mredzia@3epr.com.