Michael Calia - 10/28/2020
Properly using hashtags in your social media marketing strategy drives more people to interact with your content, further expanding your brand presence.
If your social media strategy doesn't involve utilizing hashtags, then it's probably not a good social media strategy. Properly using hashtags is proven to result in better-performing social media posts. In fact, Instagram posts with at least one relevant hashtag generate more engagement than posts that don't include any. And as I've explained in a previous blog post, increased interaction causes more people to see your posts, further expanding your brand's reach. So, if you're not using hashtags correctly, your overall social media strategy will fail to reach its true potential.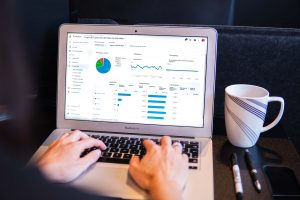 But truly optimizing your social media content with effective hashtag use isn't always so simple. Here are a few tips to keep in mind when including them in your posts.
Make Sure People Are Using Them
The whole point of hashtags involves reaching people within your target audience who are also using or following them. If certain hashtags are commonly used, they're more likely to help your content reach a quality audience. It's always good to do a quick search on each platform to see what content is associated with a given hashtag. If you see that a hashtag hasn't been used in over a year, it likely means that it won't help you achieve your social media objectives. It's not that an outdated or underused hashtag will specifically hurt your post's performance, but it will take up space in your post, which could otherwise be occupied by another more useful hashtag. Sites like Hashtagify can help determine if certain hashtags are popular enough to be included in your posts. That can make the difference when you're deciding between a few hashtags to fit in a limited character space.
Stay Relevant and On Brand
While a hashtag could be used regularly by thousands of people, it could mean nothing if these people aren't relevant to your brand at all. When doing your hashtag research, examine what the other content incorporating the hashtag actually is. If there are large amounts of posts that have little to nothing to with your brand, it likely means that the hashtag is primarily used by another audience, and there could be better ones for you to use. Consider incorporating more niche hashtags that are used by a more specific audience. This increases the likelihood that your content is seen by people you're trying to reach.
It's also important to monitor if a hashtag is being used inappropriately in any way. A key term about a service your brand provides can mean something completely different to another group of people. If that group is using the hashtag in a way that can be seen as offensive, it can cause irreparable damage to your brand image.
Add a Bit of Context
When it comes to optimizing social media posts, keeping copy clear and concise is often the best way to get the message across. If people are scrolling through newsfeeds, the only posts they're going to interact with are the ones that quickly get their attention and get to the point. Hashtags can assist with this goal in as few characters as possible. Consider the below post from 3E's Twitter page. Reading the copy tells you who is hosting the webinar, when it will be held, and what will be discussed. Along with allowing the post to gain additional attention, the hashtags clearly show that the webinar relates to public relations and crisis communications during the COVID-19 pandemic. In the face of character limits, a couple hashtags can easily provide more details about something that can mean the difference in someone interacting with the post and someone scrolling by and ignoring it.
Create Branded Hashtags
When using hashtags that are specific to your brand, it allows users to easily see more content that relates to your business. The benefits are expanded as more pages also begin to use these hashtags, making it easier for interested people to find what other people are saying about your brand. Using a hashtag for the name of your business or a company slogan is often the best approach, as it helps users immediately identify the hashtag as related to your brand.
Other branded hashtags can be specific to certain types of content your page publishes or specific campaigns your brand is running. Like the benefits mentioned above, this allows others on social media to instantly see all the content related to this campaign that uses the hashtag, whether it's been published by your page or anyone else. This creates an easy way to filter specific content they'd be more interested in, which can generate more interactions on these posts and help them achieve your business goals.
If you're a product-oriented business, consider using hashtags that relate to each product. This allows users of said products to see other people using them, further amplifying the community environment surrounding your brand. Users can exchange ideas and tips or detail their experience with given items, and your brand can engage and interact with them, which can further enhance your relationship with these customers.
When creating branded hashtags, try to keep them on the shorter side. Remember, they will take up character space in tweets, so if you need to include them, make sure you'll have enough room to provide the necessary details in the post copy.
Use Event-Specific Hashtags
When participating in a specific event, it's crucial that you promote your brand's presence at this event on social media. This often involves specific hashtag usage to reach other people who are attending the event, as well as those who are interested in the event but couldn't attend. If you do plan on attending or participating in any events (virtual ones for now), be sure to check if there are any official hashtags. If so, try to include them whenever you post about the event. Because your target audience will likely be those who are interested in what's going at this event, using official hashtags will make it easier for these people to find and follow your page to learn more about your business.
Monitor Competitors and Key Industry Figures
It's often useful to get a better idea of what your competitors are doing and what's working for them. In fact, a previous 3E PR post discusses the importance of conducting a full social media audit and how it can help provide more insight into the competition's social media strategy. Chances are, competing businesses are trying to reach the same audience you are. In their attempts to do so, they're likely using specific hashtags to get their posts in front of specific users. That's not to say you should just use whatever hashtags your competitors are using. Take the time to see who else is using them and determine if they align with your brand as well. While you're likely looking to appeal to the same people, that doesn't necessarily mean your competitors are doing everything perfectly. If you adjust your strategy to resemble their incorrect one, that means your effort will be equally wasted, which won't help either of you. The same logic applies for notable figures in the industry and common influencers. If you understand that they're reaching the people who you would like to find your business, examine the specific strategies they use to do so. If you do use the same hashtags as competitors and influencers, your content can appear when users click these hashtags on the competitors' and influencers' posts. This creates a way for users to find your page via other companies' and individuals' posts, which is especially useful if these posts typically reach large amounts of people.
Capitalize on Trending Topics
If you're an avid user of social media, chances are you've seen a trending hashtag about an obscurely specific holiday. Things like National Fried Chicken Day or International Flight Attendants Day may show up in the daily trending topics because enough people talk about them to the point that social media platforms promote the topics to make more people aware of them. As a brand looking to expand its presence on social media, it's wise to know when certain holidays are so you can take advantage of the growing conversation and expand your presence. When doing so, it's important to only "celebrate" holidays that are relevant to the products or services your brand provides. If a brand that provides quality physical therapy starts posting about #NationalPizzaDay it can seem forced and off-brand, which may end up losing some followers. But if the holiday can be tied back to brand, it presents a way to provide a more refreshing spin on the typical content posted on your page. This could also result in your posts standing out better in news feeds, thus receiving more engagement.
While holidays do present unique opportunities, they're not the only observance-themed hashtags. Things like #ThrowbackThursday, #TipsTuesday and #FunFactFriday have been in use since the early days of social media and hashtags, and they constantly see multitudes of posts from people and brands looking to participate. Using them in a way that applies to your business can help make your social media pages more of a resource for industry-related news and information rather than just a medium for promoting your products or services.
Analyze. Analyze. Analyze. 
When implementing any sort of strategy, it's important to analyze the performance and determine what works and what doesn't. This is especially true for social media, as typical best practices may require unique twists based on how your audience engages and interacts with your content. As you start using different hashtags, be sure to check in regularly and see how certain posts perform. Do posts with this hashtag have more reach and impressions than similar posts that don't use the hashtag? How is engagement affected when using this hashtag? Do more people share and comment on posts that use these hashtags? These are questions to consider when conducting frequent analysis. Also, be sure to take note of what hashtags are being used in your top-performing posts. While there are many factors that could cause these posts to be so popular, it doesn't hurt to test how much impact certain hashtags have had on them.
You can also investigate back-end analytics on certain social media platforms to see how hashtags have influenced post performance. On Twitter Analytics, you can see how many times people clicked on hashtags within specific posts. This would imply that your audience finds them particularly valuable, as they'd like to see more related content about them. Opening the Insights for each post on Instagram will allow you to see how much reach resulted specifically from hashtags. This shows how successful you were in adding hashtags to have your posts get noticed by more users. Social media monitoring platforms can also help you better analyze post performance to narrow down the best ways to improve your overall strategy.
Like every other aspect of creating the right social media strategy, proper hashtag use will require lots of experimenting and practice. Following the best practices when doing so can pay off in the form of making your business easier to find on social media, while driving more people to interact with your content, further expanding your brand presence. If you have any questions about how using hashtags can help improve your social media marketing, send me an email at mcalia@3epr.com. Learn more about how 3E PR can help you better position your brand with a sound social media marketing strategy.