Megan Redzia - 04/26/2022
The role of a public relations agency has changed significantly over the past few years. Although our goal of helping brands to build a strong reputation remains the same, the way we achieve our objective has evolved through the pandemic and the ever-expanding digital world. Learn about five things public relations agencies do today that would surprise you in this blog.
The public relations industry has always been a bit of a mystery. Most PR pros have heard the words "So what exactly do you do?" uttered on more than one occasion. Even from immediate family members. While our role has always gone beyond securing press coverage for clients, the scope of a public relations agency has grown significantly in just a few short years. Companies of all sizes are leaning on public relations teams now as a critical component of an overarching business strategy.
As brands attempt to stand out in a sea of content, a greater importance has been placed on giving PR a permanent seat at the table. Making sure organizations can cost-effectively get in front of their target audiences requires a lot of ingenuity. Here are some ways public relations agencies are helping their clients stand out that may surprise you.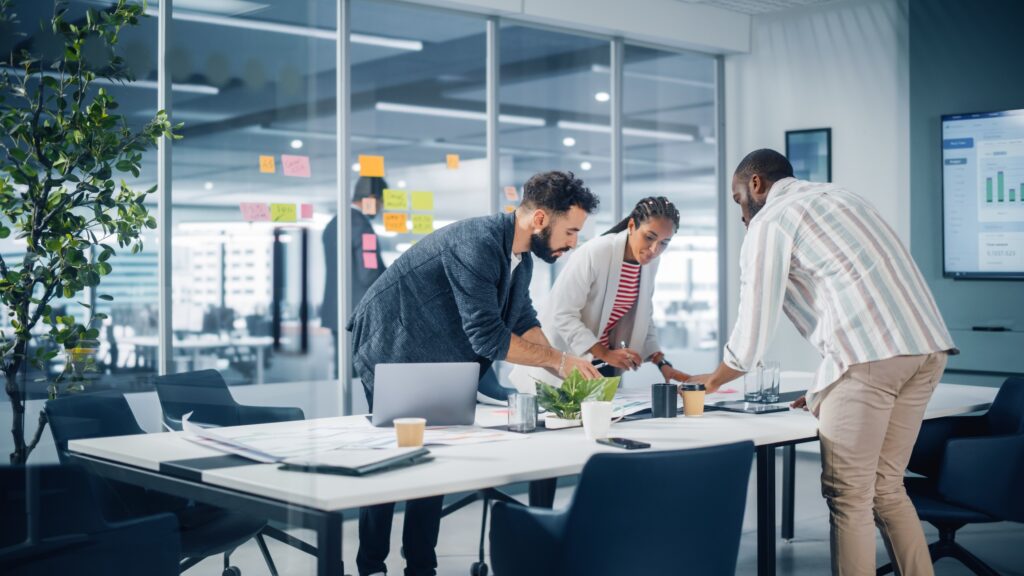 Awards
Did you think every organization that gives out awards combs through the industry for winners all by themselves? Although the ultimate decision maker is the award sponsor, public relations agencies play a major role in helping organizations and their key executives win awards.
You name a skill and there's an award for it, but they don't all provide the same level of credibility. As PR pros, we identify awards that have the potential to boost recognition for our clients and then vet the opportunity. Public relations agencies often also leverage their knowledge of the organization's messaging and the industry's trends to draft compelling award entries. Our role doesn't stop with the submission though. Once a company receives an award, PR teams make the most out of the win through other forms of content.
Executive Thought Leadership
Thought leadership establishes senior management as industry experts. This tactic offers an organization a variety of benefits, including category leadership, audience expansion, and increased brand awareness.
When most people think of thought leadership, press coverage and speaking opportunities come to mind, but public relations teams also develop a variety of content to build thought leaders. If you've ever read an Op-Ed, blog, newsletter, or bylined article from a top executive, it might surprise you that the content may have started with a PR team. To learn more about how public relations agencies achieve thought leadership, read this blog and case study.
Influencer Marketing
Collaborating with influencers shares similar characteristics to a tried and true public relations tactic – media relations. For this reason, brands are turning to PR professionals for their influencer campaigns because they have the experience and skill set to conduct highly effective and impactful programs.
Selecting the proper influencer is the most critical element of any collaboration, and that's where PR teams make a big difference. Criteria such as alignment with mission and values, content quality, audience and engagement are all evaluated to select influencers who will drive business goals. To learn more about influencer marketing, download our e-guide.
Experiential Activations
Think about an Instagrammable moment or event you experienced. It was likely created by a public relations team. Experiential activations build interaction with target customers and fuel social media content that inspires action. Although they often receive the less favorable title of "publicity stunts," experiential PR activations can be very effective at launching a new brand or gaining attention from an expanded audience.
Activations also help to support a media relations strategy by giving PR pros a newsworthy event or promotion to share with press. When 3E PR client Westfield Garden State Plaza partnered with Real Housewives of New Jersey star Melissa Gorga to host a spring fashion show, it gave us the opportunity to invite photographers to capture the event in-person. Check out this example of the resulting media coverage on NorthJersey.com.
Owned Media
Public relations has always been synonymous with earned media meaning media coverage gained through outreach. However, our role has expanded to managing owned media for organizations which includes all the channels a brand creates and controls. Typically, public relations agencies or internal teams are now developing content for blogs, social media channels and email campaigns.
The familiarity a PR team has with an organization's key messages, tone of voice, and thought leader perspectives, make them ideally suited to publish owned media content. There are also cost efficiencies with combining earned and owned media strategies. Find out how we combined public relations, social and content into an integrated strategy for a technology client, in this blog.
Public relations agencies are wearing more hats than ever before, but that's what makes our industry exciting! Implementing a robust blend of tactics also allows public relations professionals to more accurately measure and track the impact on business goals and objectives. Whereas PR measurement was traditionally about activity, now it is about measuring accomplishments.
If you want to discuss how a public relations agency can save your team valuable time by integrating these tactics with a traditional media relations program, email me to talk at mredzia@3epr.com.