Emily Maupai Zinberg - 01/13/2022
Learn how to properly create engaging social media content that will impact your target audience, grow your brand's presence, and show bigger returns for your business.
If your brand is not leveraging social media, you're missing an incredible opportunity. That being said, if your brand is making an attempt at social media with no real strategy, that can be even more detrimental.
When you're short on time or resources, it can be tempting to just "jump in" and start posting on social media, but having a short- and long-term strategy can result in time efficiencies and a stronger ROI.
Content is the lifeblood of most marketing vehicles, but this holds particularly true for social media. Users are logging into their feeds and consuming content at all hours of the day. Plus, the steep competition among brands and platform changes make creating and sharing compelling content more important than ever.
In this blog, you'll learn about the process of creating effective social media content that will impact your target audience and grow your brand's presence.
Do Your Due Diligence
Would you buy a car without doing any research first? Before you make any moves on social media, invest some time in researching and evaluating the following:
Your industry & competitors
Your target audience
Your existing marketing materials
We like to refer to this as a social media audit. This may feel like a formality that only delays getting your brand on social media, but the insights that result from this investment will inform and drive the majority of your strategy.
Pay Attention To Your Industry
It is easy to get wrapped up in your own brand and marketing goals, but if you don't remember to look up and pay attention to what's going on in your industry, you could miss important changes. Or even worse, valuable opportunities.
Understanding what's going on in your industry in the present will allow you to better forecast the future and help you create content that makes your brand more relevant. What you deem to be important to your customers may not actually be a priority for them in 2022.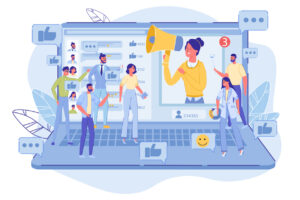 Keeping tabs on what your top competitors are doing uncovers opportunities to make your brand stand out and ensures that you don't repeat their mistakes.
How do you do this? Well, there is always good old-fashioned research, but using social media listening software is the most time efficienct.nThis type of software can be easily set up and customized to gather data and conversations relating to your industry, competitors, and brand. It will also organize and breakdown that information in various ways to allow for a relatively quick analysis. There is a myriad of platforms to choose from, but our current favorite is SproutSocial.
Truly Understand Your Target Audience
Do you truly know your target audience? If you don't understand their pain points, motivations, and influencers you could end up creating content that misses the mark.
Target audiences across both B2B and B2C industries are evolving in regard to age, social status and ideology. With the pandemic's great disruption and ripple effect on business and personal life, there is no longer a truly traditional marketing landscape, and that means there can be no assumptions made based on anything prior to 2020.
Here are a couple of tools that can help you understand who your current customer is and what is important to them.
Surveys – talk to your current customers! Ask what is important to them and what problems they need help solving in 2022.
Listening Software – social media listening software is also an excellent tool for gathering information and conversations related to your customers.
Using these tools you can gather valuable feedback and insights that will dictate your social media content pillars to be featured each month.
Take Stock of Your Assets
Many businesses getting started on social media forget to leverage what they already have from other marketing initiatives. One of the MANY reasons public relations and social media complement each other so well is because you can repurpose so much content from one to fuel the other.
Before creating any social media content, take stock of everything you have, including website, public relations, and advertising materials. These items will already align with your brand and messaging and can be reformatted for social media with less time and effort. It is a win-win.
Also, be sure to look at any data or insights you have from recent marketing or advertising campaigns. You may not be able to apply all of it to new social media content, but it can prevent you from repeating mistakes or going down a path that leads to a dead end.
Produce Impactful Content
Alright, you've done your research, confirmed your target audience and gathered any existing brand materials to be leveraged on social media. Now what? If you haven't set objectives for your social media marketing strategy, please read this first. Okay, now proceed.
Messaging
You might have noticed my reference above to the "pillars" of your social media content. Pillars are the key messaging points that should be present on your pages each month to ensure that your social media efforts also contribute to your objectives and goals.
Now, this doesn't mean that all of your content should sell your brand products or services all the time. Your content should generally work to achieve the following:
Educate your audience about your products and services.
Establish your brand as a resource and active leader within your industry.
Guide your audience towards your desired conversion on- or off-platform.
Believe it or not, even the social media content that doesn't directly promote your brand or services will support your objectives and goals. Social media is a powerful branding tool that, if used correctly, can create a strong presence that will influence your audience as they're weighing their options.
Pro Tip: We understand that some industries are more formal than others, but please don't be afraid to be real. Transparency and authenticity are crucial in marketing to your target audience on social media. Especially in the world we are currently living in. Social media users are tired of trying to distinguish the truth from fake news, and they are more sensitive due to the recent political and current medical crisis.
Visual Impact
We understand that not every brand has the budget or resources for high-quality creative, however your imagery and/or graphics are the "front men" of your social media content. In this competitive landscape, you have a very small window of opportunity to catch your target audience's attention on social media, so you can't afford to have bad visuals.
In developing visual elements for your social media content, please keep the following in mind:
Have a consistent look and feel that supports your brand.
Don't lean on stock photography; users can spot them a mile away and typically appreciate real photography with real people more.
It's not one size fits all; spend the time to format your creative so it shines on every platform.
We recommend you dedicate someone in-house to develop your creative or hire an agency partner who specializes in visual content.
Content Formats
Social media has grown so far beyond sharing posts and tweets. Along with understanding who your target audience is, knowing which social media platforms they use regularly will impact how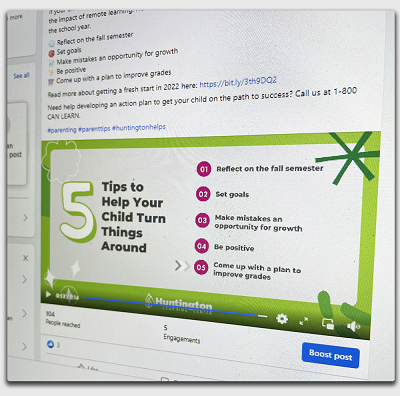 you deliver your brand's content. This is another reason why a social media audit is critical before you begin implementing a strategy.
Even those who haven't spent much time on social media are vaguely familiar with the concept of a typical "post." This usually features a message accompanied by an eye-grabbing photo or interesting article. But these days, social media is so much more.
Below are a few different social media content formats to consider when communicating your brand's messaging.
Authentic photography that showcases both your products/services and the team behind them.
Illustrated or animated content that communicates key brand messaging and drives action in an visually captivating way.
User-generated content that allows your current customer or brand advocate's voice to promote your products or services.
Educational resources that simultaneously satisfy your target audience's immediate need, while also promoting your brand.
To see a great example of social media content that features all of these formats, head over to this 3E PR client's Facebook page.
But if we had to pick one format favorite for 2022…it would be video. With the overwhelming consumption of video by social media users on a daily basis, it is an investment that will almost certainly show a return if executed well.
Beyond online entertainment, recent surveys report that, "96% of people have watched an explainer video to learn more about a product or service." And in turn, "94% of video marketers say video has helped increase user understanding of their product or service."
Another benefit of creating video content is that it can be leveraged in many formats and across all social media platforms (TikToks, Facebook Stories, Instagram Reels, etc.), and your website!
And whether it be publicly announced, like the head of Instagram did, or silently done behind-the-scenes, platforms will prioritize video over static content when serving posts to their users.
There are a few other new social media content trends you should keep your eye on for 2022 – read about them here.
Be Consistent
Once you've established a plan and are on your way to developing your social media content, we recommend creating a content calendar. This is exactly what it sounds like; a calendar that organizes your content and when you plan to publish it. You can always make changes as you go, but with a calendar of content already planned, you'll be comforted to know that you already have a full queue every week.
Brand Pillars
Creating a social media content calendar helps to ensure ensure that each of your content pillars is represented on your pages every month.
Frequency
Keeping your social media pages populated on a regular basis is necessary in attracting and maintaining a following. The more content you share for your target audience to consume and engage with, the better your pages will perform.
Measurement
Frequency is also key to measure the success of your social media content. Like any data analysis, you need a certain amount in order to perform a qualified evaluation that identifies what is resonating with your audience and what is not.
Evaluate & Make Adjustments 
One of the biggest mistakes we see brands make is not taking the time to measure and evaluate their social media strategy.
Similar to your initial social media audit, measuring and analyzing the performance of your social media content on a regular basis informs your strategy moving forward. The worst thing you can do is continue on a path with blinders on. Take pause to see if your content is having an impact and spurring the desired response from target audience on social media.
We know that when it comes to data, it can get a bit overwhelming, so please head over here to get a quick overview of the social media metrics that are worth your attention.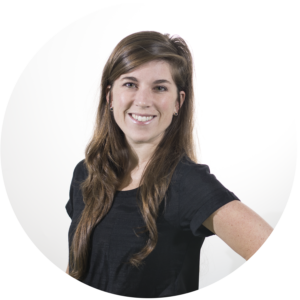 If you are looking for a partner or consult to help you reach your social media marketing goals this year, reach out to me at ezinberg@3epr.com – 3E Public Relations can help you streamline and manage your business' social media strategy.