Patrick Brightman - 09/16/2020
Content – such as white papers and studies – positions a brand as a thought leader. It also strengthens media relations, creates CTAs, and improves SEO.
Thought leadership is the Holy Grail for brands. Achieving it brings with it an elevated position and a devoted following of prospects, customers, and media. One way to earn such status is to create and publish exclusive content that will impart valuable insight into key market trends.
Proprietary content can be made most valuable by levering it across many sales and marketing efforts. It can be used as a call-to-action (CTA) for lead-generation, as well as the foundation for blog and web content for search engine optimization (SEO) benefits. Key points and messages from exclusive content can also serve as the basis for newsworthy topics and pitches for a successful media relations program.
The question is, "What is valuable content and how does a brand create so it can be seen as a thought leader?" In general, content must answer key questions asked by those within a respective industry, as well as serve as the cure to pain points of customers and prospects. Here are two examples of how 3E Public Relations (3E PR) used that philosophy to help establish clients as thought leaders within their respective targets.
White Papers Establish Technical Leadership
A technology leader in the wireless communications market implemented a content strategy that consisted of white papers focused on emerging 5G technology. One paper detailed use cases and how to most effectively design systems for these new applications. Others discussed various 5G technologies and how they differ from those connected to legacy systems. They also outlined how to overcome associated design challenges created by the next-generation wireless network.
These thought leadership materials were used by the client as CTAs for its digital marketing campaign. They were promoted as part of Google Ad network campaigns, as well as on social media. Access to these valuable pieces of content – which had an educational approach for a trending topic – could only be gained after completing a form. The result was the client gathering pertinent information for follow up and future marketing initiatives.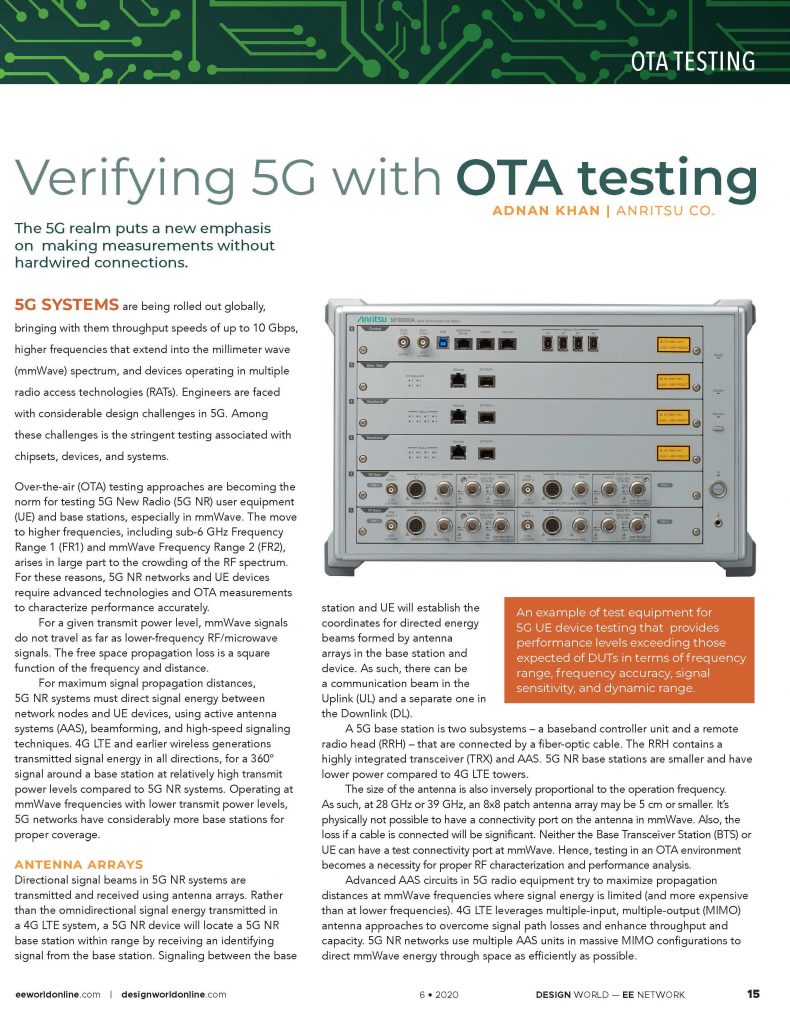 To add depth to the thought leadership effort, the content served as the foundation for media outreach to trade editors. By using the white papers as the foundation, marketing efficiencies were achieved, as was message consistency. It proved to be effective. Three by-lined technical articles were secured, written, and published in key outlets, both online and in digital/print editions. Additionally, portions of the white papers were used as source material to respond to editorial requests for client inclusion in staff-written feature stories.
(Note: Read more about this campaign success story.)
Surveys Tell Valuable Story
Thought leadership can also be achieved by conducting surveys and using the findings to highlight industry trends. 3E PR did just that for a third-party logistics (3PL) client who is focused on gaining emerging eCommerce brands as customers.
We developed a series of questions about consumer online buying trends and used them as the basis of a survey completed by 1,000 people from all walks of life throughout the country. The line of questions emphasized key markets of interest to the client, including beauty, apparel, and lifestyle.
An analysis of the results determined the 2020 trends and key findings. As the results were coming in, however, COVID-19 struck. Recognizing that the pandemic would affect how consumers view online shopping and e-commerce trends, a second survey was conducted.
Results from both surveys were compiled and used to publish an eCommerce trends study. 3E PR wrote and designed the finished piece, which is available as an eBook from the client's website. It is gated behind a form fill, making it a valuable lead-generation tool.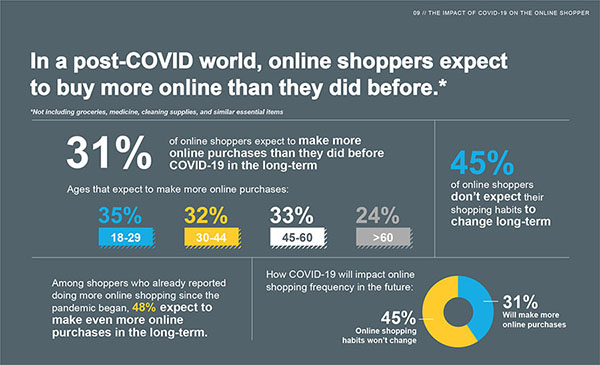 A series of news angles and media pitches were developed based on the survey results. Because the framing of the questions produced specific niche market data, the media relations campaign provided tailored stories for the leading beauty, apparel, and lifestyle outlets. The COVID-19 findings were welcomed by horizontal media properties for broader e-commerce features.
(Note: Learn more about this thought leadership success story.)
Content to Connect with Employees
Creating content for internal benefits is another route that brands can – and often should – take. Surveys to gauge how employees, customers, and prospects feel about a brand can reveal stark opinions compared to perception, as well as areas that need improvement.
3E PR recently participated in such a project for a franchise client. The survey was conducted by a well-respected third-party that focuses solely on the franchise market. 3E PR reviewed the findings, then conducted a series of interviews with franchisee spokespeople, as well as the survey group. Using all these resources, we wrote and designed a formal eBook that was shared with the corporate franchisor to highlight key findings. The goal is to improve overall operations and the working relationship.
Sound Strategy = Success
As these examples show, integrating a sound strategy that creates original and valuable content establishes thought leadership. The content enhances owned media, such as brand websites and social media properties. It can also be used to develop sound stories for placement on earned media outlets for valuable third-party endorsements that foster expertise. Further, a consistent message is conveyed that resonates with the target audiences and allows a brand to have a clearly defined market position.
If you would like to learn how to develop an integrated content and media relations program for thought leadership, reach out to me. We can discuss your goals, create a strategy, and implement a campaign to make that happen.