Michelle Michaels - 07/03/2019
What exactly IS media relations, and is it something your business needs? This blog will tell you everything you need to know about the fundamentals of media relations and why it's often an important and impactful component of a brand's marketing efforts.
You may have heard the term "media relations" come up in conversations surrounding brand awareness and building credibility, but what exactly IS media relations, and is it something your business needs? This blog will tell you everything you need to know about the fundamentals of media relations and why it's often an important and impactful component of a brand's marketing efforts.
Let's start with the difference between media relations and public relations, as they go hand in hand.
Public Relations vs. Media Relations
The term "public relations" refers to the strategic communication process that builds mutually beneficial relationships between organizations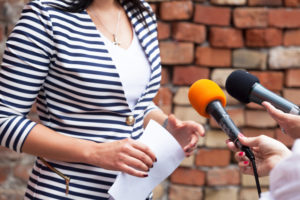 and their publics. Think of "publics" as audiences, which could include employees, brokers, consumers, partner organizations—anyone with a stake in your business. If your brand is providing information intended to influence a person's behavior, such as sharing a customer review to persuade others to buy a product or visit your store, you are conducting public relations. As simple as it sounds, a lot goes on behind-the-scenes (or behind the desk of public relations professionals worldwide) to make this happen, from communicating with the media, to planning product launch events, writing press releases, researching industry and current news, creating content (like this blog!) and much more. Public relations can address many objectives in various ways, but generally speaking, it is used to help increase brand or product awareness and manage that brand or company's reputation.
In basic terms, media relations is the communication or interaction between a company and the media (also referred to as the press), which has grown with multimedia to include not only editors, reporters, journalists and producers, but also bloggers, podcasters and influencers. In more defined terms, media relations is the act of strategically sharing your brand's messaging with relevant print, web and broadcast media outlets in an effort to secure a placement in their coverage. Public relations and media relations are often referred to interchangeably because PR professionals are usually the ones conducting media relations. We help our clients reach their goals through leveraging our ongoing relationships with the media, implementing impactful influencer programs, and executing other PR tactics. To accomplish all this, we use a variety of communication tools.
 Media Relations Toolbox
Pitches and Media Alerts: These two tools are typically used when a brand or organization has something to contribute to an editor's news story or product line up. Both alerts and pitches are very topline and to the point, it's important to give media content that is attention-grabbing and easy-to-digest. Alerts are used more for events. If we wanted to get some media to attend on-site and cover the event, we would send out media alerts to local and/or national broadcast stations.
Press Releases: There is a lot of controversy throughout the public relations and media industries surrounding press releases. "Is the press release dead?" has become a common topic in many articles and forums. So, for any inquiring minds, the answer is no, the press release is not dead. It's just been abused by people unfamiliar with the purpose and process of writing a press release. Press releases are often written incorrectly, feature a topic that doesn't warrant a press release, or are sent to the wrong person…sometimes, all of the above. This is just one reason working with a seasoned PR agency is in your brand's best interest.
Editorial Calendars: Print and digital media outlets often produce an editorial calendar on an annual basis that includes the features and topics reporters, editors and bloggers will be spotlighting throughout the year. Reviewing editorial calendars allows PR professionals to proactively see if there are opportunities for their clients to be included in or contribute to articles being planned. Being adept at media relations requires you to understand what the media needs and come up with ways to deliver that. Editorial calendars are a great place to start.
Keyword Alerts: The media never sleeps, which is why your PR agency should always be on the lookout for opportunities to get your business in the news. Setting up a keyword or content alert such as Google Alerts is a great way for PR pros to keep their finger on the pulse of their clients' industries. For example, one of our clients is a leading managed IT company. Therefore, I track keywords such as cybersecurity and cyber breach, so I can be alerted in real-time if there is breaking news I can leverage to pitch my client for thought leadership opportunities. You can learn more about opportunistic media moments like this example in my blog titled How Opportunistic Public Relations Can Get Your Brand in the Headlines.
Relationships: When business are searching for a PR agency, it's important to find one that has established mutually beneficial relationships with media outlets, or is adept at doing so if your industry requires relationships with specific media niches. Building these relationships requires that PR professionals do their due diligence to ensure they reach out to the most appropriate media contact for their client's messaging and craft their outreach based on what that person covers. Take a look at some of our case studies to see how we leverage our media relationships to secure media coverage for our clients.
Does My Brand Need Media Relations?
Media relations is one of the most cost-effective ways to build awareness among your brand's target audience. In addition, by serving as a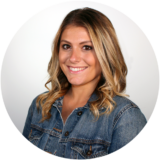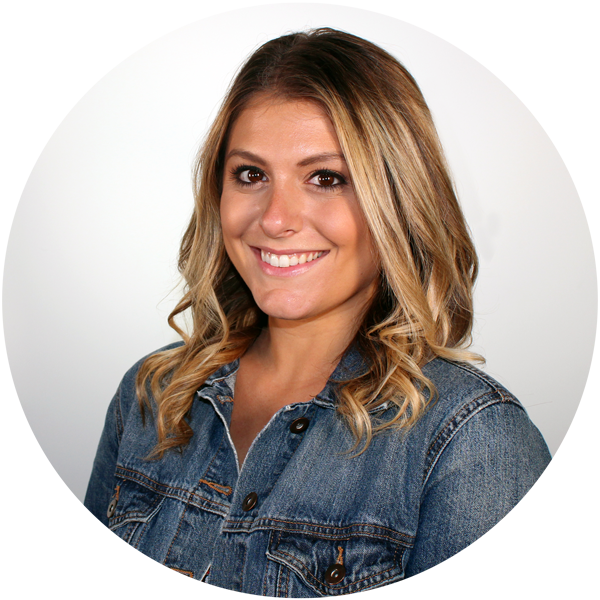 credible, third-party endorsement, media relations can also improve your brand's reputation. However , there are a lot of variables that go into deciding whether or not media relations is the best fit to achieve your businesses' goals. If you want to evaluate what media relations can do for your brand, give us a call or send me an email.
Media relations is not a one-time job, it's an everyday tactic that needs attention and time to build. Investing in a good public relations agency with media relations expertise can help put your brand in the spotlight – in a good way ;).