Michael Calia - 09/21/2022
These five rules will help B2B brands maximize LinkedIn engagement and generate a stronger ROI in their social media marketing strategies.
When used properly, LinkedIn can be an incredibly effective social media marketing tool. Specifically, LinkedIn shines in the B2B space in relation to other platforms, with over  However, many brands fail to achieve the full potential of the professional-driven platform, leading to wasted opportunities.
By consulting best practices and optimizing content accordingly, businesses can generate more consistent engagement on LinkedIn, resulting in a stronger ROI and a more effective social media marketing strategy. There are several concepts to consider when creating content and planning your LinkedIn marketing strategy.
In this blog, we'll examine five of the most important things to keep in mind.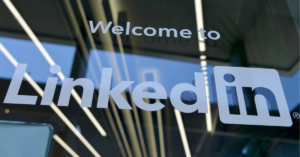 Emphasize Thought Leadership
The nature of LinkedIn differs from other platforms in that it's made for professional networking. While LinkedIn is often used to share employment opportunities or celebrate company milestones, it also provides ample opportunities to showcase employees and participate in – and even lead – industry conversations.
Sharing educational content on your business page works to expand your page's audience while also bolstering your company's or employees' positions as industry thought leaders. This contributes to building a stronger brand image that will help your organization stand out among competition. Evidence also suggests that this is among the best types of content on the platform. Buzzsumo examined the top-performing B2B headlines shared on LinkedIn in 2017 and found that "How To" was most shared two-word phrase on the platform, with "X Ways To" being the top three-word phrase.
The value in thought leadership content lies in its ability to keep followers engaged with your brand's posts. Rather than just promoting specific products or services to reach new customers, brands that share useful educational content demonstrate the value of the LinkedIn page itself as a source of quality insight from experienced professionals. This incentivizes people to follow the page and regularly interact with posts.
When sharing educational content, it's wise to put specific employees front and center, tagging their own pages in the process. This helps your audience connect with key team members to expand their own networks. Future content featuring such employees will also generate more engagement as more users become accustomed to the company spokespeople.
With this strategy also comes a need for consistency. Posting at least weekly is crucial, as brands who post at least this often will see double the engagement of those who don't post enough. However, posting on a daily schedule is the best way to keep your audience interacting with your content.
Analyze Audience Demographics
For any social media platform, content should be specifically built to appeal to your target audience and followers. LinkedIn offers a unique opportunity for B2B marketers to see detailed characteristics about their brand's followers beyond basic demographic information. While the location data can be useful, knowing the distribution of your followers' job functions, industries, company sizes and seniorities can help you make more informed decisions about content based on the people who are most likely to see and interact with it.
Analyzing follower demographics can also be useful when optimizing a sponsored LinkedIn post strategy. Identifying the key job functions, industries and company sizes can help expand your ads' and page's reach to more people with similar professional backgrounds.
In a previous blog, I discussed how to determine the strength of different types of audiences in social media marketing, with one example based on LinkedIn's built-in targeting via demographic info. Building an audience based off the traits that are represented in your existing page following is an excellent way to ensure your ads are seen by the right people.
If you already know which types of users have demonstrated enough interest to follow your page, this can help you build more qualified targeted audiences who are more likely to convert when they encounter your sponsored content.
Test Different Creative
As I've discussed in my previous blog post, quality imagery is paramount for producing successful content on any social media platform. Visual elements are especially important on LinkedIn, as posts with images typically receive twice as much engagement than those that don't include image. In terms of size, LinkedIn recommends images be 1,200 x 628 pixels. However, square images can also lead to heightened performance, so be sure to test a few variations and determine which would be right for your audience.
When promoting events or speaking engagements, images also allow content to convey necessary information, such as location, date and time, so the post copy can be used to explain the benefit in downloading, registering or attending. This also offers another chance to test variations. Consider featuring headshots or photos of the team members participating or presenting in said events. In many cases, your audience may be more drawn to images with real people, which also helps with the aforementioned approach of establishing certain employees as company spokespeople.
Another aspect to consider is whether your content will have more impact featuring video or still imagery. As more social media users grow accustomed to video-focused content, it becomes an increasingly powerful tool for marketers. Video is unmatched when it comes to driving engagement, as it receives five times more than other content types on LinkedIn. Live video is especially beneficial, seeing 24 times the engagement.
However, this may not always help achieve your content's goals. For example, even though video is likely to yield more engagement, it could fall flat when you're aiming to drive users to a specific landing page. Still images are often associated with higher link click-through rates (CTRs). When implementing thorough social media marketing campaigns, A/B test a few different images or videos to determine which yields the best results for your specific objectives.
Encourage Employee Participation
As the leading platform for professional networking, LinkedIn offers unique opportunities for individual employees. While it's important for brands to showcase their own team members when applicable, it's equally necessary for said employees to regularly interact with company page content using their own personal pages.
Doing so contributes to long-term goals of improved audience engagement and customer acquisition, as research shows that leads generated by employees are seven times more likely to convert, while people are eight times more likely to engage with content shared by employees. Especially when it comes to sales, leveraging employees' individual networks can help your company reach more people with a demonstrated interest in your businesses. When employees share a company page's content, it places these posts in front of more users, improving the posts' overall performance. As more people see and interact with your page's content, it will help the page rank higher, thus reaching more people. The key to page growth lies in consistently strong engagement, and employee interaction helps achieve this goal.
Brands and employees can work cooperatively to cross promote each other's content. From the company page, tagging the employees in posts gives the company's followers an easy route to the relevant employees' pages. Along with encouraging more interaction, this helps grow said employees' networks. Similarly, when employees tag company pages in their own posts, it allows their network to easily find a page with more relevant and sharable content. When doing so, it's often best to provide added copy that further demonstrates the value of the content or provides some sort of additional personal insight.
For example, if a brand page is promoting an event featuring a panel discussion of industry experts, an employee can share the post calling out the specific topics he or she plans on covering in the discussion. On the company side, regularly featuring employee-focused content can help get more employees involved and help alert them when certain content is shared.
Use Hashtags Effectively
There's no reason your content shouldn't include relevant industry hashtags. In fact, I published another blog on the benefits of proper hashtag use and how they can help pages grow and spur more interactions. LinkedIn hashtag trends vary from other platforms, as the professional nature of its conversations influence which hashtags are used most frequently.. With this in mind, thoroughly researching hashtags to ensure that they're being used often by the right people becomes even more important.
LinkedIn also allows for hashtags to be added to company pages and showcases pages. Doing so helps the pages appear more in discovery and search results for those seeking and following such hashtags. To capitalize on this, choose  three that not only most accurately describe the nature of the page and the content you share on it, but also ones that have large amounts of followers. Typically, these should also be among the most used in page content.
With many professionals using LinkedIn to promote event appearances, monitoring official event hashtags is also essential. When promoting events, official hashtags should be used whenever possible to help reach more people interested in or following the event itself. It's also important to identify other relevant hashtags being used by people discussing the events. Because many industry-related events are also associated with large amounts of on-platform conversations, event-related posts are typically top-performing pieces of content. With this in mind, taking all the necessary steps to properly take advantage of the opportunity is crucial.
A platform with more than 830 million users looking to expand their professional networks creates endless opportunities for B2B marketers. LinkedIn continues to expand across the world, enhancing its benefit as way for companies to reach more users looking for specific career and industry-related content. By understanding how to make the most of the platform, marketers can craft ideal LinkedIn content that leads to sustained interactions with qualified targeted audiences, expanded reach, increased website traffic, and a greater ROI.
If you're interested in learning more about how to effectively leverage LinkedIn in a social media marketing campaign, visit the 3E PR website or contact us here.