Megan Redzia - 07/27/2021
Competing platforms TikTok and Instagram are making changes as a response to consumer video preferences. What does that mean for brands? The bar is going to be set high for engaging, user-friendly video content. Learn more about the recent updates to TikTok and Instagram and how you should update your social media strategy to take advantage of them.
Social media evolves almost daily, but one thing has remained constant for some time now: the effectiveness of video content. If you log into any social media channel, you'll likely see a video within seconds. Why is that? Video content is typically favored by platform algorithms because it captures a viewer's attention and interest for longer. In fact, videos on Instagram generate more engagement than any other content type and tweets with video see 10x more engagement.
Video continues to grow in popularity across all platforms because consumers love it. According to Nielsen data, U.S. adults spend five hours per day watching video. That's right, FIVE hours! Videos allow for audiences to receive information in digestible sizes, making it a more enjoyable user experience and leaving the viewer wanting more.
As a result of consumer preference for video, competing platforms TikTok and Instagram have announced some platform changes to come in 2021. Let's dive into what those are and the implications they have for brands.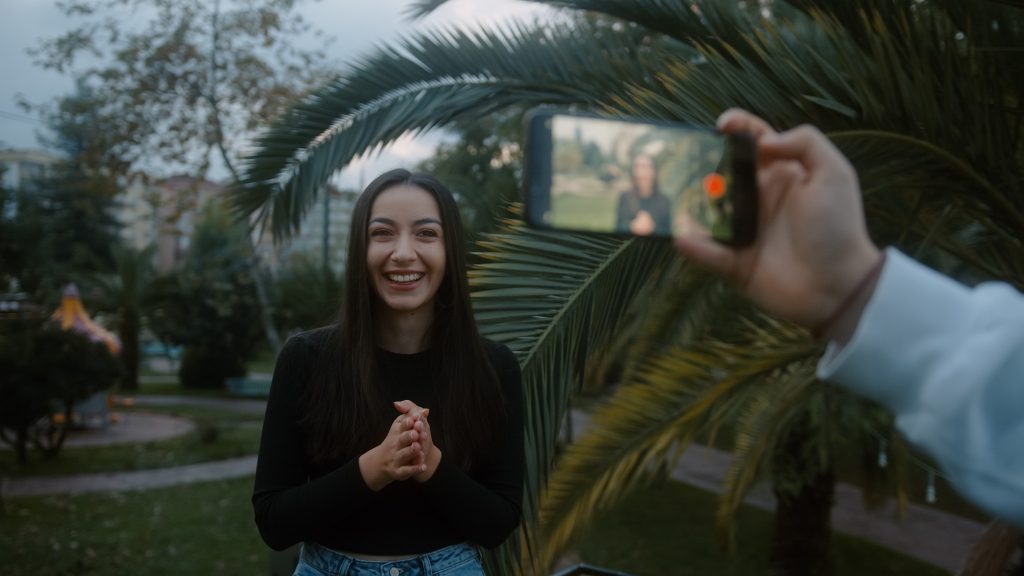 TikTok Rolls Out Longer Videos
TikTok became famous for its attention-grabbing, short videos with a max length of 60 seconds. Now, the video app has updated its features allowing creators to develop and edit videos up to three minutes in length. This is a massive change for TikTok, as well as creators and brands leveraging the platform.
The extension is intended to give creators more flexibility, as well as limit the need for multi-part posts. TikTok has not yet revealed how the longer videos will impact the recommendation algorithm. However, we think it's safe to assume if the longer videos cause people to spend more time on the platform, we'll start to see less of the short videos we've come to know and love from TikTok creators.
Instagram Responds to Competition from TikTok
TikTok has set the tone for other social media channels. Its never-ending scroll of short and quirky videos makes it appealing for users. Instagram, traditionally a photo-sharing platform, is feeling the heat of competition from TikTok. Although Instagram began encouraging video content with the launch of IGTV and Reels, it hasn't been the platform's main focus. Until now.
The head of Instagram, Adam Mosseri, announced that the app will be pivoting to concentrate on video content. "We're no longer a photo-sharing app," he said in a clip posted to his social channels. He explained that over the next six months, the app will start experimenting with different types of video – "full screen, immersive, entertaining, mobile-first video" – and acknowledged TikTok and YouTube as competition motivating the change. Watch Mosseri's announcment below.
View this post on Instagram
What TikTok and Instagram's Rival Means for Brands
As consumers and social media giants like TikTok and Instagram continue to embrace video, so too should brands. If your organization is already investing in a solid social media content strategy, then pivoting to a focus on video content is less of an undertaking than you might think.
We have five tips to help you create engaging videos for social media.
Establish Goals – Before investing in any video content, define your goals. Are you trying to educate consumers? Inspire loyalty? Attract a new set of customers? Your goals should determine the type and style of the videos you produce.
Create Content for Your Audience – Really dive into your target audience – not just demographically. What messaging resonates with them? What topics do they want to know more about? What drives them to take action? Then develop video content that will be meaningful.
Use the First Few Seconds Wisely – Did you know our attention span is shorter than a goldfish? It's been scientifically proven! Make sure the first few seconds of your video grabs your user's attention and makes them want to continue watching for more.
Optimize Your Video for Each Platform – Each platform has different video dimensions and formats. Determine where you want to use your video, and make sure you create it to work optimally for those platforms.
Partner with Influencers – Influencers create video that consumers want to watch all day, every day. By partnering with influencers who align with your brand and reach your target audience, you can establish a steady flow of effective videos.
For ideas on the types of social media videos brands can test, read our other blog post here.
Video is here to stay! Brands who want to stand out on social media need to invest in a sound video content strategy. If you have questions about how the changes TikTok and Instagram are making to video should impact your social media strategy, email us at info@3epr.com.