Amy Stern - 12/10/2020
There have been multiple marketing and public relations challenges in 2020, but here are key PR lessons from the pandemic that will still be useful in 2021.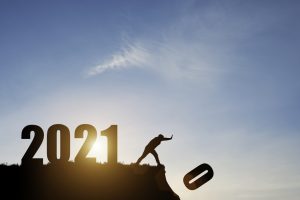 It goes without saying that 2020 is a year we'll all remember. Wrought with a host of professional and personal challenges, there are some positive public relations takeaways from the pandemic. Here are the top three pandemic public relations lessons you'll want to hold onto as they'll continue to serve us well into 2021 and beyond:
Power of Professional Relationships
Align Public Relations with Advocacy
Be Relevant and Time Sensitive
Power of Professional Relationships
One thing we learned while conducting business during the pandemic is the power of relationships. From relationships with clients to those with colleagues and family, social distancing and WFH found us craving connection. The shared experiences of healthcare concerns, isolation, diminished opportunities and in many cases, loss of revenue, have reminded us that compassion is critical.
Empathetic Employee Communications
Building relationships have long been a tenet of smart business practice, but many companies and their employees were lacking the empathy and compassion that's necessary to build authentic connections. During the pandemic, those companies that have reached out to their employees, suppliers and customers to just "check in," have likely weathered the storm better than most. A recent McKinsey survey of U.S. consumers found that 64 percent of respondents have felt depressed, anxious, or both over the past several weeks, and 39 percent stated that they would be unable to pay their bills after one month of unemployment.
Understanding User Experience and Pain Points
One example of a company that chose to communicate compassion for the customer was Ford Motor Company. During the pandemic, Ford launched its "Built to Lend a Hand" campaign which offered new car customers the ability to defer payments for up to three months with Ford willing to pay an additional three months, therefore providing up to six months of payment piece of mind. This kind of true customer-centric action where your audience feel they are heard and understood goes above and beyond to build brand loyalty and long-standing relationships.
Relationship Stories in the News
Over the past few months, the most successful media relations pitches that have landed our clients on the likes of CNN and NBC news in New York, were stories that amplified the value of relationships: a father and daughter performing life-saving heroics on the frontlines of the ICU, a doctor and the patient she delivered twenty years earlier collaborating to produce PPE for frontline workers, and sisters who gave birth on the same day supporting each other even while separated from family and physically distanced from each other. These stories allowed our client to garner brand recognition well beyond the NJ community where they are based, amplifying their message across state borders and ultimately to a national audience, all the while reinforcing brand awareness and their key point of difference, compassionate care during crisis.
For additional insight regarding the power of relationships, read Inc.com's 3 Tips for Building Customer Relationships
Align Public Relations with Advocacy
Another lesson learned from the pandemic is the importance of social advocacy. COVID-19 unfolded in tandem with the Black Lives Matter movement and an atmosphere of political unrest. What followed was a tidal wave of brand activity meant to resonate with consumers. If millennial marketing has taught us anything, it's that today's consumers are looking for brands that stand for something. But it's no longer just enough to say something, brands need to put their words into action.
The specific actions a company takes can further enhance brand loyalty. Consumers increasingly look to purchase from companies whose core values most align with their own. From environmental issues to those of racial equality, consumers are seeking connections with companies that use their corporate profits to make an impact.
There are several ways companies can amplify the platforms they support including social media, public relations and internal communications, but one of biggest lessons learned in 2020 is that they are being held to a higher standard than ever before. By example, Nike responded to the BLM movement by posting a video entitled "For Once, Just Don't Do It," a riff on the company's iconic tagline. The intent of the message was to advocate for awareness, prompting Americans to no longer ignore that racism still continues to exist in the U.S. While the video was widely shared across social platforms, Nike received significant criticism for its lack of action, prompting the company to later commit $40 million over four years to "support the Black community in the U.S."
In 2021, we will continue to see brand advocacy with regards to racial inequality and a host of other social issues, but the bar will be higher, with action-centric strategies a minimum requirement to ensure corporations intend to follow through. Those brands and corporations who best communicate the causes that matter most and how specifically they intend to impact change by putting corporate money where their mouth is, will benefit by continued support from consumers who also speak with their spending dollars.
Be Relevant and Time Sensitive
The pandemic was a reminder to marketers and public relations specialists everywhere that nothing is more critical than relevance.  When crafting your brand's key message, its critical to ask, "Is my message relevant now?" Within the context of multiple social issues from personal health concerns to politics, racial inequality, financial uncertainty and more, the litmus test for media coverage is where your message fits within the current news cycle.
As the pandemic continues, brands are faced with how their products and services meet the needs of a population still in crisis. From vaccine efficacy to presidential transition of power, where can you be relevant? Does your product or service provide a solution, offer hope, advance financial security? As businesses struggle, they will rely more and more on public relations as a vehicle to disseminate their message. It is the seasoned public relations experts who will be able to take a brand centric message and tailor it for consumption by today's media while at the same time, satisfying their client's goals and objectives. Read more about crafting compelling key messages in this blog post from 3E PR president Patrick Brightman.
As a client advocate, I've had to have some tough conversations in the context of COVID, sometimes telling clients to hold off on a long-planned corporate announcement or to delay a new product launch. These are sobering conversations to be had, but ultimately my value lies not only in securing media placements for my client, but in counseling them to understand the competitive media environment that we are in. On the flip side, this new normal also offers opportunities for clients who have engaging stories about how they've pivoted their business model to survive the downturn. For those without breaking news to share, the pandemic offers a time to pause and reset, an opportunity to explore ways they can become more relevant in the future, not only with customers, but with employees and within their communities. Sometimes these acts of selflessness can become news stories in themselves, shining a spotlight on the human side of doing business, value whose ROI is immeasurable.
You may find some helpful insights from my recent conversation with Joe Connolly, veteran news reporter at WCBS News Radio 880 when we discussed the importance of relevance and having your message resonate.
Are you ready for 2021?
Contact Me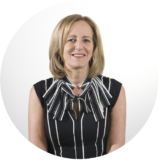 If you're facing some marketing challenges and looking for a fresh perspective, I'd be happy to schedule a complimentary 30-minute Zoom chat. Let's explore some solutions together; Contact me at  Astern@3epr.com