Megan Redzia - 08/12/2020
Media training your spokespeople positions your company to be featured in media coverage that will improve your reputation and increase your bottom line.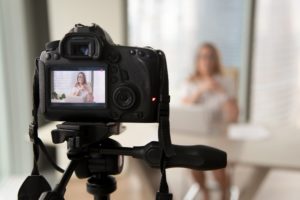 There's no refuting that 2020 has been one for the books. From a pandemic to an eruption of civil unrest, businesses of all sizes have been faced with many challenges. For companies who can weather the storm, managing their reputation will be vital to future financial success. According to a recent report from Weber Shandwick, the bulk of a company's market value (63%) is tied to its reputation. How your CEO and other top executives are perceived through media coverage plays a key role in shaping your company reputation, making it a critical time for your spokespeople to receive media training.
While people are increasingly turning to social media as a news source, print and broadcast media coverage continues to be one of the primary factors influencing a company's reputation. Media opportunities are plentiful now for skilled spokespersons and they provide your company with invaluable third-party credibility.
Although your CEO or other top executives might have some experience with interviews, the media landscape has undergone many changes over the past few months. A comprehensive media training program can ensure they understand these changes and are prepared to deliver an interview that puts your company in the best possible light. Here are 5 reasons to media train your spokespeople this year:
Be prepared for the unknown – if 2020 has taught us anything so far, it's to expect the unexpected. This includes both internal and external crisis situations. Identifying your spokespeople and training them to deliver a strong interview is your best weapon against the unknown. In times of crisis, media will likely throw some curveballs or provocative questions at your executive. Media training prepares them to field these questions with confidence and gives them the tools they need to bridge to their own key messages without missing a beat.
Media is adjusting to a virtual workplace – Many media outlets have suspended all in-person interviews due to COVID-19. This has proven that with a simple webcam, interviewees can provide helpful content from anywhere, so we anticipate this trend will continue long after the pandemic comes to an end. However, delivering a virtual interview from your home through Skype or Zoom presents a new set of challenges and requires unique training. Even spokespeople who have years of experience being interviewed in-studio, should be trained on the nuances of delivering an impactful remote interview. For our clients who are conducting a lot of interviews during COVID-19, we are also providing virtual equipment and lighting kits to ensure they have the best audio and visual quality, so their message gets through loud and clear.
Quick, quality insight is sought after – Journalists are now outnumbered by public relations professionals more than six to one, which means they are stretched thin and covering more beats than ever before with less resources. When news breaks, they rely on thought leaders who can promptly provide commentary that will resonate with their audience. By training your spokespeople, your public relations agency will have more opportunities to "newsjack" a bigger story or trend that's circulating the news cycle. In fact, by proving your spokespeople can deliver a great interview, media will start coming to you when they need an expert rather than you always having to reach out with a pitch.
Your key messages are critical – Your company's key messages should serve as the foundation for all interviews. They ensure that the resulting media coverage delivers consistent information that will drive results for your company. The development of key messages is typically step 1 of a media training course. Throughout the training process, your spokespeople will learn how to seamlessly weave the key messages into an interview no matter what questions the reporter asks.
CEO reputation impacts your bottom line – Another key finding from Weber Shandwick's research is that reputation is "omnidriven." Meaning, a company's reputation is influenced by a variety of factors, including how the CEO is perceived and his or her ability to communicate the organization's values. With reputation having such a great impact on a company's bottom line, there's too much riding on how your CEO comes across in an interview to NOT invest in media training.
At 3E Public Relations, our media training course can be conducted in-person or virtually either in the form of a half-day session or four one-hour sessions. Our process begins with helping an organization to develop key messages, anticipated media questions and suggested responses. Spokespeople are then trained on:
Preparing for a media interview
Dressing for success
Delivering key messages
Responding to tough questions
Bridging
Body language
Post-interview conduct
A baseline mock interview is conducted and recorded at the beginning of the training course, and a post-course interview is taped when training is complete to allow spokespeople to practice interview skills and demonstrate improvement.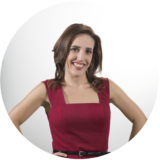 If you are interested in learning more about our media training course, visit our website or send me an email at mredzia@3epr.com.