Lee Groeger - 11/08/2019
If you want to see yourself, your business or your brand featured in print, digital or broadcast media, you need to know how to write a successful media pitch. Get started with these 8 tips.
The media landscape ain't what it used to be. But, really, what is? Technology has changed every aspect of our lives, and media is no exception. From the way it's distributed, to how, where and when we consume it, media can be challenging to navigate. This is as true for consumers as it is for writers, or any person or business providing content for media use. Challenging doesn't mean bad, but if you have intentions of getting yourself, your business or your brand featured in print, digital or broadcast media, make sure you have a person or team who knows the ropes.
In the world of public relations, content—and more specifically, valuable content—is our currency. But what is valuable to one journalist varies, often drastically, from another. Identifying and securing appropriate, compelling coverage requires research, resourcefulness, interpersonal skills, and the real MVP: common sense. While I find that 3E Public Relations' clients typically have the capabilities required to accomplish such a task, what they generally don't have are the tools and the time.
Another important factor to consider is that the relationships public relations professionals maintain with journalists are a valuable asset to our clients. We cultivate those relationships by demonstrating that we are valuable assets to them, and one of the main ways we do this is with educated, targeted media pitches. Doing the legwork is time-consuming but necessary, and when done well, SO worth it.
Here are a few tricks of the trade to help you write a successful media pitch:
Know your brand. If you don't know what your brand stands for and how you want people to think about it, you have some work to do before you start actively pitching media. Always keep in mind that, unless you are placing an advertisement, you will rarely have total control over what editorial media says or writes about your company, your brand, your people or your products. What you can control is the messaging that goes out on your behalf, which provides context for media to use as a foundation. The reason you must "know your brand" is so you can construct a narrative around which all outgoing messaging will be based. Any communication that comes from your company's staff, blogs, social media pages, newsletters—ANYTHING—must be "on brand," and that includes media pitches.
Know your audience.
One of the fundamental strategies of any marketing program is, "go where your audience is." This means knowing what they're reading, where they're engaging (both on- and offline), and how they're talking about your industry and its players. Then you can use that information to join in those conversations that are taking place. With this information, you'll have a better handle on what media is appropriate to pitch and where you'll get the best traction. Familiarizing yourself with a media outlet's audience will help you compile information that you know will be useful, interesting, and well received.
Be realistic.
Answer the following questions with as little bias as possible:
Is the information I want to share news?
Is the information I want to share appropriate for this media outlet?
If I were reading this outlet, is this something I'd be interested in learning about?
If you can't answer "yes" to at least one of these, it's time to look elsewhere, or go back to the drawing board. When you are deeply invested in a company, it can be very easy to wonder why everyone in the world wouldn't think it's as wonderful and important as you do. And it probably is great. But that doesn't mean it's great for every media outlet, or at least not at the exact time or in the exact way you want it to be. I cannot stress enough the importance of recognizing this reality: the media's job is to serve their audience, not their sources. When crafting a media pitch, adopt that mentality and let it guide you.
Make an impression.
Now we're getting into the nitty gritty. The subject heading is quite possibly the most important component of any email pitch. It's your first opportunity to grab the attention of a journalist who is wading through hundreds, and sometimes thousands of pitches a day, on top of their actual writing workload. So, make it good, but be honest. Click bait will get you nowhere, except maybe blacklisted. Really think about what the core of your pitch is, and what you believe the journalist you're pitching will find most interesting for his or her audience. Include the most impactful details—this could be something as exclusive as a revenue growth number, which a business publication would find appealing, or as basic as the town where a C-Suite employee resides, which a local morning show would require.
Be clear and concise.
Newsroom employment in the United States declined 25% between 2008 and 2018; today, there are six PR professionals for every journalist. Simply put, they do not have time to wade through a thesis to get to the main point. So, much like the subject heading, get right to the meat and potatoes. In fact, assume the person on the other end of the screen will only read a sentence or two before deciding whether to continue or move on to the next. If you garner interest with the initial pitch, there will be time to dig deeper in future correspondence.
Let your goal be your guide.
Think about what your objective is. Do you want to achieve heightened brand awareness? Drive sales? Establish an executive as a thought leader? Don't waste your efforts on crafting pitches or pitching media that do not work toward accomplishing this goal. By honing your targets, you optimize your time while increasing the likelihood of successful results.
Get personal.
No mass emails! Thoughtful, targeted pitches only. Research both the outlets and the journalists, bloggers, influencers, etc. you are planning to pitch. Read the last few articles they've written, watch or listen to some recent segments, maybe even check out their Twitter account. It takes time, but you'll see the ROI in spades, often saving time in the long run, providing you with insights that bolster your pitch, and providing useful content that is valued by the recipient and his or her audience.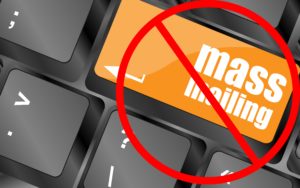 Start writing.
We know newsrooms are shrinking, so it shouldn't come as a shock that media outlets are more frequently requesting and relying on bylines—articles written by contributors rather than editorial staff. Today, the media relations portion of most public relations programs includes some measure of contributed content. It is not considered unusual for a journalist to respond to a media pitch with a request to contribute original content; common forms are bylines, blogs, and thought or opinion pieces. Content development is one of the main areas we find our clients don't have the bandwidth to accommodate; lucky for them and us, it happens to be something we do very well.
The 3E Public Relations team has been successfully pitching media for 30 years. If you are ready to elevate your media presence, there's a good chance we can help! Learn more about our public relations services, and if you found this blog interesting or helpful, there's more where that came from. Start practicing your killer subject headings now and email me at lgroeger@3epr.com!