Michelle Michaels - 01/21/2019
There is no denying that social media has become one of the main ways people are getting their information about products, news, events and more. People are being fed information constantly through social media platforms including Facebook, Instagram, Twitter, LinkedIn and even Pinterest. The one platform that has been growing consistently over the last few years and taking over in popularity, especially among millennials, is Instagram.
According to Influencer Marketing Hub, 60% of Instagram users say they have learned about a product or service on this popular platform. Instagram has been continually evolving and with over 500 million active users, it has climbed its way up to being the second most popular social media platform in the world (Facebook being number one). The platform is heavily visual-based, and in a society where visual content is making more of an impression on the average consumer, this platform is an impactful tool for brands. Instagram allows for audiences to look and scroll through visual content without being overwhelmed by paragraphs of copy.
As only one of the 25 million businesses on Instagram, it can be hard to stand out and be heard. However, with the right approach, careful planning and determination you can create an emotional connection with your audience that lasts. In this blog post, we'll share 4 must-do's to get the most out of Instagram.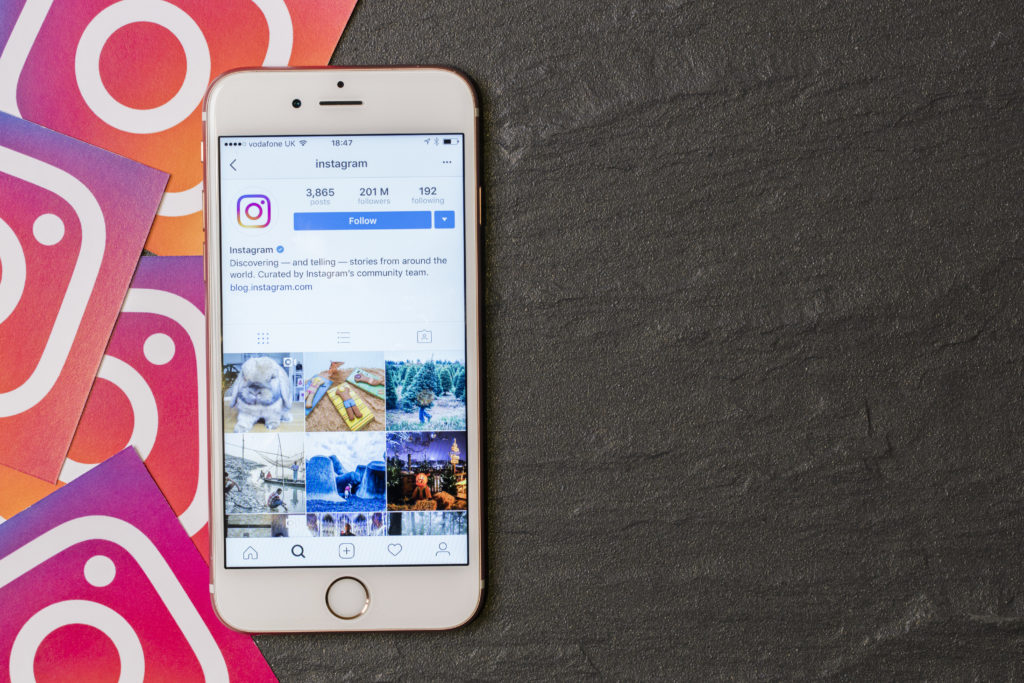 Drive and Measure Engagement 
One of the best ways to know if you are using Instagram correctly is the amount of engagements you are getting on posts, including likes, clicks and comments. This is critical today because  "Instagram-savvy" users have learned the ins and outs of the platform, including what makes an account trustworthy. An easy way to see if an account is legitimate is not by their following, as many people think, but by the amount of likes and comments a page is getting on its posts. Although in November Instagram announced it was cracking down on pages purchasing followers, there still may be some culprits out there and users are being cautious. If a profile has over 200,000 followers, but their posts are only getting 40-60 likes and 0 comments, users will question the authenticity of the account. If you are interested in learning how to grow your following the RIGHT way, check out this 3E blog.
Your brand should not only be publishing content regularly but garnering strong engagements on that published content. The guaranteed way to build your Instagram engagement is make sure your brand is publishing unique, creative and visually-appealing content. However, you might also need to get your content in front of a variety of users beyond your followers to drive engagement. This can be achieved in several different ways, but one popular method we recommend our clients test is utilizing digital ads or dark posts. Dark posts are targeted ads on Instagram, but unlike other posts they are not seen on your account's timeline. These posts show up as sponsored content in the feeds of users that you are specifically targeting. This is a good tactic when trying to increase engagement because these posts usually get a lot of interaction and increase the chance of new users coming to your profile to check out other posts and see what your brand is all about.
Invest in Creating Unique Content
To make a brand Instagram page successful, your team or social media agency must be consistently creating and publishing engaging content that triggers an emotional reaction and drives consumers to like, comment and share your brand's posts. Developing this type of content requires brainstorming, teamwork, creativity and a content budget.
A great way to start is to listen to your consumers and ask yourself what do they love about your product, what makes them come back for more? Are there any interesting things going on inside your company that you think your consumers would like to know about? Use those answers to create unique and impressionable content for Instagram. Study content on different brand pages, take a look at what kind of content your competitors are posting, and analyze what your target audience is posting and engaging with on the platform. At 3E Public Relations, we recommend all our social media strategies begin with a comprehensive audit that includes gathering all these details.
How do you plan and keep track of content? One of our favorite tools to use is a content calendar that includes the photos or videos that will  be posted throughout the month, their captions, links to change in your bio, and trending hashtags to leverage. That way, everyone can see what is coming up and can be on top of when content needs to be created, such as for holidays, company events or anniversaries, trending national days, etc. Have assets created beforehand that you can utilize throughout the year, so you aren't reinventing the wheel every day.
Leverage the Popularity of Instagram Stories
Some brand accounts are still struggling with how to make the most out of the Instagram story feature that rolled out in August 2016. With 400 million daily users, Instagram stories is growing rapidly and it's an opportunity to reach your target audience that you can't afford to miss.
One of the best and most challenging parts of this feature is it allows you to enhance your audience's experience with video, in-the-moment news/stories/announcements and uses creative tools such as GIFS, hashtags and geo tags to make content more eye-catching. We have seen success with brands that use this feature to share real-time offerings such as discounts, special events, and other things that expire within a short amount of time. Don't forget, just like Snapchat, stories are live for only 24 hours, which encourages users to take action quickly before the deal ends.
This feature is also great for getting audiences excited and intrigued about upcoming brand updates such as product launches, events, openings, etc. Some brands use this tool as a way to bring their audiences behind-the-scenes to make them feel like they are getting a real-life sneak peek at something special, such as a look behind a product photoshoot or an employee event. It's a good place to show existing and potential clients/customers something unique and outstanding about your product or company. The best part about Instagram stories is you can have some fun with it and show audiences the light and fun side of your brand. For example, say your social media team noticed it is National Pizza Day and everyone on social is posting about their favorite pizzas, this is a great opportunity to have an impromptu pizza party in the office, take videos and pictures to share on your account's story. It allows your brand to show a different side to consumers and see the some faces behind their favorite brand.
Initiate an Influencer Campaign
If your brand is looking to up their game on Instagram, we highly recommend implementing an influencer campaign. Influencers are Instagram users who have created and established themselves as transparent and credible, and who communicate with a large audience which allows them to persuade others. By teaming up with an Instagram influencer, it helps to build authenticity and trust around your brand. Additionally, there is only so much you can do as a brand to make your Instagram presence exciting and unique, but with the help of influencers, it allows more variety and engaging content to be produced without having to do any of the content development work. Your brand would also benefit by being in front of brand-new audiences with the help of influencers, allowing more potential new clients/customers to learn about your brand.
To learn more about influencer marketing check our blog The Power of Influencer Marketing and Influencer Relations and download our e-guide to learn if influencer relations of influencer marketing is right for you.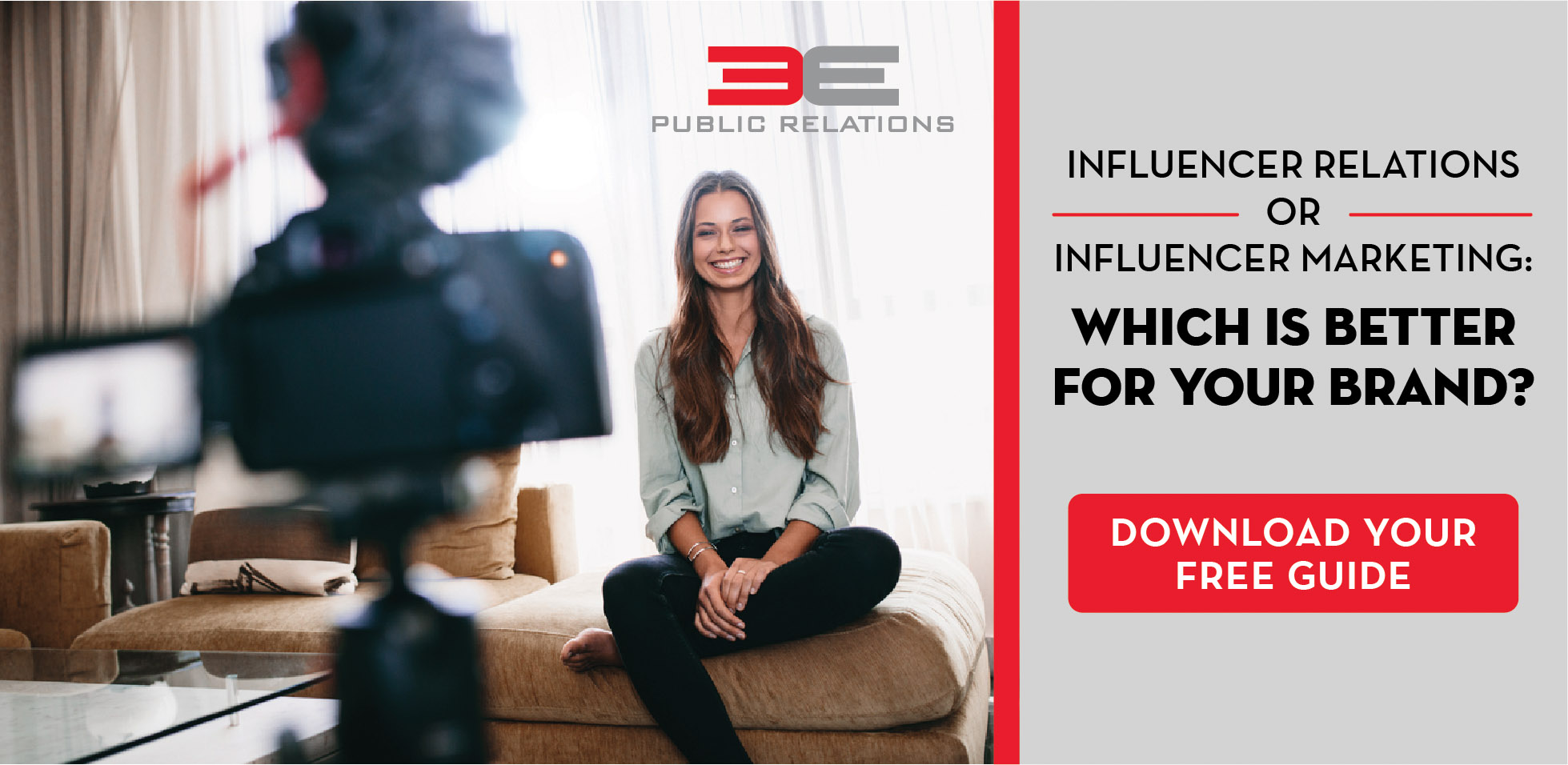 Whether you are creating a brand Instagram account for the first time or are looking to try to spruce up your Instagram presence, the most important thing to remember when using this platform is to have fun with your content and be willing to think outside of the box.
If you need more help on building brand awareness through Instagram or any other social media channels, give 3E PR a call. We can help! Email me at mmichaels@3epr.com to get answers to your questions and discuss your needs.