Kaitlyn Smith - 04/20/2023
Whether you've heard of Lemon8 or haven't at all, read through our new post to learn everything you need to know about this trendy, new app and why it may or may not be a fit for your brand.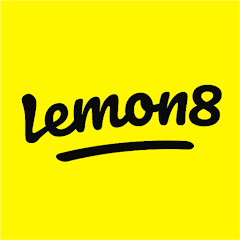 As a social media agency, we know far too well the feelings of excitement, panic and curiosity when a new social media platform is launched, and certainly took notice when Lemon8 trended to number one lifestyle app in the App Store at the end of March 2023.
Whether you've also heard of Lemon8 or haven't at all, keep reading to learn everything you need to know about this trendy new app and why it may or may not be a fit for your brand.  
Background 
ByteDance has wasted no time pushing their lifestyle app, Lemon8, in America while U.S. senators' debate whether or not to ban its flagship app, TikTok. In fact, a recent report from The New York Times confirms Lemon8 is engaging and paying influencers to post on the app with a set of guidelines. Although Lemon8 is the "new kid on the block" in the U.S., it has been launched and used in Japan and other countries since 2020.  
Lemon8 is described as a video and photo sharing social media platform catering to lifestyle-type content such as fashion, beauty, food, wellness, travel, and home. Similar to TikTok, Lemon8 has both a "Following" feed and a "For You" feed that recommends personalized content to you based on your liked videos and pictures.  
TikTok user, @brieanabanks says, "This is going to be a replay of TikTok 3 or 4 years ago," and emphasizes the importance for content creators to be on Lemon8 now.
What You Need To Know 
Here are the key things to know about Lemon8:  
It's a video and photo-sharing social media app focused on lifestyle content.
Current trending topics include fashion, beauty, food, wellness, travel and home.
When you scroll on the "Following" feed, it looks similar to Instagram, and when you scroll on the "For You" feed, it looks similar to Pinterest.
Lemon8 has a caption ideas feature that provides caption templates for posts.
Hashtags are limited to 10 per caption.
Content shared on the app usually centers around a specific topic.
The app has a Canva-like graphic design feature which includes templates, stickers, filters and fonts for creators to use on their photos and videos.
A variety of auto-editing capabilities exist in Lemon8 that make it easy to add text to photos and act as templates for posts.
Creators have the ability to tag and label products, clothing, etc. in their posts.
Lemon8 leans more toward influencer marketing than TikTok.

 
Sounds like a combination of Pinterest and Instagram with the exception of ads…for now at least! As we think about the landscape of what social media is today, some questions we always consider are, "Does it bring enough value for it to stick?", "What does this mean for Instagram? Pinterest? And most obviously, TikTok?", "Is it going to become the next big thing?".  
As we've seen with Clubhouse, BeReal, and many other social media apps, only time will tell.  
In the meantime, we recommend reevaluating your brand's 2023/2024 social media strategy and core objectives, so when the time comes to make a decision about embracing a new platform, you can better answer these questions: 
Who is your target audience and will they be using Lemon8?
Will Lemon8 contribute to your marketing objectives?
Will your brand be working with influencers?
If you're not working with influencers, do you have a robust content creation strategy in place to fuel your Lemon8 presence?
Still unsure or confused about Lemon8? We're here to help.  
3E PR creates, manages, and implements social media campaigns and strategies that entertain, educate, and engage with our clients' target audiences, while also helping them achieve their marketing goals. If you or your company are interested in learning more about which social media platforms could help you best reach your audience, contact our team here.