Matthew Singh - 12/28/2022
By partaking in podcasts your business is not only getting exposure, you are providing captive listeners the opportunity to hear your company's unique story and brand messaging, while attracting new customers or investors. Read about why podcasts can be a powerful addition your PR plan in 2023. 
The popularity of podcasts have grown tremendously since their debut in 2004. Currently, there are 387.7 million podcast listeners globally and it is predicted that by the end of 2022, there will be 424 million listeners worldwide. Given the popularity of this media format, many of our public relations clients are asking the question, "Can you get us on a podcast?" However, some organizations are still a bit uncertain about the value podcasts can provide. In this blog, we'll share why you need to make podcast appearances a priority as we go into the new year.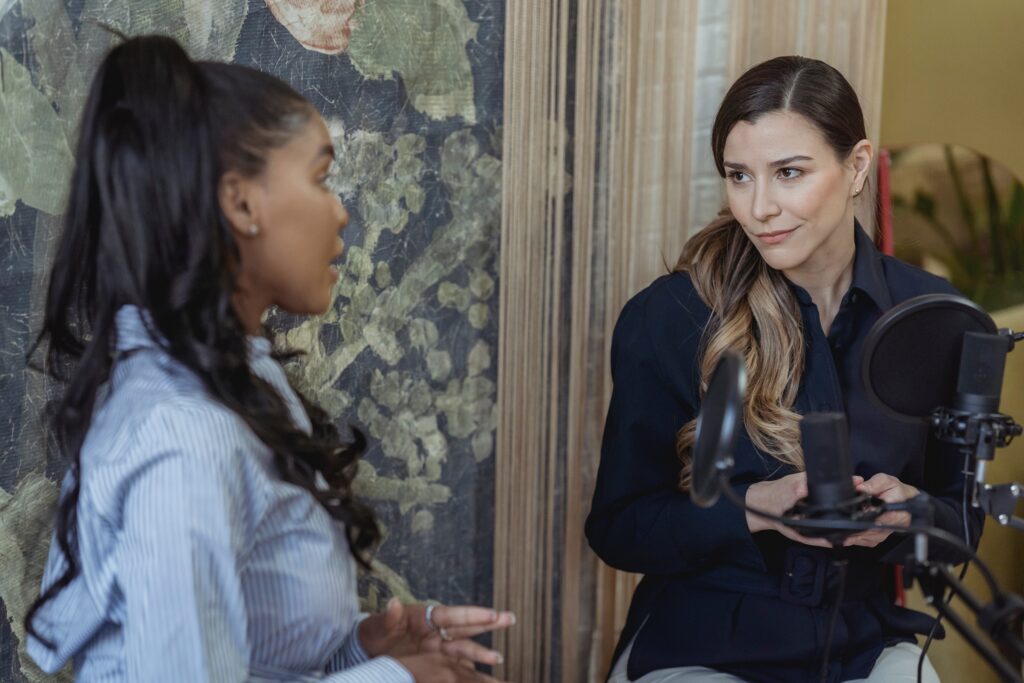 Podcasts offer a unique benefit that traditional forms of media do not – they can keep up with society's busy, 'always-on-the-go' lifestyle. In addition, although the primary priority of a podcast is to entertain its audiences, they also effectively weave brand messaging throughout episodes. This gives organizations the opportunity to deliver key messages that may be left out of other forms of media such as print or TV. 
By partaking in podcasts, your business is not only getting exposure, you are providing captive listeners the opportunity to hear your company's unique story, business updates, and attract new customers or sometimes investors. 
Here are 4 reasons podcasts are needed in your corporate communication plan in 2023. 
Podcast are Practice for Media Newbies 
For executives that have minimal to no experience with media, an emerging/small audience podcast can be great practice for broader publications and on-camera interviews. Given that most podcasts are set in a casual conversation tone, it gives the speaker the comfortability of experimenting with responses and key messages. This allows the guest to evaluate what resonates with the audience and edit responses for future opportunities. Remember, practice makes perfect! 
One way to ensure you are prepared for the interview is to have a media training with your designated PR firm or communications professional. In these sessions you can discuss the best way to address hard-hitting questions, dress codes, and key messaging. To learn more about media training's 3E offers click here. 
Reach the Right Audience with Your Message 
Podcasts give you the opportunity to target key audiences in niche markets. There are podcasts in almost every sector, and topics of a vast variety are often discussed. Industry leaders and market gurus often host podcasts that can allow you to reach audiences in the key markets you are trying to reach. 
Podcast are Assets to Business Marketing/PR Plans
In addition to traditional press releases, media coverage, and social media, podcasts are another marketing vehicle for your brand messaging. Given the major growth podcasts have seen, industry leaders and officials have leveraged  podcasts as a form of news gathering, often sharing and discussing trends, announcements, and predictions during podcast interviews. 
When identifying the right podcast for your brand, it is important to consider some key factors: 
Does the podcast align with your brand?
Don't choose podcast interviews that won't reach your key audience or don't speak to your industry. Identify podcasts that will benefit  both your brand and audience. For instance, you would not want to go on to a podcast that discusses the negative effects of technology and you represent a technology company. 
Will it reach your desired target audience? 
Does the podcast reach an audience where listeners can benefit from your organization (i.e. investors, consumers, industry leaders, competitors, etc). Depending upon your business, book podcasts that will enhance the message you are trying to put out. Often, podcasts will display their audiences or if not, ask the producer/host to share stats on audience reach. After gathering this information make your final decision if it would be best to continue with the interview. 
What is the message you want to convey? 
Before going into the interview, ensure you have key messages you want to convey. Are there upcoming announcements? New changes in business? Or is there a major shift in your industry and your business is making a difference. Whatever the message is, find ways to weave them into answers, this can be best done during a media training prior to the interview. 
Determine the best messaging to get your point across. Some podcast hosts/producers will share questions prior to the recorded interview – try to identify where you can plug in messaging in a natural tone. In addition, if the podcast does not supply questions beforehand, listen to previous episodes to determine the flow of the segments, types of questions asked, and length. This way you can properly prepare where you can insert announcements, key business changes or any other information vital for a good interview that benefits both the business and the podcast. 
By identifying the answers to these questions, you can better identify and partner with a podcast that will enhance your marketing and PR strategy. 
No matter the size of the audience and the message you convey, podcasts can bring your brand to life. By sharing the content or teasing the segment before it airs, you allow for a more organic audience reach. This gives listeners an inside look at your expertise, your brand, and potential new updates/announcements in the industry you work in. By sharing the segment you allow for others in your market to become knowledgeable about your spokespeople and messaging for the coming months. This is the easiest way to grow your marketing/PR efforts with significant value. 
Show Off Your Prowess 
If you are an expert within your industry, podcast interviews can help you position both yourself and your company as thought leaders in the industry.
Podcasts give the guest an opportunity to showcase their expertise on specific topics and industries. Listeners may tune in to keep themselves updated on industry trends or gain insights that can help them in their own arena. 
In turn, you and your company can leverage this interview content by sharing it through other marketing channels, most importantly your website and social media. By keeping an ongoing relationship with the podcast and appearing more than once, you can point to previous interviews and past discussions to build credibility within your market. When you return for that second interview on a podcast, you can now pinpoint key changes in the business like growth, expansion, or leadership changes – expanding your thought leadership.
Going into 2023, make sure to add podcasts to your company's outreach plan – it'll benefit both yourself and the company in the long run. Just remember, it is important to do it right: be strategic about who/which podcast you target, take the time to properly prepare, and be sure to share any podcast interviews with your audience through social media, company websites, or word of mouth – and reap the rewards.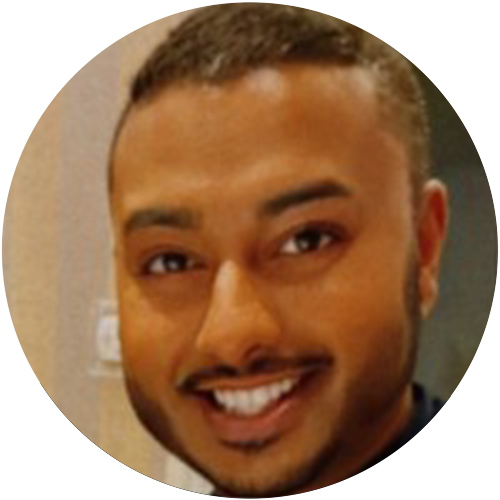 If you want to discuss a podcast outreach strategy for your organization, email me at msingh@3epr.com.